A true taco connoisseur will know a great taco cannot be found just anywhere, especially in chain restaurants that only hint at taco authenticity. Our original goal in 2005 was to share authentic Mexican culture and tacos al carbon with our family and friends from our backyard. Once word got out, though, that goal changed.
Word of mouth brought guests into our backyard, but the traditional cooking methods created lifelong customers. Our backyard simply wasn't big enough to service all the guests mesmerized by the mesquite-infused aromas in our food, so we grew to better share what we love.
The Food
We opened family-owned restaurants to keep our food's integrity, so now we provide simple, authentic Mexican food made with only the best quality ingredients. Ingredients like carne asada (steak), pollo (chicken), birria (shredded beef), and al pastor (pork) reach perfection on our mesquite-fired grill and are then elevated with toppings like cabbage, onion, cilantro, mesquite-grilled vegetables, and homemade salsas.
Want to know what's in store? Explore our menu to find the perfect meal for yourself. You'll find no Americanized shortcuts here, and your experience with our food will show you why that's important. You also won't find fancy food here. Every morsel is packed full of flavor and experience that cannot be contained in the fancy dining experience. We specialize in delicious and simple Mexican food from Mazatlán, Mexico.
The Merchandise
We're finally ready to spill the beans! We've created a new merchandise store with shirts that will elevate your taco spice with style. Though we love Taco Tuesday, we wouldn't be surprised if these shirt designs make taco apparel fun every other day of the week, too. We wouldn't want to see you limit yourself to tacos on just one day.
The unisex shirts are made from comfortable cotton, and there is a style for everyone. There are both youth (S – L) and adult sizes (XS – XXXL) available. Declare the peace you feel when you've finally sat down with a plate of tacos that do not have dry ground beef or sour cream anywhere in sight. Show your fierceness to support authentic Mexican food with our depiction of La Catrina, Mexico's lady of death. State your willingness to defend your tacos with this shirt that throws down a gauntlet for tacos.
Our communities are a huge part of our success, so some of the new shirts pay homage to that. Mesa, Chandler, and Gilbert members can represent their communities with specialized luchadores shirts. We also created a Queen Creek shirt in support of our upcoming opening — we're excited to bring our genuine Mazatlán, Mexican food to a new area in Arizona. The opening cannot come soon enough, and we'd love to see you wear our Queen Creek shirts on opening day.
The Free Taco Deal
Wearing a Backyard Taco t-shirt into any of our locations will score you a free taco with your food order. We previously compiled a list of the best gifts for taco lovers, but a funny taco shirt would top the list now that it comes with free tacos for simply wearing the shirt. Any shirt from our website will get you this awesome perk. If you're unsure of the style the person you're gifting to would enjoy, grab a gift card so they can choose their favorite. Be sure to let them know they can wear the shirt to our restaurants to get their free taco!
For those looking for another deal, you can also qualify for a free taco after downloading the mobile rewards app. Signing up for our rewards program qualifies you for a free taco on your birthday and to earn $5 for every 100 points earned.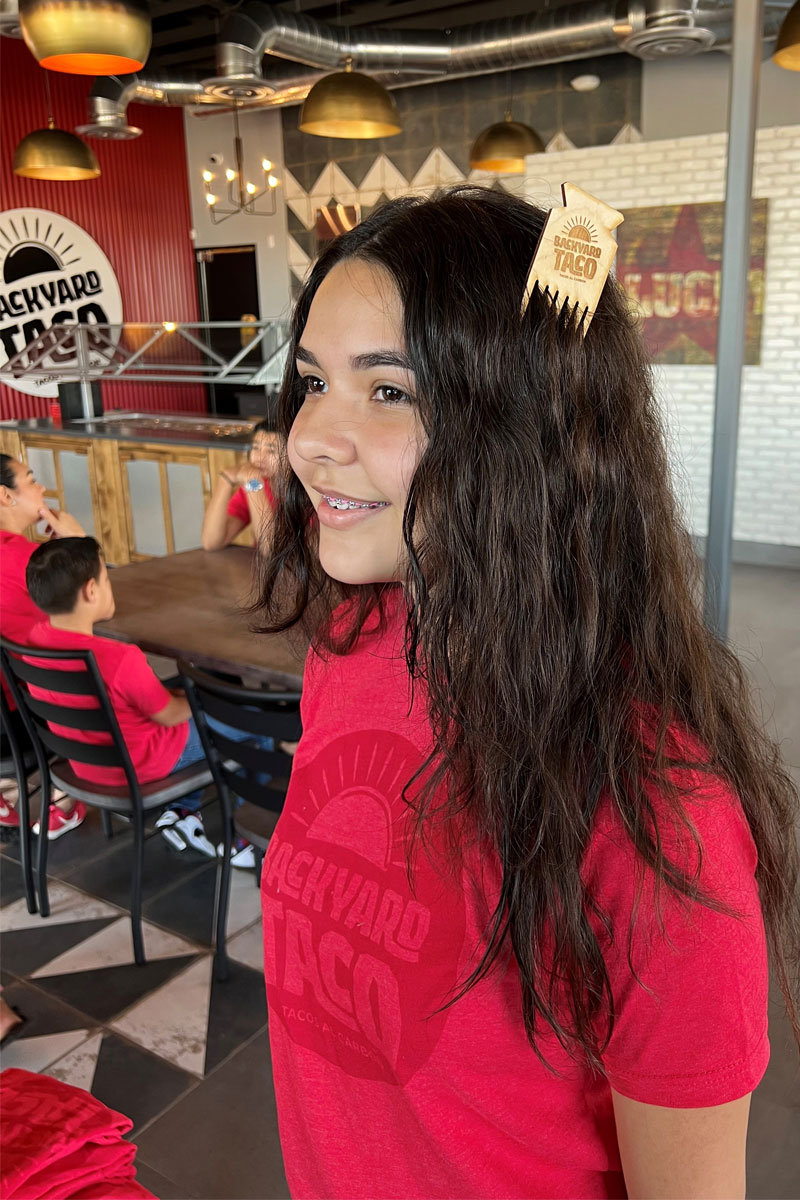 After 10 visits, you'll earn a free meal for up to $5. Periodic specials will also be found in our newsletter Taco Cartel. Taco Tuesdays also result in a deal — decreased costs for tacos.
Stay Hungry for Tacos
We stay true to our culture to share the most authentic Mexican food possible. Our traditional Mexican food is also still the same as it was back in 2005. It's just that now the backyard is a little bigger, and our amazing tacos have supporting merchandise. True happiness is great food and a loving family, so let us do our part.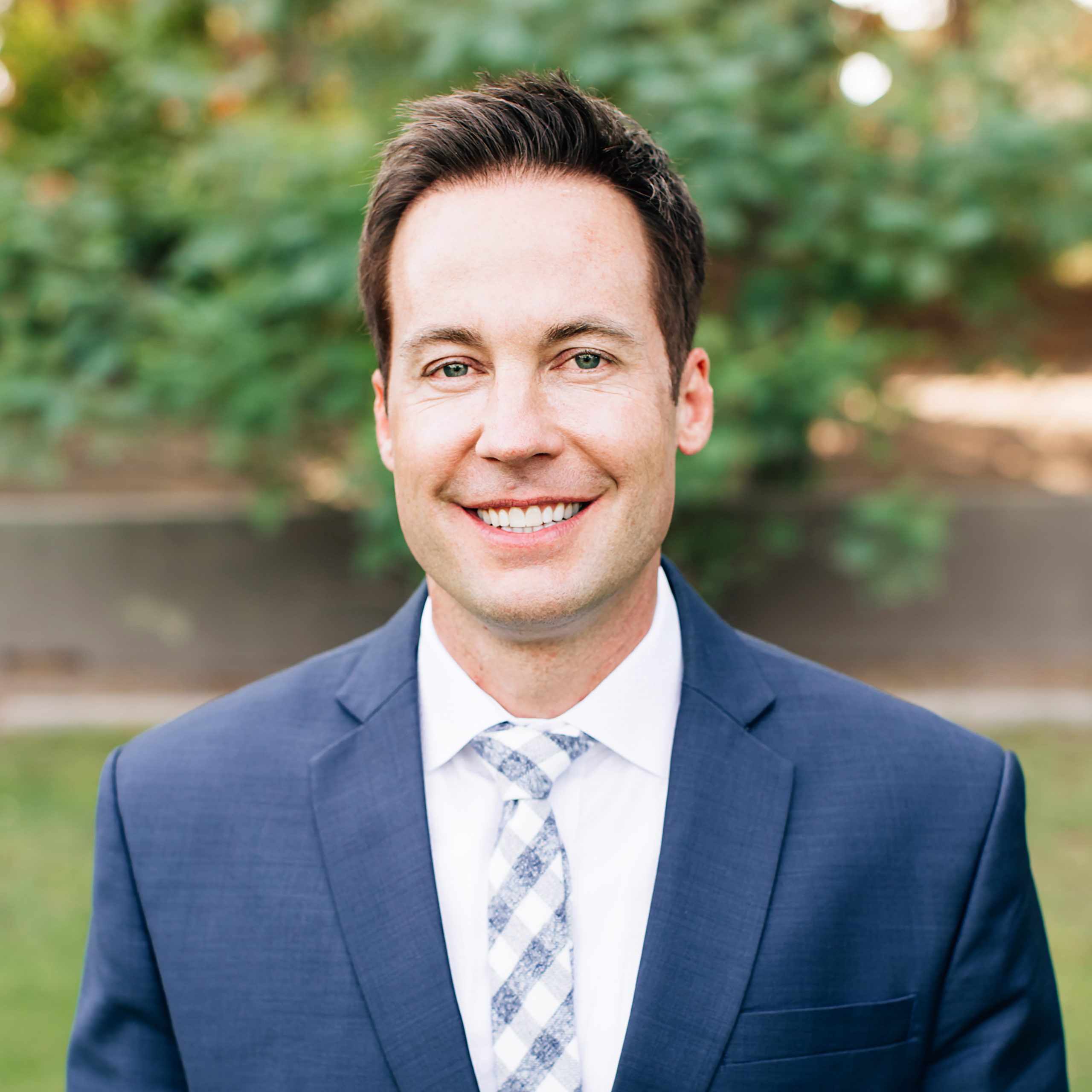 Dr. Tyler loves tacos! He is one of the owners of Backyard Taco, and can sometimes be found moonlighting there at night or on the weekends.
Dr. Tyler Robison is an alum of Mesa's Mountain View High School. He graduted from Brigham Young University before being accepted to the "Top Ten-nationally ranked" University of Louisville in Kentucky, where he earned his Doctorate in Dental Medicine and a Master's Degree in Oral Biology. He graduated with honors in the top ten percent of his class. Dr. Robison continued at the University of the Pacific in San Francisco, where he received a second master's degree in dental science and his orthodontic certification.
Dr. Tyler enjoys serving in his community. He is a provider for the Smile Back Foundation, which offers scholarships for free dental treatment to underprivileged East Valley students. He is also a Major in the U.S. Army Reserve and served during Operation Enduring Freedom in 2008.
Dr. Tyler Robison's favorite pastimes include spending time with his family on the lake, at the beach, or on the slopes. He is an avid and crazy snowboarder! He has three incredible sons and one sweet daughter: Caden, Jace, Crew, and Bliss.