Since 2005, our team at Backyard Taco has taken pleasure in serving our local community with authentic and "Mexcellent" food. However, to improve your experience at Backyard Taco even further, we highly recommend trying one of our noteworthy and delicious beverages!
We work carefully to craft a memorable and appetizing experience through our tacos, burritos, quesadillas, and more. Alongside our award-winning food, we take pride in complementing our food with satisfying drinks. We'd like to discuss the wide range of drinks you can look forward to at Backyard Taco, and we hope this inspires you to visit us in the future!
Why Drinks Are Just as Important as Food
You may have been invited by a friend to visit us at Backyard Taco, and we appreciate them for that! As you look through our menu and determine which of our delicious food items you'd like to try, we also recommend checking out the drinks we serve, as well.
Why? First of all, Mexican cuisine, in particular has long celebrated certain traditional beverages as an integral part of mealtime, and Mexican meals almost always include beverages when serving food. There are a whole host of truly delicious drinks to try that can round out your authentic Mexican experience here at Backyard Taco.
Plus, having a drink with a meal doesn't just give you something additional to taste and try out, but it can also come with health benefits. Everyone knows you must stay hydrated at all times to prevent health complications, and having a beverage with a meal may help with digestion. Overall, trying a refreshing drink can help you stay energized, active, and prepared to move forward with your day.
Backyard Taco Drinks To Choose From
Our team is proud to serve more than ten different types of drinks at our locations, and we'd like to take the time to discuss each one individually. We hope this helps you decide which drink suits you best!
Horchata
Created with cinnamon, milk, rice, and sweetener, horchata is a go-to agua fresca for many of our loyal customers. This refreshing, non-alcoholic drink can mesh nicely with several of our authentic dishes. If you'd like to enjoy a dairy-free version of this classic beverage, we'll gladly handle that for you.
Limonada
Another agua fresca that's popular with our customers, limonada, is made from sugar, water, and lime juice. Limonada is distinct from other beverages we serve as it can be refreshing, both hot and cold. Typical lemonade uses lemons as its main source of flavor, and while we enjoy a great lemonade here and there, limonada uses lime juice and a pinch of salt to give the drink a bit of a kick. If you like sweet drinks but don't want to consume too much sugar, ask about our limonada!
Jamaica
The third agua fresca we're proud to offer is the agua de Jamaica, also known as hibiscus water. A red and tart beverage, agua de Jamaica tastes similar to a mix of cranberry juice and fruit punch. Made from a mix of various hibiscus flowers, this drink is yet another popular option at our multiple Backyard Taco locations throughout Arizona. When the temperature gets hot, or you just need a refresher, agua de Jamaica may be exactly what you need.
Common Soft Drinks
You may be in the mood for a simple soft drink, and that's perfectly fine! Our "refrescos," as we call them, can provide a cooling and familiar taste while you partake in your meal. Whether your favorite soft drink is Diet Coke, Sprite, or Powerade, we've got you covered. We have a wide selection of Coca-Cola products to choose from to enjoy as you enjoy our Mexican food, so feel free to choose your favorite!
Mexican Coke
Not to be confused with your standard Coca-Cola, Mexican Coke is Coca-Cola that has been imported directly from Mexico. Also known as "Mexicoke" by fans, this beverage isn't sweetened with high-fructose corn syrup as you might expect, but rather white sugar. This gives Mexicoke a distinct taste, and along with the unique packaging in glass bottles, this soft drink is a no-brainer for those wanting a truly Mexcellent experience.
Mundet Apple Sodas
If you've met us in person and noticed an apple drink next to the Mexican Cokes, these are Mundet apple sodas. Customers have claimed these go with anything, and we agree! These apple sodas have been around for over 100 years and are an integral part of Mexican cuisine. A carbonated beverage that tastes very similar to apple juice, this drink may provide something sweet to go along with your burrito, taco, or whatever you like.
Topo Chico
Topo Chico, translated to "little mole" in English, is a refreshing mineral water that can be enjoyed in multiple different flavors. Personally, we really enjoy the lime-flavored Topo Chico, though you can also try out the grapefruit or tangerine flavors. We've heard Topo Chico helps you grow taller, but we're still looking into that one.
Monster Energy
You've likely heard of Monster Energy drinks, but what you may not know is that these pair perfectly with Mexican cuisine! Imagine enjoying a hearty and wonderful Mexican meal and sipping a Monster Energy drink alongside it. Not only will you feel nourished, but energized for the rest of your day or evening. While not the first drink you may think of with Mexican cuisine, Monster can upgrade your Mexcellent meal.
Sangria Senorial
You might be looking at this one and wondering how much alcohol is present. Fortunately, in a Sangria Senorial, there is no alcohol at all; this is actually a naturally flavored soda. All of our locations offer this sparkling and delicious beverage, so feel free to give it a try! We believe this drink pairs well with any of our Mexcellent food, so don't hesitate to add a Sangria Senorial to your order whenever you come to visit us.
Bottled Water
Whether you're watching your diet or you simply prefer drinking water with your meals, we also sell bottled water to sip on as you savor your chosen dish.

We want all of our customers to feel like there's something on our menu they'll enjoy, and we won't leave you out if you'd only like to drink water with our food. While we encourage our customers to try out the various drink options we provide, we also understand if you'd like to take it easy.
Which Drink Is Right for Me?
As you can see above, we provide several unique beverages our customers can appreciate as they experience an authentic Mexican meal. Many of these drinks may sound appealing to you, and it can be challenging to determine which one is best for you. Even our staff has trouble deciding which drink is their favorite!
Our aguas frescas are served fresh every day we're open, which is every day except for Sundays. Many people who truly want the full Mexican cuisine experience opt for an agua fresca as a result. Some people are initially confused by the concept of aguas frescas, as they may seem like alcoholic or soft drinks. However, these are actually made from fresh ingredients and are sweetened through means other than sugar. This may be enticing to those who don't like sugary drinks but still wish to enjoy something with a hint of sweetness. Our three major drinks, limonada, Jamaica, and horchata, have all been widely praised by our local community, and we believe you can't go wrong with something unique and fresh.
Still, we've met plenty of customers who love soft drinks and are intrigued by Mexican drinks like Mexicokes and Topo Chico. These are distinct from typical soft drinks as they don't contain high-fructose corn syrup.
Also, their appearance stands out from other soft drinks, which is a great indicator that you're in for a treat. Whether you're a soft drink connoisseur or simply want to give these Mexico-imported drinks a try, we have numerous options available.
Overall, there's no wrong choice when you select a drink with your food. Some individuals want something simple like a soft drink or bottled water with their meal, and we're proud to handle our customers' requests. However, many guests want to top off their meal with a refreshing Mexican beverage, and we think they'll love our aguas frescas. Authentic Mexican food should go with whatever you want it to, including authentic Mexican drinks and your favorite soft drinks, so our team is committed to providing both.
Visit Backyard Taco Today!
We've covered each one of our drink options at Backyard Taco, and we hope this encourages you to come and see us in person. For a delicious Mexican meal with multiple fresh and cold beverages to select from, your next Backyard Taco order will meet your needs and satisfy your cravings. Check out our menu now.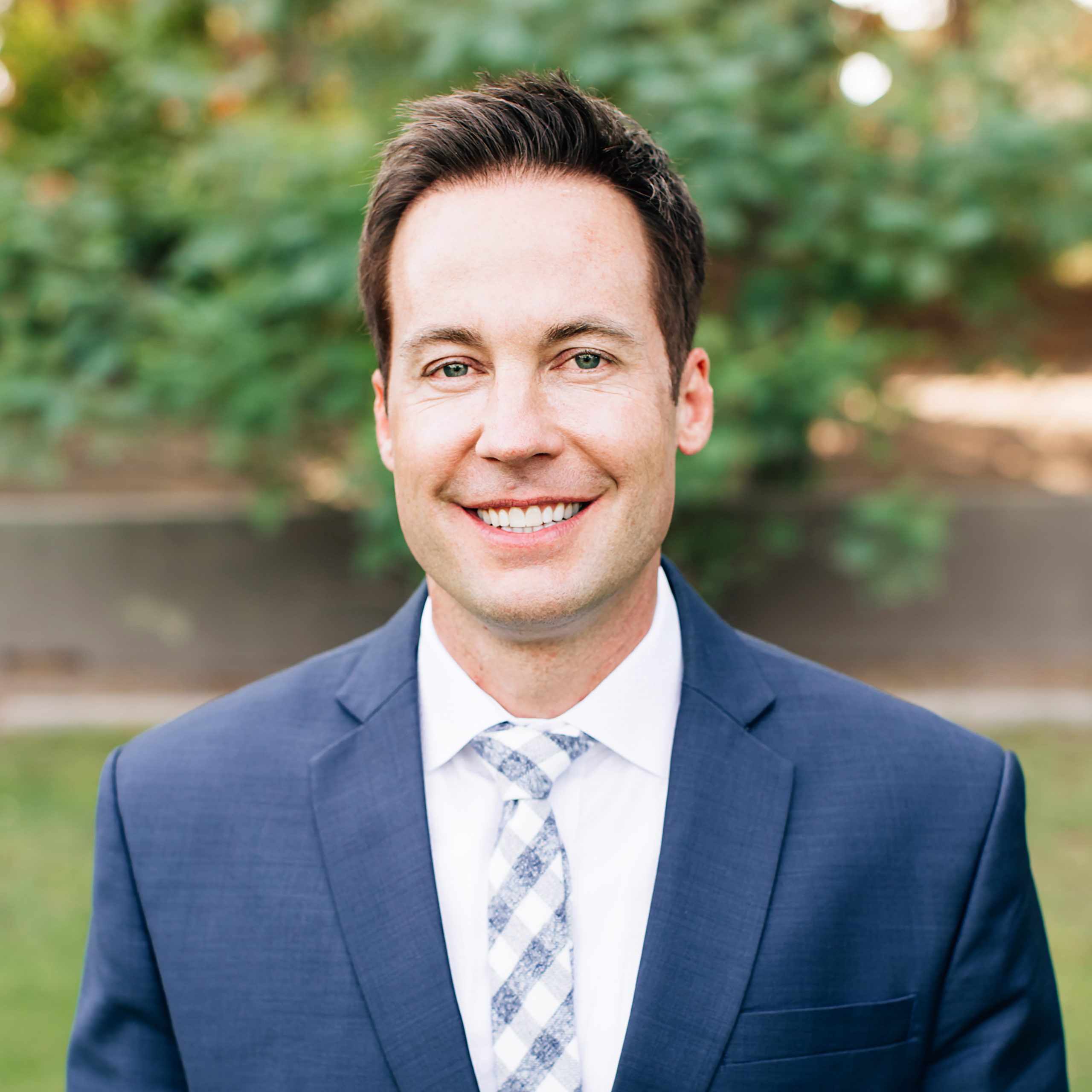 Dr. Tyler loves tacos! He is one of the owners of Backyard Taco, and can sometimes be found moonlighting there at night or on the weekends.
Dr. Tyler Robison is an alum of Mesa's Mountain View High School. He graduted from Brigham Young University before being accepted to the "Top Ten-nationally ranked" University of Louisville in Kentucky, where he earned his Doctorate in Dental Medicine and a Master's Degree in Oral Biology. He graduated with honors in the top ten percent of his class. Dr. Robison continued at the University of the Pacific in San Francisco, where he received a second master's degree in dental science and his orthodontic certification.
Dr. Tyler enjoys serving in his community. He is a provider for the Smile Back Foundation, which offers scholarships for free dental treatment to underprivileged East Valley students. He is also a Major in the U.S. Army Reserve and served during Operation Enduring Freedom in 2008.
Dr. Tyler Robison's favorite pastimes include spending time with his family on the lake, at the beach, or on the slopes. He is an avid and crazy snowboarder! He has three incredible sons and one sweet daughter: Caden, Jace, Crew, and Bliss.