Learning more about diverse holidays from different places around the world can be a fun and exciting way to immerse yourself in another culture, learning more about the history and even the folklore of the area. Mexican culture is rich with unique traditions and fun holidays that are enjoyable for anyone. Holidays around the world are most often celebrated by serving the traditional food of the culture, and Mexico has no shortage of exciting holidays with delicious authentic food to go with them.
What Is the Most Important Mexican Holiday?
Though there are many Mexican holidays that have historical and cultural significance for Mexico as a country, the most important day in Mexico's history that is still celebrated today is the holiday called Día de la Independence. The Day of Independence, as it is named in English, is the day that the people of Mexico celebrate their independence from Spain, whose rule they were under for a long time before they became their own country.
Mexicans often celebrate with parades down the street as well as many different foods and games that citizens can participate in. On this day, many working adults have the day off to take a break from their jobs and most schools are closed so that the children can join in on the celebration.
What Are Important Holidays in Mexico?
Some of the most important holidays for the Mexican people involve celebrations of milestones in their country's history, like Día de la Independence, or religious holidays like Semana Santa, or Holy Week, which stems from the large impact that Catholicism has made on Mexican culture. In addition to historical celebrations like Día de la Independence, there's Natalicio de Benito Juárez, Día de la Bandera, and Día de la Constitución. In English, these translate to Benito Juárez's Birthday, Flag Day, and Constitution Day.
---
Natalicio de Benito Juárez
Benito Juárez was a beloved president of Mexico who drafted the Mexican constitution, established freedom of religion in Mexico, and fought against the French in multiple battles. He was an essential part of the establishment of Mexico as its own democratic country, so the people of Mexico continue to celebrate his birthday and his good deeds for the country every year with food, parades, and piñatas that are designed to look like Benito Juárez himself.
---
Día de la Bandera
Día de la Bandera, or Flag Day, began in 1937 when the Mexican flag was designed and chosen as a representation of the country of Mexico. Although there are no special traditions, foods, or festivities meant for Día de la Bandera, it still remains an important milestone in Mexican history that continues to be celebrated by the people of Mexico.
---
Día del Trabajo
Mexican Labor Day, or Día del Trabajo, is a simpler holiday that focuses on the people. Like Labor Day in other parts of the world, the holiday is mostly meant as a time for the people to take the day off from work. Some areas of Mexico also celebrate with parades or processions that march down the streets.
Street vendors often sell traditional fare such as ponche (fruit punch), queso fundido (cheese dip) and Mexican candies.
---
Semana Santa
The rise of Catholicism in Mexico has led to the culture adopting many of the religious holidays that are celebrated in all majorly Catholic countries. One of the largest religious holidays celebrated in Mexico is Semana Santa, or Holy Week. Holy Week is a celebration that leads up until Easter Sunday and involves many processions of people praying in churches to remember Jesus Christ and his death on both Maundy Thursday and Good Friday. There are also many reenactments of events from the Bible as well as church-hosted festivities.
---
Día de Reyes
Día de Reyes is the day that Mexicans remember and celebrate the three kings who brought Jesus three gifts at the time of his birth. They celebrate by giving their children gifts on the night of January 5th. Similar to Santa Claus, the idea is that the Three Kings themselves brought gifts for the children.
The holiday is also celebrated with traditional holiday food such as Rosca de Reyes, a donut-like food covered in dried fruits and sugar along with carved figurines of important persons from Bible stories. Often, a small figure of Baby Jesus is hidden within the Rosca de Reyes, and the one who finds it is obligated to host a dinner on February 2nd, which is the celebration of Candelaria.

---
Candelaria
Candelaria is another religious holiday that borrows some of its traditions from old-fashioned harvest festivals. The holiday is meant to be a celebration of the time that Baby Jesus was presented before the Temple of Jerusalem. People carry around small figures of Baby Jesus as they celebrate in the streets with fireworks, music, and parades before going into their homes and having meals with their families. The traditional Candelaria food includes tamales and atole, which is a sweet-tasting beverage made from corn.
---
What Are the Most Popular Holidays in Mexico?
One of the most popular and well-known Mexican holidays is called Día de Los Muertos, or the Day of the Dead. Many think of Día de Los Muertos simply as the Mexican version of Halloween because of the masks and paint that are frequently used in the celebrations, but there is a lot more to it than that. The Día de Los Muertos festivities take place over the course of two days, traditionally at the beginning of November, and are meant to be a celebration to honor their friends and loved ones who have passed on to the next life.
---
Día de Los Muertos
Rather than a day of mourning for those lost, Día de Los Muertos is a joyful occasion when the Mexican people party and play fun games with their entire family. Some Mexican folklore claims that these are the days when the dead can walk the Earth for a short time. The celebration of Día de Los Muertos is always accompanied by lots of delicious Mexican cuisine.
As a part of the tradition, families often build small shrines and leave their deceased friends or family members their favorite meals and drinks during the holiday. The roots of Día de Los Muertos come from Catholicism, which was persistent in Mexico for a long time, but also draws upon much of the religion and mythology of ancient Aztec society.
---
Cinco de Mayo
The most popular Mexican holiday in the United States is Cinco de Mayo, which has slowly become an American holiday celebrating Mexican culture. The holiday has become quite intertwined with America and is a time to commemorate Mexican Americans. In reality, most of the country of Mexico does not celebrate Cinco de Mayo.
The only area that does is called Puebla, Mexico which is just a few miles south of Mexico City. Cinco de Mayo was originally meant as a celebration of Mexico's narrow victory over the French army in 1862. Puebla honors this day with battle reenactments, music, parades, and special food for holidays called chile en nogada.

---
What Are Holiday Traditions in Mexico?
The most common traditions for just about any Mexican holiday party, or posada, include piñatas, parades, and foods. Often there are people in costumes based on the current holiday who walk down the streets as part of the parade and throw candy to children. There are many food vendors and cooks who sell or sometimes even hand out food for people as part of the party. Most often, tamales, buñuelos, romeritos, and pozole are the traditional Mexican food for holiday celebrations.
Piñatas are used mostly in Mexico as decoration for festivities, and often come in forms that represent the holiday, such as skeletons on Dia de los Muertos or Benito Juárez piñatas on Natalicio de Benito Juárez. The holiday piñatas are then broken apart for the candy or other treats inside by the Hispanic children as one of the final parts of the festival.
There is almost always music involved in traditional Mexican holidays. People will listen to music and dance in the streets or watch parades that go by in the street with music that accompanies them. Often, reenactments of historical events or plays involving other celebrated events, like Bible stories, are also made more intense and dramatic by local musicians who use traditional instruments to lend an extra layer to the festivities.
Celebrate With Great Food
For all of these holidays, the Mexican people celebrate by eating delicious food with their loved ones and their friends. You don't have to be of Hispanic descent or live in Mexico to observe these holidays or celebrate any time with authentic Mexican cuisine made from fresh ingredients. Whether you want to dine in or have our food catered to your home so you can share with the whole family, seek the best and most authentic experience of Mexican cuisine.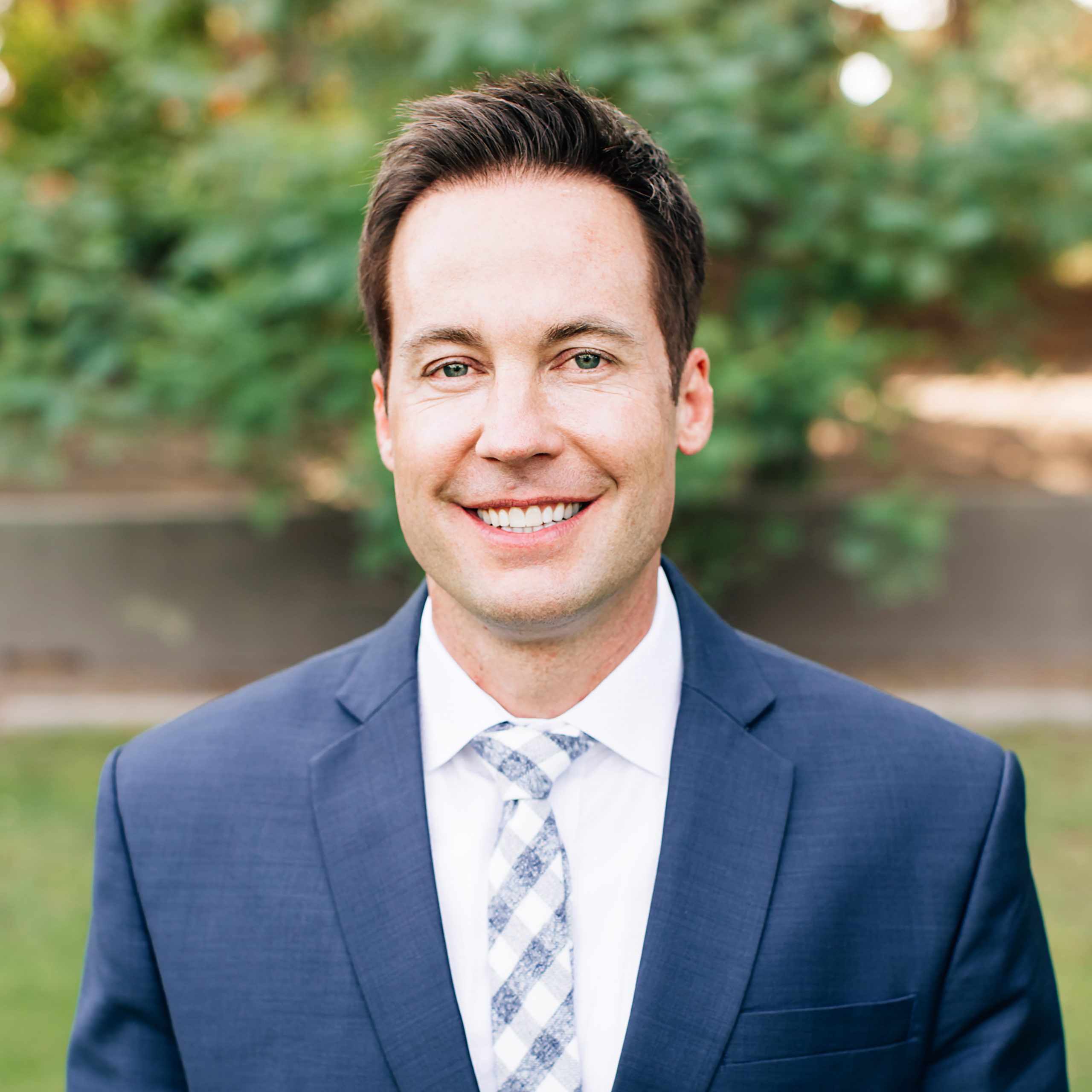 Dr. Tyler loves tacos! He is one of the owners of Backyard Taco, and can sometimes be found moonlighting there at night or on the weekends.
Dr. Tyler Robison is an alum of Mesa's Mountain View High School. He graduted from Brigham Young University before being accepted to the "Top Ten-nationally ranked" University of Louisville in Kentucky, where he earned his Doctorate in Dental Medicine and a Master's Degree in Oral Biology. He graduated with honors in the top ten percent of his class. Dr. Robison continued at the University of the Pacific in San Francisco, where he received a second master's degree in dental science and his orthodontic certification.
Dr. Tyler enjoys serving in his community. He is a provider for the Smile Back Foundation, which offers scholarships for free dental treatment to underprivileged East Valley students. He is also a Major in the U.S. Army Reserve and served during Operation Enduring Freedom in 2008.
Dr. Tyler Robison's favorite pastimes include spending time with his family on the lake, at the beach, or on the slopes. He is an avid and crazy snowboarder! He has three incredible sons and one sweet daughter: Caden, Jace, Crew, and Bliss.