Tacos today are as ubiquitous as pizza. This filled tortilla delight can be found in almost every corner of the world, with every area boasting its own unique and special takes on the chosen ingredients. There are sushi tacos, Hong Kong-style BBQ tacos, and even dessert tacos.
Though these examples may look quite different from what most Americans consider a traditional taco, the tacos you can get at your national fast-food chains are a far cry from authentic, too. In fact, the original creators (indigenous people) first created a taco that looks very different from the ones found in most places today.
How Did America's Taco Obsession Begin?
Tacos were first brought to the United States in the early 20th century by Mexican immigrants who were building the country's infrastructure. They were a food that was sold on the street, and became popular because they were both fast and affordable. People in the US were introduced to tacos in Los Angeles by Mexican women who owned and operated these food carts. Most of the tacos being sold at the time were filled with spicy chilis and sauteed animal organs.
These types of foods were relatively unknown to Americans at the time, so around the 1920s, food cart owners dug into their Mexican heritage to replicate the delicious, marinated chicken, pork, and beef that had become Mexican staples. These were introduced to make a more appealing version of the dish for local Los Angelenos.
What About Hard-Shell Tacos?
Crunchy tacos were popular in northern Mexico for many years, and they were quite popular in Mexican communities in Texas and California. However, it wasn't until the 1950s that tacos with that crunchy U-shaped shell we know today became mainstream. In 1954, Taco Bell, then known as Taco Tia, started to use the crunchy shell, and it became known nationwide.
Funny thing about the term taco, though—most Mexicans only use the word "taco" when describing the dish to Americans. Otherwise, many other words were used to describe a taco, and those words vary from region to region. Still, the traditional version of the dish is a soft, corn or flour tortilla filled with protein and topped with delicious, simple ingredients—just like our tacos here at Backyard Taco.
The Current State of Our Beloved Taco
These days, most people in the Americas and around the world have eaten a taco. As you might expect, there is a wide variety of tacos available, and some are more authentic than others. If you're not worried about authenticity, you can find everything from fast food to trendy, four-star versions filled with kobe beef. Tacos can give people any kind of experience they desire, and maybe that's one reason people love tacos so much.
New creations are always being developed, so whether you are looking for an authentic Barbacoa or Hong Kong BBQ-filled taco, or something else entirely, there is a taco for everyone.
Today, however, it's clear that younger and older generations alike are now seeking out more authentic taco experiences, ditching the fast-food drive-throughs and trendy, pricey spots for family-owned authentic Mexican restaurants and taco trucks. These are places that serve traditional carne asada, birria, pollo, carnitas, and al pastor. More and more people are choosing to forego the dozens of toppings for simple, tasty, authentic Mexican flavors.
We All Need More Taco Tuesday in Our Lives
Let's be honest — there aren't many people who look forward to Monday. We're forced to put a full stop to our wonderful weekend and go back to the 9 to 5 grind. What could alleviate the pain of Monday as we move into the second day of a long workweek? Maybe some hot and delicious nourishment with the traditional mesquite flavors of Mexico would make you feel better. Enter Taco Tuesday!
Come down to Backyard Taco and drown out your remaining Monday blues with a carne asada, birria, pollo, and al pastor. While you're here, why not try our one-of-a-kind Mexican creations? Try our Papa Loca, or crazy potato, which is a baked potato topped with anything from carne asada, al pastor, or veggies.
Or, maybe a unique grilled gordita will tickle your tastebuds. Our Gorditas are unique because they're grilled and made with handmade corn tortillas. If you have a big family to feed and not a lot of time, try our Family Pack. It includes one pound of meat, 16 tortillas, taco toppings, and salsa. There isn't a better deal in the Valley. We guarantee it!
The Taco T-Shirt Is a Reminder That Tacos Are Always the Answer
What brand of happiness do we get from funny taco shirts? Add a little taco love wherever you can, and T-shirts are a great way to do that. We don't just make your everyday taco shirts, though. We make taco shirts that represent not only where we came from, but who we are at Backyard Taco. From luchadores to taco girls, these unique designs are reminders of who Backyard Taco is and what our valued taco family enjoys—namely, authentic, Mexican tacos.
Look at These T-Shirts and Try Not to Smile
Here at Backyard Taco, we take special pride in our Backyard Taco t-shirts, and we have several different designs that represent us here at Backyard Taco.
Here is a roundup of the different taco themed t-shirts available for purchase in our online shop now:
Lunchadores
We have four different kinds of luchadores t-shirts. Each luchadores t-shirt features numerous colorful luchadores masks, and each represents a different location: Chandler, Gilbert, Mesa, or Queen Creek.
Taco Girl
Our Taco Girl t-shirt represents a powerful feminine design that is heavily influenced by Día de Los Muertos Art.
Dia de Tacos
Our new Dia de Tacos shirt design!
We Will Fight for Tacos
Last but not least, our 'We Will Fight for Tacos' t-shirt is an image of a giant lucha libre who is one tough taco, just like us!
These t-shirts will not only represent your love and pride for our Backyard Tacos food, but they will also show others your love for tacos and Mexican culture in general. Our t-shirts are $14.95 and range in size from youth small to adult XXXL—there's a size and design for everyone. Taco t-shirts make excellent gifts for holidays, birthdays, or just to tell someone how much you love them — and tacos!
Tacos and T-shirts Make People Happy
If you enjoy our food as much as we do, buy a t-shirt, tell your friends to buy a t-shirt, and most importantly, keep coming back. Tacos will never cease to make people happy, so we will never cease selling them. If you want to add some spice to your wardrobe, a taco T-shirt is a perfect addition. They are good for locals and also make a great gift for taco lovers all over. Find your perfect taco T-shirt today!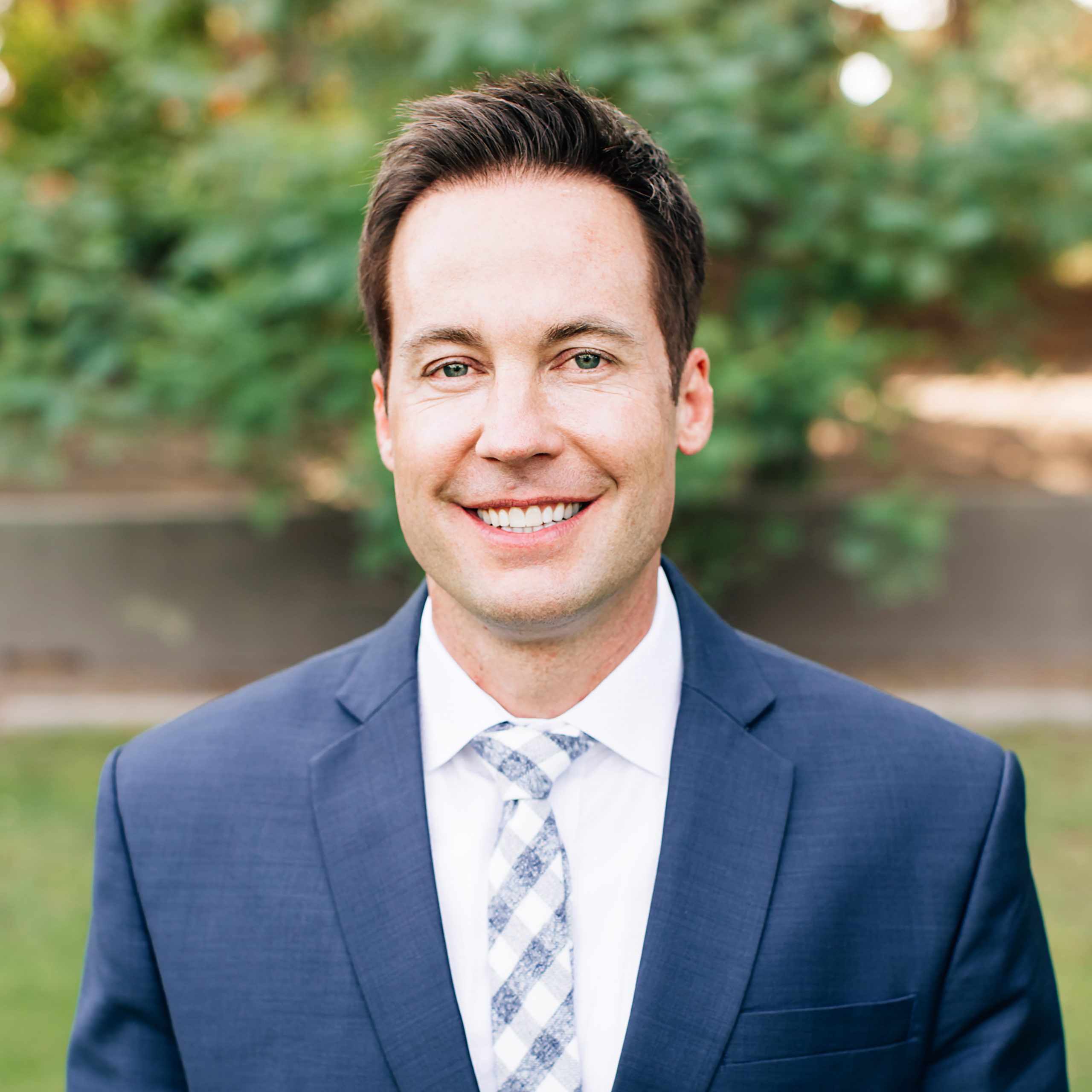 Dr. Tyler loves tacos! He is one of the owners of Backyard Taco, and can sometimes be found moonlighting there at night or on the weekends.
Dr. Tyler Robison is an alum of Mesa's Mountain View High School. He graduted from Brigham Young University before being accepted to the "Top Ten-nationally ranked" University of Louisville in Kentucky, where he earned his Doctorate in Dental Medicine and a Master's Degree in Oral Biology. He graduated with honors in the top ten percent of his class. Dr. Robison continued at the University of the Pacific in San Francisco, where he received a second master's degree in dental science and his orthodontic certification.
Dr. Tyler enjoys serving in his community. He is a provider for the Smile Back Foundation, which offers scholarships for free dental treatment to underprivileged East Valley students. He is also a Major in the U.S. Army Reserve and served during Operation Enduring Freedom in 2008.
Dr. Tyler Robison's favorite pastimes include spending time with his family on the lake, at the beach, or on the slopes. He is an avid and crazy snowboarder! He has three incredible sons and one sweet daughter: Caden, Jace, Crew, and Bliss.