Do you have a taco lover in your life? Are you looking for a taco themed gift?
Who doesn't love tacos? I mean, everyone loves tacos, right?
People who are extremely forward about their taco enthusiasm want to show it off. The "taco cult" is alive and well, so there's no reason to be shy when considering purchasing taco-themed gifts for the taco fan in your life!
From your soon-to-be favorite taco t-shirt to gift cards, we've got the best gift ideas for any special occasion… especially Taco Tuesday.
Taco Shirts: Gifts for That Special Someone in Your Life
A taco shirt is a perfect gift for that special someone in your life who is obsessed with tacos. Ours are perfect for people who want to show their love of tacos creatively without needing to spend too much time or effort on finding an idea. People love to use their clothing to express their personalities and interests, so gifts like our taco shirts can help them share their love for Mexican food and culture. If you know they love tacos, then it's a guarantee they will appreciate a gift such as our taco shirts because they are based on their favorite food.
Whether it's a friend, family member, or significant other, we're sure there will be an over-the-top taco design that catches their eye. So, if you are looking for a shirt with funny taco sayings or something simpler that expresses the point, our taco shirts have got you covered. Not to mention that our taco gifts are affordable, only $12.95 each (available in unisex sizes only).
Backyard Taco Shirts
Ready to pick one up? Start shopping.
The fiercest looking person in the cantina is the one wearing this depiction of La Catrina showing her undying devotion to our tasty tacos.
I'm fierce. I want to buy that shirt!
Gilbert Luchadores: Black T-shirt featuring eight different recognized masks of various colors for the Gilbert amigos.
This appetizing, unisex design is appealing no matter how you love your tacos.
Get the shirt to balance your taco favorites!
Mesa Luchadores: Black T-shirt featuring eight different recognized masks of various colors for the Mesa amigos.
Will Fight For Tacos: Another black T-shirt with a funny taco saying that is perfect to wear when the taco fanatic in your life is "hangry" for some more tacos!
Queen Creek Luchadores: This one is for the Queen Creek amigos. This is a super soft cotton shirt with unisex sizing. Represente!
The best thing about our taco shirts is that we're constantly developing and expanding our shirt offerings year-round. There's something for everyone, so be sure to check back often if you're looking for a gift that will make your loved one or anyone smile.
Give Your Taco-Loving Friend a Backyard Taco Gift Card
If you want to get your loved one a taco gift but don't know which gifts they will appreciate most (or what style of gifts), then a backyard taco gift card is a great option. Backyard Taco Gift Cards are perfect for people who love tacos and want to enjoy them even more. We offer gift cards in $25, $50, as well as other custom denominations, so you can find the perfect gifts for that special taco fan in your life while staying within your budget.
Gift cards are great because they give the recipient freedom to pick whatever items they want. They can choose from our online merchandise store or redeem the monetary value of the gift card in one of our restaurants for lunch or dinner. People also like gift cards because they allow them to "splurge" on a meal when they usually might refrain from doing so. If you're struggling with buying a gift, gift cards are traditionally the safest option and a highly welcomed gift for taco fans.
Let's not also forget that taco lovers often like to share their love for tacos with others! Leading into our final taco gift suggestion, they can also use their gift card to treat themselves by going on a taco date with someone they love!
A Taco Dinner Date
A taco dinner date is a perfect gift for those who love tacos and want to enjoy them even more with a companion. It's time to impress your special someone with a dinner date that will make them happy. So go on the most romantic (or friendly) taco date of your life! A fun, authentic Mexican dinner at your favorite taco spot, followed by a night out on the town. This is the perfect gift for taco fans who want to get out of the house and have a night to remember by starting with their favorite meal on the planet. If your taco dinner date includes your beloved family, check out another recent blog we wrote here, which details what to expect at a family dinner date night at Backyard Taco.
If you're looking to stay in, you can still have your taco dinner date! Just order your tacos online and enjoy them in the comfort of your own home. In addition, having the option for delivery means you can have your taco dinner date without ever having to go outside or disrupt anything else you might have planned before dinner. Does it get any more convenient than that?
Or, of course, if you want to make cooking a part of the experience, buy ingredients and cook them together! With the hustle and bustle of life being a huge stressor, a night of relaxing at home with tacos and your loved one might be the perfect gift of all. And don't forget, cooking your own food to share with someone you love is a very fulfilling experience. This is a trendy option when people consider gifts for taco fans.
As we've discussed, taco gifts are perfect for those who love tacos and want to enjoy them even more through merchandise. Gifts such as our taco shirts or a gift card can be customized to meet your budget, so you don't have to worry about over-spending on someone's special occasion. Our gifts are affordable, and we offer an ever-expanding list of new offerings year-round.
Throw a Taco Themed Party
Themed parties. We've all been there and seen most of that. But, when was the last time you attended a taco-themed party? They're incredibly fun for all, especially if the fiesta is thrown on behalf of a special taco lover.
Is a friend having a tough time getting through the pandemic? Do you need someone to cater an upcoming gathering of friends? Do you need to come up with an idea for this year's in-house company holiday party?  Um, hello! We've got you covered like a taco. May we suggest our catering services?
9 out of ten taco lovers agree that they would rather have a taco-themed party than a boring, old, and predictable gathering of family and friends. Okay, so we made that up, but it's probably true.
Imagine all of the delectables of Backyard Taco… well, in your own backyard. Regardless of your chosen setting, we're bringing the tastiest parts of our restaurant directly to you. That means customizing your very own taco bar, boxed meals, family packs, and burrito trays. We love spoiling our customers, both in and out of the restaurant.
Keep Coming Back to Backyard Taco
Subscribe to Backyard Taco for future gift ideas. We're where it's at as far as all things taco online. Sign up for our newsletter to stay dialed-in on contests, giveaways, deals, new swag and more.
We are excited to announce that new taco T-shirt designs are coming soon by popular demand. Subscribe to our email list here to receive delicious notifications when our new taco T-shirts are ready, in addition to special offers and upcoming event details. We look forward to serving you taco gifts for whatever occasion is upcoming and in the years to come.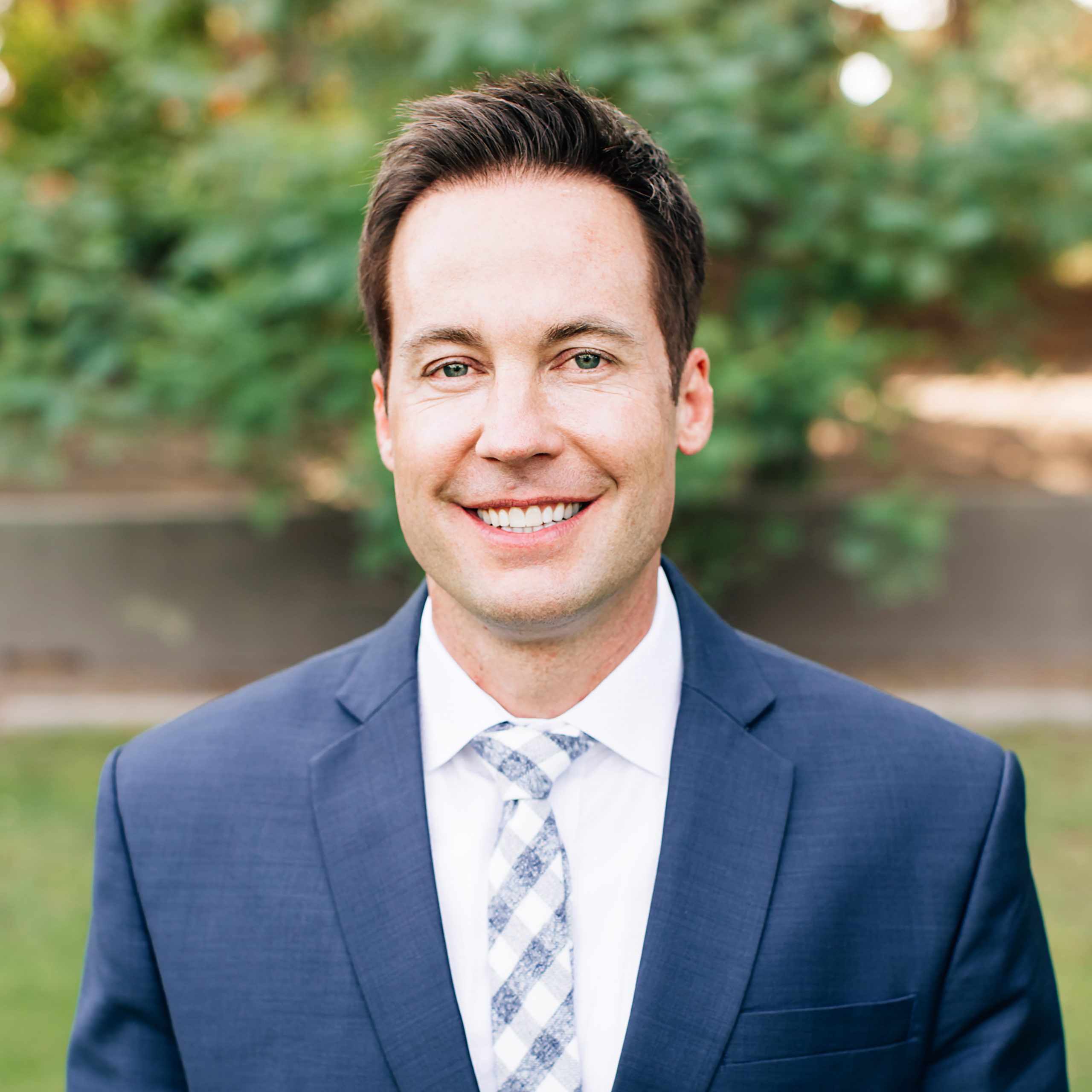 Dr. Tyler loves tacos! He is one of the owners of Backyard Taco, and can sometimes be found moonlighting there at night or on the weekends.
Dr. Tyler Robison is an alum of Mesa's Mountain View High School. He graduted from Brigham Young University before being accepted to the "Top Ten-nationally ranked" University of Louisville in Kentucky, where he earned his Doctorate in Dental Medicine and a Master's Degree in Oral Biology. He graduated with honors in the top ten percent of his class. Dr. Robison continued at the University of the Pacific in San Francisco, where he received a second master's degree in dental science and his orthodontic certification.
Dr. Tyler enjoys serving in his community. He is a provider for the Smile Back Foundation, which offers scholarships for free dental treatment to underprivileged East Valley students. He is also a Major in the U.S. Army Reserve and served during Operation Enduring Freedom in 2008.
Dr. Tyler Robison's favorite pastimes include spending time with his family on the lake, at the beach, or on the slopes. He is an avid and crazy snowboarder! He has three incredible sons and one sweet daughter: Caden, Jace, Crew, and Bliss.