A themed party is always a blast, and a fiesta-themed one can be one of the most fun to plan and execute. A fiesta is colorful, creative, and easy. It allows you to dip into fun DIY projects that are bright and colorful and is a great option for any milestone or achievement.
This guide will get you started on throwing an event that everyone will remember. If you are asking yourself how to throw a fiesta, there are just a few key elements you'll want to consider, such as décor, food, drinks, and games.
What Is a Fiesta Party?
A fiesta is defined as an event marked by a big celebration and festivities. This makes it adaptable to any occasion. A fiesta party is perfect for graduations, birthdays, anniversaries, and anything that calls for a celebration full of fun. So, what is a fiesta theme? A fiesta party has a few telltale signs, such as bright, bold colors, amazing authentic food, a few Mexican beverage classics, and of course, music and games.
Fiesta Décor
Fiesta décor comes in all varieties. You can purchase most items at any party store, but you can also create them at home. Depending on your level of creativity and your time commitment, much can be made at home. When considering what to use for decoration, it may help to first consider some of the most popular Mexican icons, symbols, and motifs.
This can include:
Cacti
Piñatas
Donkeys
Sombreros
Aztec sun
Tequila
Ceramic pots
Sugar skulls
Aztec temples
Mexican puppets
Geckos
Chile peppers
Guitars
Entrance Décor
For some party throwers, the theme must start before guests even enter the home or outdoor party space. To make a great first impression and set the tone, there are several decorating options when it comes to your entrance and foyer. You can use stakes to line the walkway with colored ribbons or lights. You can hang bright, colorful items such as lanterns, pompoms or Papel picado.
Table Décor
For your tables, you'll want to use bright table runners. Plants such as succulents and cacti in colorful pots are a great touch. You can also place several maracas around the table for a fun addition that guests can enjoy. You can also fill vases with cut citrus fruit such as limes, oranges, or lemons. Colorful party beads are also a great touch, as well as chile or bell peppers. You can also fill glass bottles with colored water or fairy lights.
Wall Decorations
If you're looking to create the whole experience, decorating your walls with trimmings and backdrops can carry the theme through the entire area. You can do this by attaching colorful serape runners to the walls or creating a garden of paper flowers. You can also creatively place colorful hats and sombreros along the walls. A fun addition to any party is a set place for a photo booth area. To spice things up for your picture-taking area, you can use a couple of hay bales as props and even scatter some hay loosely across the floor or ground. Make sure to have some additional props to hold in photos.
Décor to Hang
You may be wondering, what are Mexican fiesta colors? When we say bold, we mean bold. You can start by highlighting Mexico's national colors of red, green, and white. From there, choose a palette of dominant and vivid colors. Yellow, purple, tangerine, blue, fuchsia, pink, coral, turquoise, and green are just a few to consider. You can use multicolored perforated paper, also known as papel picado, to hang from your ceiling or string across the yard if hosting your party outdoors.
Fiesta Activities
Piñata
If you're having a fiesta, you should definitely consider including a piñata. A piñata is a colorful paper mâché figure, often an animal, that is typically stuffed with candy and small toys. If you are having an adults-only party, you could even consider filling it with tiny plastic liquor bottles and other fun trinkets. You'll want to make sure you have an open area for your guests to safely take a swing at the piñata.
Sombrero Dance
This game is similar to that of musical chairs. You'll need music, a sombrero, and a chile pepper, as well as willing participants. You'll start some music and allow your guests to start dancing around. You'll place a sombrero on the head of a guest to start the game. Your guests will dance around, placing the hat on someone else's head as quickly as possible. If you are wearing the sombrero when the music stops, you lose the game.
Mexican Kickball
Mexican Kickball is perfect for an outdoor event with plenty of space. This is a traditional relay race in Mexican villages. You'll create two teams to compete. One player at a time will have to kick a ball through a variety of obstacles such as under a chair, through a tunnel, around a tree, etc. Once they make it through, they can pick the ball back up and bring it to the next person on their team. The first team to get all the way through wins!
Bean Race
Bean race is another great activity to entertain your guests. You'll just need dry pinto beans, straws, and cups. The object of the game is to pick a bean up with the straw only and carry it to your cup. Set a timer, and see which guest fills their cup the most. For an added challenge, you can have the beans and the cups at different tables.
What Should I Serve at a Mexican Fiesta?
No fiesta is complete without food. Food is a major aspect of your fiesta, and you have plenty of options for both food and serving décor. You can use baskets and sombreros for containers and ceramic bowls to house chips and salsa. You can hang a variety of decorations or lights from the front of the table. You can also have bright, colorful plates and utensils to tie in your complete look. Add different colors and sizes of peppers around the food as playful décor.
Once you know how you want your food area to look, you'll have to decide what you want to do for your food options. When it comes to a fiesta, food is what ties the whole event together. Every party needs amazing food.
The absolute best option to consider is having your event catered by a company that specializes in authentic Mexican food. This is a great way to give your guests something special and saves you a lot of time and effort in food preparation. Backyard Taco offers full-service, on-site catering for all of your party needs. Selection includes a taco bar, burrito trays, family packs, and even individual boxed meals.
Backyard Taco has the knowledge and experience to help you properly plan how much food you'll need to ensure that all of your guests leave satisfied and full. They are also knowledgeable in food sensitivities and allergies which ensures there is something for everyone.
What Kind of Drinks Should I Serve at My Fiesta?
A Mexican fiesta has some of the best drink options of any type of party. There's something for everyone — with Mexican beer, margaritas, Palomas, mojitos, and horchata, just to name a few. Backyard Taco's catering service also provides agua frescas in a variety of flavors including Horchata, Limonada, and Jamaica. Agua Frescas are amazing beverages made with water, fruits, and sugar. Backyard Taco offers these authentic drinks by the gallon to meet all party needs.
You can have a lot of fun with your bar area, too, by dressing up beers in mini serape ponchos and sombreros. Oversized, colorful margarita glasses make for a great touch and can be used as décor or for actual drinks. You can garnish your drinks using a Mexican flag skewer. If you want to add additional drink options outside of cocktails, margarita Jell-O shots are easy to make and guaranteed to be a crowd favorite. Just don't forget the tequila!
Get Ready to Party!
A fiesta-themed party is sure to be a hit for all of your guests. It's bright, vibrant, and easy to create. When it comes to décor, the possibilities are endless. However, don't forget the main element of the fiesta- the food! Authentic cuisine is sure to impress your guests. That means looking at catering options from Backyard Taco. We're the special sauce needed for any indoor or outdoor party or engagement.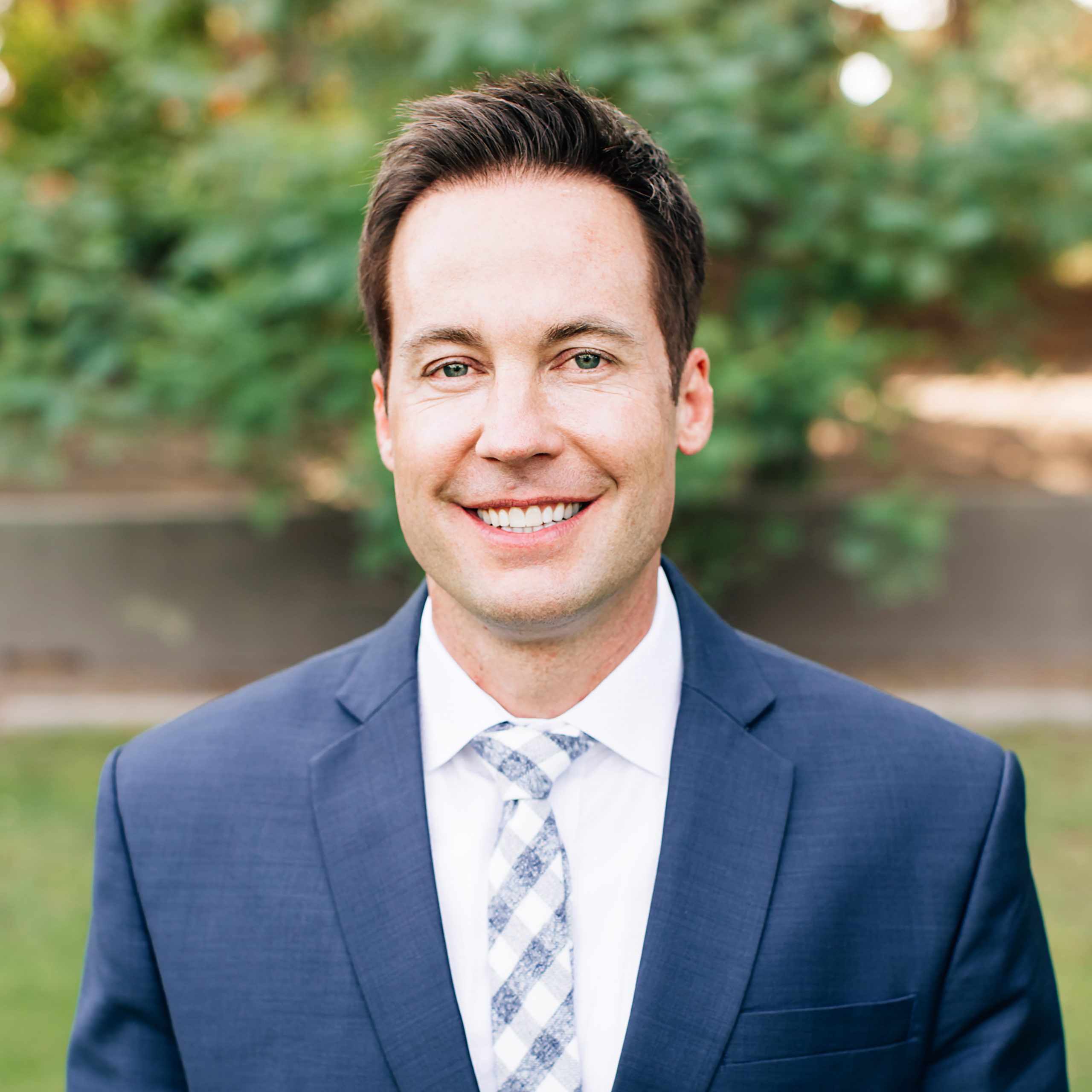 Dr. Tyler loves tacos! He is one of the owners of Backyard Taco, and can sometimes be found moonlighting there at night or on the weekends.
Dr. Tyler Robison is an alum of Mesa's Mountain View High School. He graduted from Brigham Young University before being accepted to the "Top Ten-nationally ranked" University of Louisville in Kentucky, where he earned his Doctorate in Dental Medicine and a Master's Degree in Oral Biology. He graduated with honors in the top ten percent of his class. Dr. Robison continued at the University of the Pacific in San Francisco, where he received a second master's degree in dental science and his orthodontic certification.
Dr. Tyler enjoys serving in his community. He is a provider for the Smile Back Foundation, which offers scholarships for free dental treatment to underprivileged East Valley students. He is also a Major in the U.S. Army Reserve and served during Operation Enduring Freedom in 2008.
Dr. Tyler Robison's favorite pastimes include spending time with his family on the lake, at the beach, or on the slopes. He is an avid and crazy snowboarder! He has three incredible sons and one sweet daughter: Caden, Jace, Crew, and Bliss.