Valentine's Day in Arizona is right around the corner, and the time has come to make local plans for the holiday. Even if you decide to stay in, there are endless ideas for celebrating with fun activities, great food, and a touch of romance. Chandler, Gilbert, and Mesa, AZ offer so much romance that it's hard to fit in a day.
However, the crucial element to melt any heart is… tacos. Whether you're stoppin in, taking out, or ordering online, it's totally convenient (and kind of necessary) to make our food a party of your Valentine's tradition. So,while we celebrate a number of ways to enjoy the day, we suggest doing so around Chandler, Gilbert, and Mesa – also known as Arizona locations with at least one Backyard Taco restaurant.
Arizona Local Valentine's Day Ideas
1. Make It a Mexi-Valentine's Day
Many gals and guys would agree that the way to their heart is through their stomach. What better way to show your Valentine you love them than with tacos? Simply stop by any Backyard Taco locales in Chandler, Gilbert, and S. Mesa and N. Mesa for a Mexican lunch or dinner.
Allow Backyard Taco to be the starting point on your Valentine's journey or a necessary stop. Perhaps you have plans at home and prefer to capitalize upon our takeout options. And, if you're over the thought of giving or receiving flowers, you could consider gifting (or suggesting someone gift you) your special person with some taco merch.
2. Find Love in the Rose Garden
Some would argue that Valentine's Day is not complete without some reference to roses. Therefore, why not go big by visiting the Rose Garden at Mesa Community College? Some lovers think that a dozen roses is a gesture of love? How about providing your special person with 9,000 roses! And, since so many varieties call the garden home, you're sure to find some in bloom any month of the year. Don't worry; we have two Backyard locations in Mesa, so you can head on over afterward.
3. In Chandler? Shop the Square
Take a stroll and browse the shops at Old Towne Market Square. There's a reason this area of Chandler is so beloved by residents – it's a great place to shop for unique items. It's a perfect opportunity to pick a gift for your date. Additionally, enjoy the ambiance as you're sure to spot other lovers strolling, walking hand-in-hand throughout the Square.
4. In Gilbert? Have Fun at Flipside
Some will swear that love keeps them young. For those who have child-like energy, a night out at Flipside in Gilbert, AZ will be refreshing and unforgettable. It would be difficult to find a lack of something to do when more than 60 games are at your disposal. Stop by Backyard Taco to dine on some authentic Mexican food and head over to Flipside for some laser tag afterwards.
5. In Downtown Mesa? Swing By Hohokam Park
Your mate makes your temperature rise, but they may have spring fever themselves. It's common for those in the Mesa, AZ area, especially since they're in striking distance of Hohokam Stadium. Mid February may still be too early to catch a game, but you'll start seeing players coming to town the first week of the month. From there, keep an eye out for 200 games played in 30 days!
6. Near the 60 in Mesa? Make It Dinner and a Movie at AMC
Those in Mesa near our Stapley location can turn your night into dinner and a movie, with AMC theaters in the same parking lot. This location is also near As You Wish, which would be a super fun date if you like getting creative and painting.
7. Watch Live Theater in Gilbert
See what's showing at the Hale Centre Theatre. It's incredibly spacious and seats are situated so that every goer has a great view. With so many people accustomed to watching screens for entertainment, it's a nice change to enjoy live performances. The theater often offers child-friendly entertainment, which is convenient for babysitter-less moms and dads who still seek a night out.
8. Take It To Go and Get Back to Nature
Are you an active pair? Plan a hike. Are you going out as a group? Consider renting a pavilion at one of the many public parks in Arizona and having a huge picnic with loved ones and friends. Oh, you forgot to bring the food – better call for takeout! It's quick and easy to place an online order with Backyard Taco.
Backyard Taco and Valentine's Day Celebrations
Backyard Taco would love to play a role in your Valentine's festivities this year. To give your loved one a delicious dinner of authentic Mexican cuisine, you can count on us. Tacos are one of our specialties. You can always expect tasty, authentic tacos. We keep Mexico's love of friendship, family, and companionship close to our hearts and share it here, in Arizona.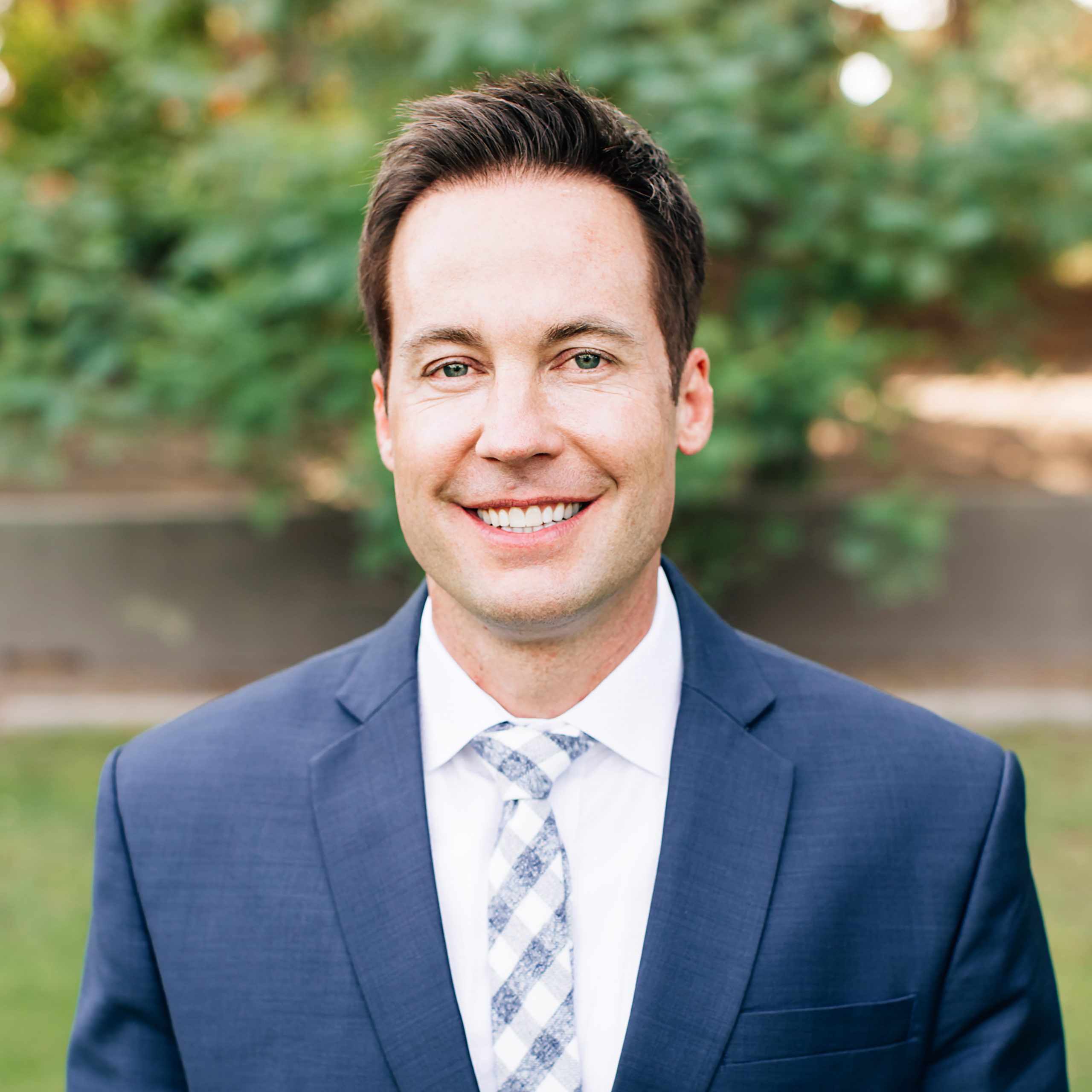 Dr. Tyler loves tacos! He is one of the owners of Backyard Taco, and can sometimes be found moonlighting there at night or on the weekends.
Dr. Tyler Robison is an alum of Mesa's Mountain View High School. He graduted from Brigham Young University before being accepted to the "Top Ten-nationally ranked" University of Louisville in Kentucky, where he earned his Doctorate in Dental Medicine and a Master's Degree in Oral Biology. He graduated with honors in the top ten percent of his class. Dr. Robison continued at the University of the Pacific in San Francisco, where he received a second master's degree in dental science and his orthodontic certification.
Dr. Tyler enjoys serving in his community. He is a provider for the Smile Back Foundation, which offers scholarships for free dental treatment to underprivileged East Valley students. He is also a Major in the U.S. Army Reserve and served during Operation Enduring Freedom in 2008.
Dr. Tyler Robison's favorite pastimes include spending time with his family on the lake, at the beach, or on the slopes. He is an avid and crazy snowboarder! He has three incredible sons and one sweet daughter: Caden, Jace, Crew, and Bliss.