Let's face it—throwing an event that requires catering can be a huge task. Large events take time, energy, planning, attention to detail, and stylish execution to be successful. If you're looking to make a statement and offer your guests a versatile menu, then look no further. Taco catering for parties is a fun and novel way to celebrate special events. Instead of the same old pizzas, fries, or heavier meal options usually served at parties, Backyard Taco offers you something different with our catering menu.
Mexcellence Taco Bar
Our Mexcellence Taco Bar consists of everything you need to get the party started in true fiesta fashion. When you choose our taco bar, you're treating your guests to the best Mexican cuisine in town. With enough food to feed at least 10, you'll get a fully catered taco bar with your choice of flour or corn tortillas, meats (including carne asada, chicken, birria, and pork al pastor), and toppings (cilantro, diced cabbage, and diced red onion), as well as delicious sides like roasted jalapenos, grilled onions, chips and salsa, and additional salsas. In addition, you'll get serving dishes and utensils, and an optional chafing dish package is available for just $10.
The Mexcellence Taco bar is the way to go when you are looking to impress without the stress, since you can give everyone an experience they will enjoy without the hassle of serving. The Mexcellence taco bar allows your guests to self-serve and create their own personal flavor extravaganza. This is the taco bar that will have everyone talking long after the party is over—we guarantee it.
Mexcellence Taco Bar Highlights:
Taco bars easily feed ten guests (or more), with 4 tacos per person.
The Mexcellence Taco Bar is great for larger gatherings and events  like birthdays, office parties, team games, weddings, and more!
You'll access versatile meat, tortilla, and topping options that everyone will love.
Let us bring the party to you; choose our Mexcellence Taco Bar for your next event, and we'll deliver in more ways than one. You'll quickly see that our taco bar really is the best option in town!
---
Individual Box Meals
With our individual box meals, we offer you tailor-made deliciousness perfect for office staff, small family gatherings, or any group of friends. Our most popular option is a taco meal with two or three tortillas (flour or corn) along with refried beans, chips, and salsa. If you love a good burrito, we have a box for you too. You get your pick of carne asada, birria, chicken, al pastor, or bean & cheese options. Both burritos and tacos come with a side of chips and salsa.
Individual Box Meal Highlights:
You can customize your meal, even when you're ordering several box meals for a group.
Choose from a variety of options for tacos or burritos.
---
Burrito Trays
Our burrito trays taste amazing! If you need to feed a mid-sized group or more, you can order a burrito tray with a variety of customizations. Simply choose a minimum of 6 burritos along with chips and salsa. Choose from our carne asada, birria, chicken, al pastor, or bean & cheese options.
Burrito Tray Highlights:
Our burritos are just as delicious as our tacos, and are ideal for customization.
Trays can be the perfect option for small to mid-sized gatherings where everyone wants to enjoy Mexican cuisine but wants something a little different.
---
Family Packs
If you're in the mood to simply enjoy some delicious food with the family, you can choose our family pack option. The family pack comfortably feeds 4-5 people, so most families can enjoy this meal without worrying about running short on Mexican staples. You'll get 16 tortillas, along with taco toppings, salsa, and one pound of meat of your choice. Your family can choose from carne asada, birria, chicken, or al pastor options.
Family Pack Highlights:
Family packs are the perfect size for most families to enjoy worry-free.
These are great for dinners at home, movie nights, are other small intimate gatherings
---
Meat Choices for Tacos and Burritos
Our offered meat options are all carefully prepared to inspire delight. Whether you choose our carne asada, birria, chicken, or al pastor tacos, you are going to be impressed by the flavor we pack into each and every bite. We understand that tacos are pretty amazing, so it may feel daunting to make a choice regarding which option you'd like to include in your celebration. No worries—we're going to give you a breakdown of each meat option so that you can narrow down your menu.
Carne Asada (Steak)
Our carne asada tacos are seriously good. These tacos are usually made from tender pieces of marinated flank or skirt steak and then topped with either shredded cabbage, diced onions, fresh cilantro, or a combination of the three. Carne asada is known for being well seasoned, so any guests who enjoy a little kick with the tacos will really like this option.
Birria (Beef)
Birria tacos are a huge deal on social media right now, so chances are you may have seen or heard of this awesome style taco before. Birria tacos are essentially a Mexican version of beef stew that gets slow-cooked until the beef becomes fall-apart tender. Packed with spice and a hint of sweetness, our juicy and delicious birria tacos will definitely make your fiesta a hit.
Pollo (Chicken)
Chicken tacos, also called pollo tacos are a very classic choice. You can't go wrong with a taco bar filled with this tried-and-true favorite, topped with diced cabbage and red onion. Our chicken tacos are a favorite with diners of all ages.
Al Pastor (Pork)
Also known as tacos al pastor, these tacos are prepared with spit-grilled pork. Al pastor traditionally features a traditional Mexican marinade adobada to get its juicy, succulent flavor. You can't go wrong with this option!
---
Sides, Desserts, and Add-Ons
Everyone knows you can't have a taco party without yummy side dishes to round out your meal. Just like our tacos and burritos, our selection of sides, desserts, and add-ons are made with the freshest ingredients to be the perfect pairing for your dining experience. We don't skimp on quality on our menu—we only want to bring you the best.
For that reason, our sides and desserts will give you an extra boost of flavor and make the dining experience more enjoyable. You can order any of the following sides or desserts to compliment your delicious tacos and burritos.
Don't forget to add them to your order!
Flan (serves 8-12)
Chips
Salsas: tatemada (mild), jalapeno (medium), birria (hot), and pico de gallo
Guacamole
Refried Beans
Grilled Onions & Grilled Jalapenos
Cheese (16 oz.)
Limes, Cucumbers, Pickled Onions, and Radish (available upon request)
---
Beverages
Our beverages are just as mouth-watering as every other item on our menu. When you add these to your catering order, you will be experiencing the ultimate combination of impressive menu options. You can go the classic route and order refreshing sodas and water to go with your taco bar. Or, you can kick the party up a notch and introduce your guests to our delicious assortment of authentic Mexican drinks. Choose a gallon of one of our agua frescas (horchata, limonada, or agua de Jamaica) that are sure to light up your taste buds. Read on to learn more about our authentic drink items.
Horchata
Horchata is a generic Spanish name given to a variety of sweet drinks that are made from grains, spices, and ground nuts. Some versions are a combination of all three and can be made sometimes with even more flavor-altering additions like seeds. When horchata beverages made the journey from Spain over to the Americas, it quickly became the tasty rice-and-spice-based beverage most horchata drinkers know and love. Pour our delicious horchata over ice and enjoy it along with our amazing tacos.
Limonada
Limonada, or Mexican lemonade, is another drink that pairs well with our other menu items. This drink is sure to give all your party guests a delicious way to wash down that carne asada. Both kids and adults are sure to love it.
Jamaica
Jamaica, or agua de Jamaica, is also known as "hibiscus water." It is a well-known and widely enjoyed Mexican drink that starts out tart but is sweetened with sugar or honey. Agua de Jamaica is another drink that will get your guests in a festive mood and bring the taste of Mexico in every glass.
---
Cater Your Fiesta with Backyard Taco
Take advantage of full-service catering or simply have us deliver your meal to your home, office, or another venue. If you'd like to dine in style with us, we'd love for you to invite your guests to come party on the patio of one of our on-site Backyard Taco restaurant locations.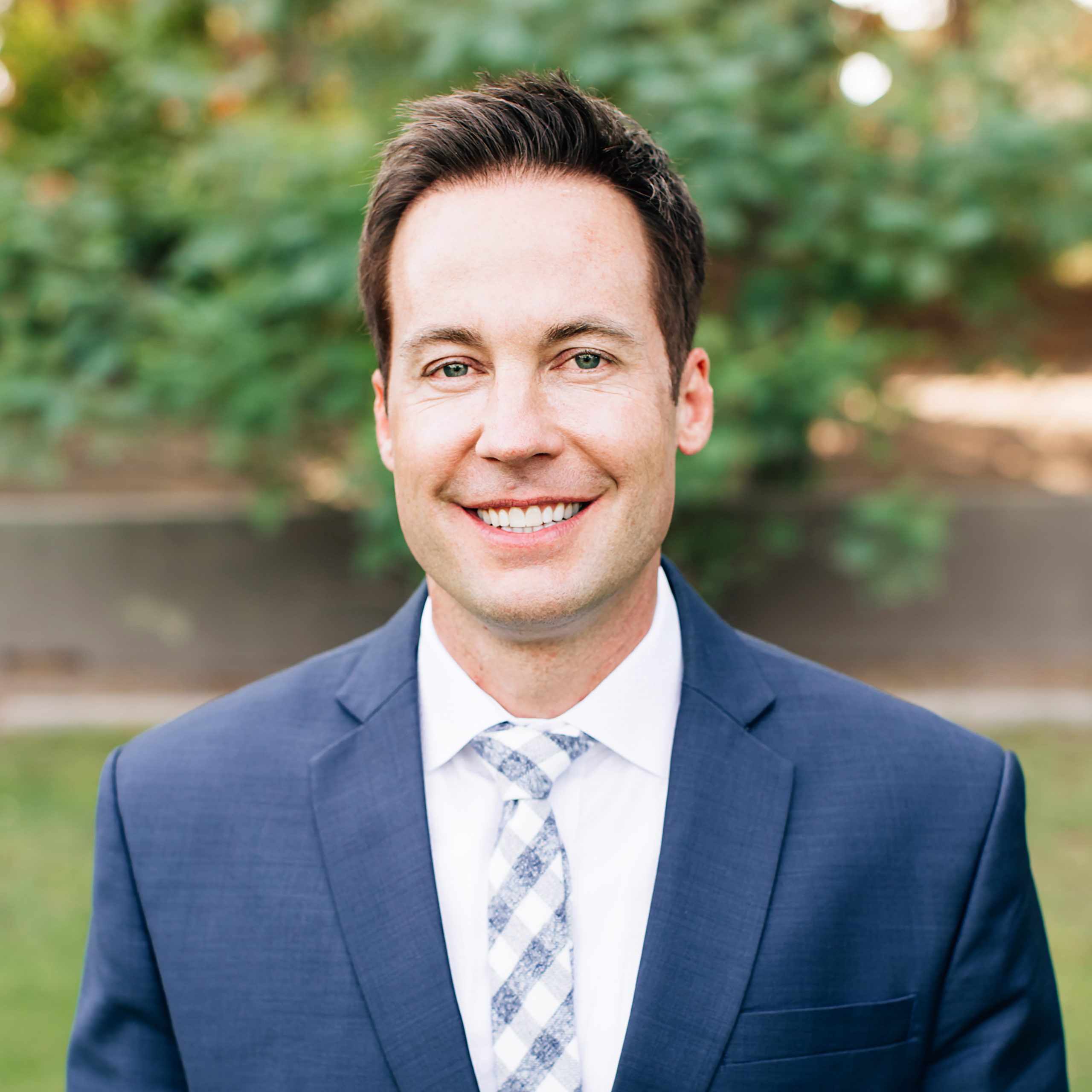 Dr. Tyler loves tacos! He is one of the owners of Backyard Taco, and can sometimes be found moonlighting there at night or on the weekends.
Dr. Tyler Robison is an alum of Mesa's Mountain View High School. He graduted from Brigham Young University before being accepted to the "Top Ten-nationally ranked" University of Louisville in Kentucky, where he earned his Doctorate in Dental Medicine and a Master's Degree in Oral Biology. He graduated with honors in the top ten percent of his class. Dr. Robison continued at the University of the Pacific in San Francisco, where he received a second master's degree in dental science and his orthodontic certification.
Dr. Tyler enjoys serving in his community. He is a provider for the Smile Back Foundation, which offers scholarships for free dental treatment to underprivileged East Valley students. He is also a Major in the U.S. Army Reserve and served during Operation Enduring Freedom in 2008.
Dr. Tyler Robison's favorite pastimes include spending time with his family on the lake, at the beach, or on the slopes. He is an avid and crazy snowboarder! He has three incredible sons and one sweet daughter: Caden, Jace, Crew, and Bliss.