Delicious toppings on a taco are what make for an authentic Mexican culinary experience. Otherwise, a taco is just meat and a tortilla—and that just isn't nearly as much fun. We know that high-quality toppings are an essential element for delicious and authentic tacos, so we use premium ingredients to ensure your taco experience is out of this world. Fresh cabbage, red onion, cilantro, and the mesquite grilled peppers and vegetables we use for our delicious salsas make for some of the best taco ingredients you can find in any restaurant.
Our Secret for Tasty Toppings
We always use locally sourced, fresh ingredients for our taco toppings. With delicious toppings like diced cabbage, diced onion, fresh cilantro, delicious red sauce, and more, you can always be sure Backyard Taco will provide you with a fantastic meal experience. We choose to focus on and master these toppings because of their strong connection to old-fashioned Mexican food. These are the basic ingredients that contribute to authentic Mexican cuisine that tastes like it's home cooked.
You won't find canned queso or jarred salsa here—and you won't find a buffet of every topping under the sun, either. In fact, keeping our topping selection to a few signature options that we can focus on making as good as possible ensures we can serve every customer with an authentic Mexican meal that will taste amazing.
Our traditional cooking methods are steeped in Mexican culture and make for some of the best tacos and taco toppings available anywhere. These old-fashioned cooking techniques create the perfect Mexican food that tastes uniquely delicious—especially when compared to typical, Americanized Mexican dishes. Our priority is to keep our food as authentic as possible.
Our Delicious Choices
We provide many different authentic taco options so you can pick exactly what you want. Choose from carne asada (steak), pollo (chicken), al pastor (marinated pork), or birria (marinated beef). For every taco, we offer the same wide array of fresh and delicious toppings, and you can mix and match to create the perfect taco combination for your personal tastes. With corn or flour tortillas and a variety of different vegetable or meat options available for your tacos, there is always something on our menu for any customer.
Many restaurants have similar taco options on their menus, so the differences often come down to the toppings they offer and how they compare to our Mexican classics. We use mesquite grilling techniques that give our food a truly unique flavor that cannot be recreated at home—or at just any other taco shop.
Masterfully balanced flavors and delicious toppings like fresh tomatoes, cabbage, cilantro, and our signature red sauce make for a unique Mexican culinary experience that you will not find anywhere else. Our traditional cooking methods and fresh ingredients cannot be beat! These unique flavors and the authentic culinary experience we provide helps us stand out among other restaurants.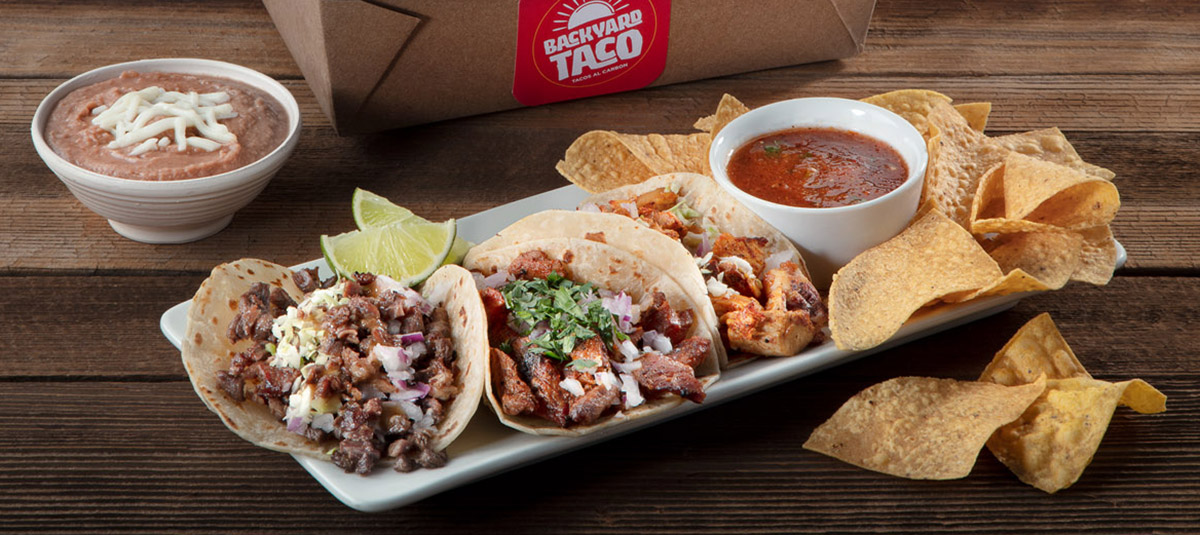 What Makes Our Street Tacos Special
Authentic street tacos aren't smothered in cheese, sour cream, and olives like those offered by the "other guys." Genuine, delicious street tacos like ours use simple and fresh toppings with an additional option to add mesquite grilled veggies. By keeping our recipes simple and our toppings authentic we honor the traditional methods of making fresh and delicious tacos. The authenticity of our taco ingredients and recipes comes to the forefront and blows the competition out of the water with the unique taste that is difficult to find anywhere else.
The Americanized style of cooking that many other local Mexican restaurants use to make their food means they are drifting away from the real Mexican culinary experience. This experience is deeply rooted in tradition. True Mexican cuisine tastes unlike any other food, and when you experience a true Mexican street taco, you'll never want to go back to soggy tacos lost in too many toppings.
Our Fresh and Delicious Taco Toppings
We are dedicated to using toppings that make for a delicious and authentic taco experience. We do it by cooking meats and veggies, then creating a one-of-a-kind, home-cooked taste—and an experience for each of our guests that is true to our Mexican roots. Our toppings are all fresh and tasty and include:
Diced Cabbage
Chopped cabbage makes for a fresh-tasting taco and adds a delightful crunch as well. The cabbage we use is always fresh, and it gives your taco a light, healthy taste that balances out the flavor. Cabbage is a vegetable that is widely used in Mexico, including in soups that are often served during the winter. The first cabbages were brought to the American continent by a French man named Jacques Cartier in 1541. Today, almost all authentic Mexican dishes that you can find contain cabbage in some form.
Diced Red Onion
Red onions add a bold taste to any taco that enhances the flavor experience. Our diced red onions are cut fresh and are a delicious addition to almost any item on our menu. Onions are very common in Mexican food — you will even see them in salsa that you might find in the grocery store. We find that red onions provide a bolder flavor that works better with the other traditional taco ingredients and gives the customer a better taco experience.
Cilantro
Cilantro is a staple of Mexican cuisine. While not everyone is a fan of cilantro, it is an herb that is used in almost all Mexican food. It adds an authentic flavor to our tacos. Cilantro did not originate from Mexico, however. It actually comes from the areas of the Middle East, Europe, Asia, and North Africa, but it serves as a great way to balance and enhance the flavors of traditional Mexican food — especially when the cilantro is fresh! Of course, at Backyard Taco, you will only find the freshest cilantro.
Red Sauce
Our authentic Mexican red sauce, made with a generations-old recipe for the perfect home-cooked taste, is the perfect topping for any taco. Made with fresh and delicious ingredients like chili peppers, our unique sauce can be used on many items on our menu to add even more delicious flavor.
Our selection of authentic toppings sticks with the traditions of our ancestors and ensures a perfect taco experience with the right flavors. The cuisine we create is unique to our culture, and you can always be sure we can provide you with delicious Mexican dishes for any occasion.
Our Many Delicious Salsas
Craving some salsa to go along with your meal? We have you covered. All the veggies for our amazing, authentic Mexican salsas are mesquite grilled, which gives them the unique, delicious flavor of real homemade Mexican food. Our method of using mesquite grilled salsa ingredients gives them an added smoky, savory flavor that adds a whole new level to any of our many food options or our chip and salsa sides.
Salsa has always been made using vegetables that can provide you with some of the essential nutrients for promoting a healthy body. Peppers especially are known for boosting hair growth, skin smoothness, and even cardiovascular performance. The chemical in spicy peppers that makes them so hot, capsaicin, has been shown to increase metabolism and aid in weight loss as well.
Chili peppers have been cultivated by multiple cultures for thousands of years, with southern Mexico and Central America being a part of this group. Additionally, salsa has been traced back to the ancient times of the Mayans, Incas, and Aztecs. The salsa that these ancient peoples created usually included chilies, squash seeds, and, of course, tomatoes. Once the Spanish conquered Mexico in the 1500s, this concoction began to gain popularity around the world. In 1571, salsa officially got its name.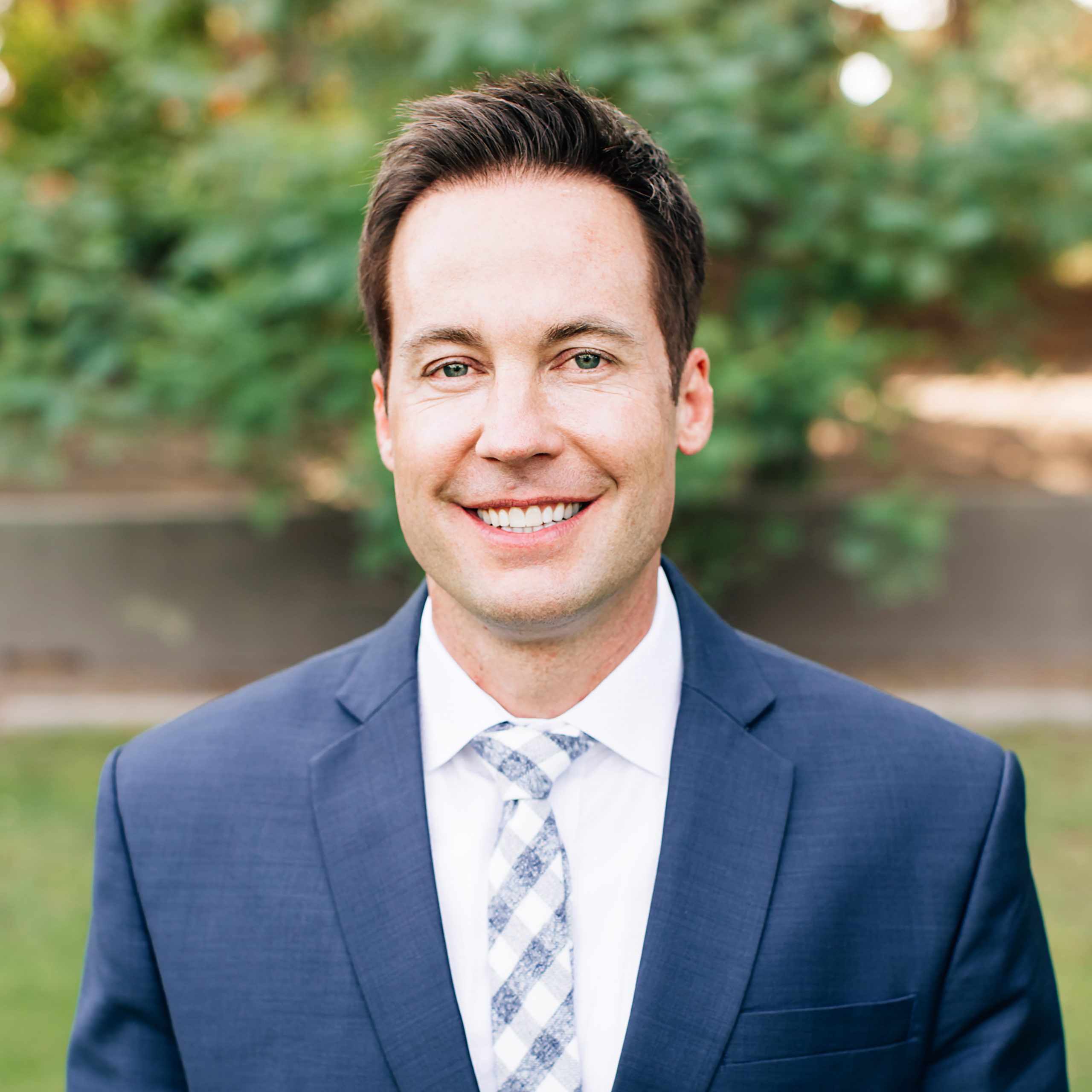 Dr. Tyler loves tacos! He is one of the owners of Backyard Taco, and can sometimes be found moonlighting there at night or on the weekends.
Dr. Tyler Robison is an alum of Mesa's Mountain View High School. He graduted from Brigham Young University before being accepted to the "Top Ten-nationally ranked" University of Louisville in Kentucky, where he earned his Doctorate in Dental Medicine and a Master's Degree in Oral Biology. He graduated with honors in the top ten percent of his class. Dr. Robison continued at the University of the Pacific in San Francisco, where he received a second master's degree in dental science and his orthodontic certification.
Dr. Tyler enjoys serving in his community. He is a provider for the Smile Back Foundation, which offers scholarships for free dental treatment to underprivileged East Valley students. He is also a Major in the U.S. Army Reserve and served during Operation Enduring Freedom in 2008.
Dr. Tyler Robison's favorite pastimes include spending time with his family on the lake, at the beach, or on the slopes. He is an avid and crazy snowboarder! He has three incredible sons and one sweet daughter: Caden, Jace, Crew, and Bliss.