Sometimes trying something new can be adventurous, and other times it can be disastrous. Curiosity of the unknown when it comes to food can be a double-edged sword. If you've ever looked at a menu and wondered what something is but hesitated in ordering it, you know what I mean. Al Pastor, a common Mexican meat, is one such example. Many people might see it on the menu but refuse to order it out of fear of the unknown.
Thankfully we're here to explain to you exactly what Al Pastor meat is… and why you should try it asap!
What is Al Pastor?

Al Pastor is a traditional Mexican dish made with seasoned and marinated pork.
The name translates to "Shephard Style," which is derived from the origin of the cooking method. Although al pastor is a Mexican meat, the style of cooking is an original of the Lebanese. Lebanese people immigrated to Mexico and brought with them their famous cooking method: lamb shawarma. This nearly identical cooking method to the Lebanese lamb shawarma is a vertical spit-roasted cooking method.
What makes the Mexican variation of lamb shawarma is none other than the type of meat used.
What part of the pork is al pastor meat?

Al Pastor meat is taken from boneless pork shoulder. Although the cooking style is identical to that of the Lebanese shawarma with its vertical spit-roasting method, the meat is completely different from lamb. Pork shoulder is slow-cooked to keep its tenderness while it is thinly sliced off the spinning spit-roast.
What are tacos al pastor made out of?

As you might already guess, tacos al pastor is made of al pastor meat or pork shoulder. In fact, there are some places where the term "al pastor" and "tacos al pastor" are synonymous with each other. It wasn't until cooking styles such as burritos and quesadillas were introduced when the synonymous definition lost its meaning.
Now Al Pastor can simply be interpreted as a type of meat or even better as a cooking style of pork shoulder.
How is al pastor meat made?

As mentioned previously, a boneless pork shoulder is slow-cooked on a vertical spit-roast. However, before the cooking even begins, it is marinated in a number of staple Mexican ingredients such as dried chilies, spices, pineapple, and typically achiote paste. The meat is then slow-cooked in a vertical spit-roast that is called a trompo under charcoal of gas flames. If you've gone to a small authentic Greek restaurant, you've likely seen them cut slices of lamb meat off of a trompo.
Al pastor is similarly prepared, but it is served with different ingredients. Ingredients such as guajillo chili, garlic, cumin, clove, bay leaf, and vinegar are commonly cooked into or served with al pastor meat. Unlike its lamb brother, pork shoulder has a mild flavor and requires stronger ingredients to complement it. The slow-cooked nature of al pastor makes it a great carrier for stronger seasonings as it compliments them.
Authentic Mexican Food
Al pastor is the staple of a premier Mexican restaurant. Because of its cooking method, many Mexican restaurants can't support the required trompo, so they have to make do with over or pan-fried, making the pork chewy and tasteless.
Backyard Taco is different as we are truly an authentic Mexican restaurant. Two of our founders and owners, Ruben and Marisela, have been sharing their love for food since 2005. For the last 15+ years they have been using simple and fresh ingredients to provide our guests with the real taste of Mazatlán, Mexico. All of our meats are marinated in herbs and spices that come from traditional recipes.
Authentic Mexican Meats
In addition to our fan favorite, Al Pastor, Backyard Taco is known for our Mesquite Grilled meats. Our menu includes the top types of meats and preparations you'd typically find in Mexican cooking and street food.
Carne Asada or Steak – has been a staple of Mexican dishes for years. It is typically a sirloin steak that is marinated and cooked in all kinds of Mexican seasonings to give it a strong flavor. The meat can be served as a main dish or as a filler for tacos, burritos, quesadillas, etc.
In Mexico and other countries, Carne Asada can also be an event as much as it is a food. The meat is so commonly used at barbeques, celebrations, and parties in northern Mexico that it has developed a synonymous meaning.
Chicken or Pollo – has been in Mexican cuisine since the dawn of time. It's not only easy to cook with, but the meat picks up flavors really well compared to many other white meats. Unlike Carne Asada, chicken isn't prepared with overwhelming flavors but with mild flavors to bring out the best in the meat.
Surprisingly the bird doesn't have much traction in Mexican culture, but it did greatly influence Spanish poultry farms when they came to Mexico. When the Spanish conquistadors came to Mexico, they found the small birds we now call chickens. When they voyaged back home, the bird made its way into almost every Spanish farm there was. Mexico even has the earliest reported chicken bones ever found, being nearly 1800 years old.
Birria or Shredded Beef – originates from the Mexican state of Jalisco. Here at Backyard Taco we use shredded beef, but if you've ever been served birria somewhere else it might come as pork or mutton. It is actually cooking as thick meat stew or sauce, rather than a simple grilled meat, and is commonly used as taco, burrito, or quesadilla fillings as well as its own thing.
In Mexican culture, birria is commonly served in restaurants or street carts. The Jaliscienses (people of the state of Jalisco) and the Tapatíos (people of the Guadalajara) both consider this dish as part of their cultural identity.
Al Pastor or Pork – is one of the staple foods in any Mexican restaurant. As we've explained earlier, the pork shoulder roast is made using Lebanese techniques. This doesn't mean it is any less relevant to the Mexican culture. In fact, al pastor is similar to Carne Asada as a cultural identity for the Mexican people.
You can order any of these meats from our menu and experience them yourself. Our menu is comprised of authentic Mexican dishes that you can have served with any kind of meat that you would prefer. Be it Carne Asada, Birria, Al Pastor, or Chicken; you can customize your plate to fit the experience you want to have.
Mexico is a loving and culture-rich country that believes in community. We created the Backyard Taco menu and cultural representation in our restaurants to provide our guests with exactly the kind of experience that you would want in Mexico. Which is why we encourage you to try our Al Pastor if you haven't already!
We want you to feel welcomed and not be afraid to try the types of meats that hold so much cultural history within them.
Al Pastor At Backyard Taco

Of course, every Mexican restaurant in Arizona uses their own recipes. Here at Backyard Taco we make our Al Pastor using pork marinated with pineapple, chili's and spices of garlic and clove. Depending on what menu item you order with the meat, you'll also enjoy your choice of a corn or flour tortilla and toppings of diced red onion and cilantro. Our Al Pastor Burrito also comes with refried beans inside, making for a tasty, hearty meal all in itself! For those who are looking for a lower carb option, we also can make our burritos into a low carb bowl – full of all the yummy ingredients inside of the burrito, minus the tortilla.
We are proud of our Mexican upbringing and its influence on our food and how we prepare it.
Food is one of the most important aspects of Mexican culture and we're happy to bring that love of simple, fresh food to America. Our goal is to continue to provide an authentic Mexican experience for our guests – no matter if it's a quick lunch with co-workers at one of our four locations or a family dinner and date night with games and fun on our patio, when you come to our backyard, you're sure to have a great experience.
If you're looking for the authentic taste of Mexico, stop by and try our Al Pastor today!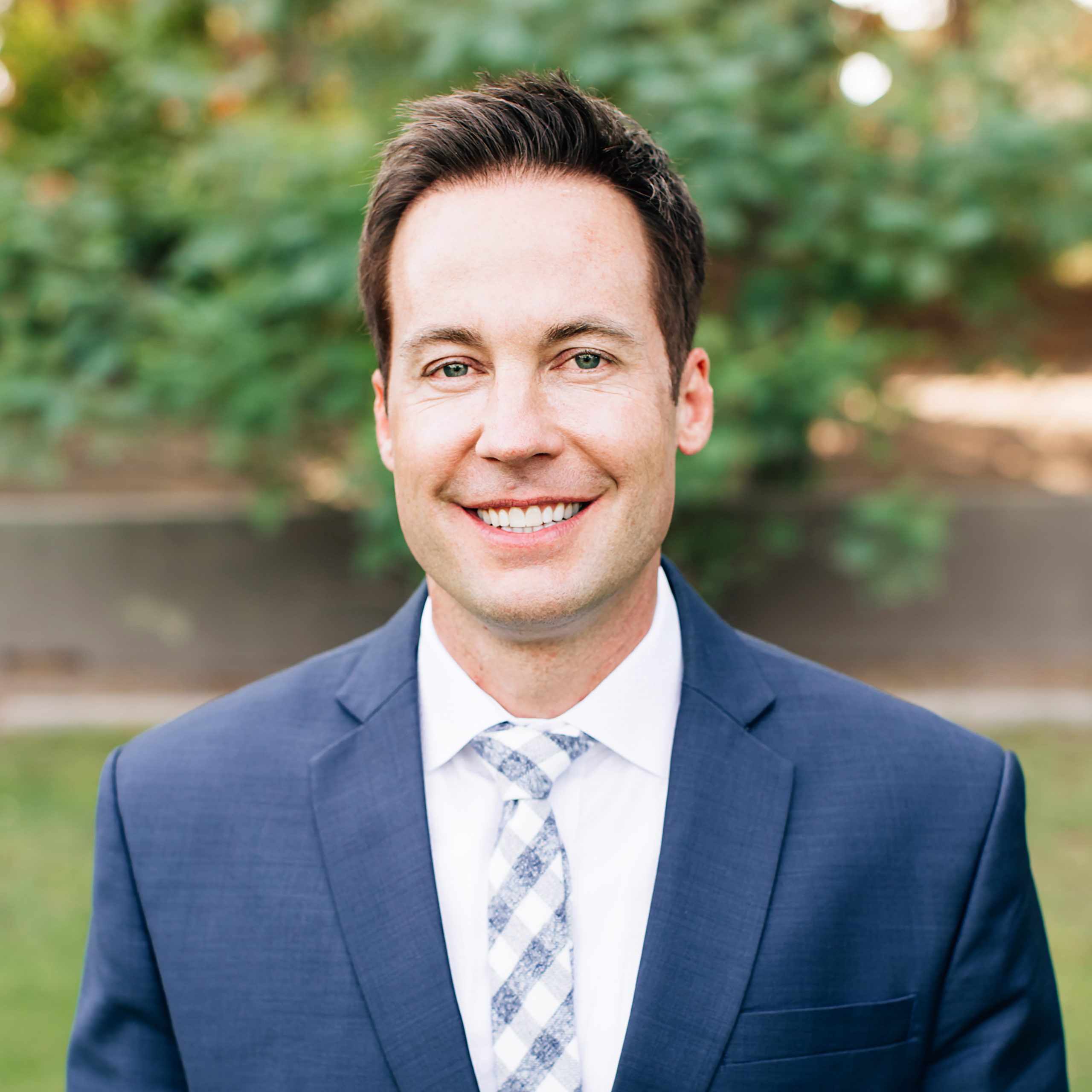 Dr. Tyler loves tacos! He is one of the owners of Backyard Taco, and can sometimes be found moonlighting there at night or on the weekends.
Dr. Tyler Robison is an alum of Mesa's Mountain View High School. He graduted from Brigham Young University before being accepted to the "Top Ten-nationally ranked" University of Louisville in Kentucky, where he earned his Doctorate in Dental Medicine and a Master's Degree in Oral Biology. He graduated with honors in the top ten percent of his class. Dr. Robison continued at the University of the Pacific in San Francisco, where he received a second master's degree in dental science and his orthodontic certification.
Dr. Tyler enjoys serving in his community. He is a provider for the Smile Back Foundation, which offers scholarships for free dental treatment to underprivileged East Valley students. He is also a Major in the U.S. Army Reserve and served during Operation Enduring Freedom in 2008.
Dr. Tyler Robison's favorite pastimes include spending time with his family on the lake, at the beach, or on the slopes. He is an avid and crazy snowboarder! He has three incredible sons and one sweet daughter: Caden, Jace, Crew, and Bliss.