Backyard Taco is pleased to share that we have opened our fifth restaurant, located in beautiful Queen Creek, AZ. We are proud to spread our love and commitment to authentic Mexican cuisine to yet another area of Arizona. We believe that using simple, high-quality ingredients enables us to create a variety of authentic Mexican dishes sure to satisfy.
Whether you are a local resident or just passing through, we'd like to let you know just how much Queen Creek has to offer. However, getting the true experience can take all day.
Who Is Backyard Taco?
Our humble roots can be traced back to the simplicity of a great home-cooked meal. Our creators, Rueben and Marisela traveled from Mazatlán, Mexico to the US, and brought a true love for food and Mexican culture to the area. In 2005, we started sharing both with friends and family—often in the confines of our own backyard.
What started as a way to feed friends and family soon turned into a true demand for our authentic Mexican foods. Once we realized we had built something truly unique the community could benefit from experiencing, Backyard Taco was born. Love has always been our driving force, as well as a reason for our success. Love for each other and love for exceptional, high-quality Mexican food brings people of all backgrounds together.
What We Serve
After all these years, Backyard Taco is still committed to providing the best authentic Mexican cuisine in the area. Our authenticity comes from our dedication to using only the freshest and most vibrant local ingredients for every meal we prepare. Of course, at our new location, you can expect the best tacos in Queen Creek. We serve authentic Mexican tacos, available in a variety of meat and vegetarian options. Come see us, and we can create the perfect taco to satisfy your hunger.
Some of our other popular items include:
Crazy Potato (Papa Loca)
Quesadillas (stuffed)
Grilled Gordita (Chorreada)
Grilled Tostada (Vampiro)
Burritos
Bueno Bowls
Family Packs
In addition to our regular menu, we also offer catering options that are perfect for your next fiesta. Our catering menu offers convenient, individually boxed meals or larger family-style options, including build-your-own taco bars, burrito trays, or family packs. We can bring our delicious Mexican eats to your selected venue, or you can rent our beautiful patio setting for your next special occasion.
When you choose Backyard Taco, you can rest assured that you are choosing authentic Mexican food that is made with love. Our food is always fresh, never frozen, and made to order. That promise applies to every meal we create, whether you order in-store at one of our locations or select catering for your next event.
What We Believe In
Backyard Taco is more than just a restaurant that serves authentic Mexican food; we are committed to sharing special elements of Mexican culture with those who visit our locations. We do this in several ways, including our yearly Cinco de Mayo celebration. While the holiday is now popular in America, we want to celebrate the roots of the celebration with anyone who walks in the door, with music, dance, and of course food.
Our desire to share our culture is also reflected in our Salsa Saturdays. Music has a key role to play in Mexican history and culture. On Saturdays at all our locations, you can expect to hear salsa music all day. The result is a great atmosphere that can help you unwind, enjoy time with your friends and family, and learn about Mexican music.
At Backyard Taco, we also believe in the value of community. Not only do we want to expand our footprint in the area, but we also want to expand our participation in community programs. One program of note that is particularly relevant to our new Queen Creek location is the Smile Back Foundation, created and supported by Dr. Tyler Robinson. The program offers scholarship programs for underprivileged students in the East Valley.
What Makes Us Different
We understand that there are countless options when it comes to dining in the area, especially when it comes to Mexican cuisine. You'll find Tex-Mex-inspired restaurants, Mexican-inspired fast-food stops, and popular sit-down chain establishments. What sets us apart from our competitors is our commitment to remaining true to the flavors and recipes of Mexico. When you come to Backyard Taco, you can expect food that is rich in flavor and simply authentic, with quality proteins, fresh vegetables, and lively herbs and spices that other chains and restaurants simply can't mimic.
When it comes to authentic Mexican street food, Backyard Taco is the best option in Queen Creek. We know that food has a story to tell about our culture and history you just won't find at fast-food joints. That's why you can expect bold, unique flavors that will leave you coming back for more.
Why Queen Creek, AZ?
We are continuously honored and humbled by our ability to expand our reach across the great state of Arizona. The areas we serve are just as important to us as our dedication to authenticity. That's why, when exploring our expansion options, we search for areas that are host to a rich diversity as well as citizens with a commitment to the community.
Why? We will always strive to be an active participant in the community around us. We believe in family and the power food has to bring people together. Queen Creek is welcoming, inclusive, and a perfect place to put down new roots for individuals, families, and businesses alike.
What to Do in Queen Creek?
There is so much to do in Queen Creek, AZ that you will be hard-pressed to be bored in this wonderful community. Queen Creek is a quaint getaway that still provides a small-town feel, with locally owned businesses and that signature small-town mentality. Whether you are looking for a family-friendly day activity or a way to kick off your night, Queen Creek has something for everyone.
Here are our favorite Queen Creek spots:
Mansel Carter Oasis Park
Located in the heart of Queen Creek, this park is a convenient destination that is not only free but open every day. Mansel Carter Oasis Park provides access to several different activities that are sure to keep you and the family entertained for hours. This park has over 50 acres of land, including ample parking and restroom facilities.
Amenities include:
Two lighted basketball courts
Two sand volleyball courts
Four lighted baseball fields
5-acre fishing lake
Centrally located playground
Shipwreck-themed splash pad
Trail access
Skate parks, and more!
Mansel Carter Oasis Park is a fantastic way to enjoy the great outdoors without having to travel too far from the heart of Queen Creek. With the variety of different activities to choose from, there is something for everyone at this park. Next time you're planning on spending a fun-filled day at the park, stop by Backyard Taco to pick up a delicious meal to enjoy while relaxing in one of the many on-site picnic ramadas.
Founder's Park
With the beautiful weather to be experienced in Arizona for much of the year, it's no wonder that parks are two of the best ways to enjoy everything Queen Creek has to offer. Founder's Park is an older-style neighborhood park known for hosting a variety of events and activities.
This 11-acre park offers amenities such as:

Basketball courts
Lighted skate park
Playground
Softball field
Picnic areas
The most popular family attraction at Founder's Park is arguably the splash pad. With over 4,000 square feet of space featuring a variety of different above-ground water features, this is the best place to cool off with the family on scorching summer days. Splash pads are also a great alternative to swimming pools in that they provide safe aquatic play for children of all ages. With no standing water and no water depth, parents can relax with a taco and a fresh agua fresca while the kids play.
Horseshoe Park and Equestrian Center
If you are someone who enjoys riding horses and spending time outdoors, Queen Creek has you covered. This event center hosts a variety of different horse-related events and activities that feature both Eastern and Western Equestrian styles. The center also hosts other types of events, including concerts and shows. With a calendar full of events, there is always something to do that is fun for the whole family.
Milan Art Institute
The Milan Art Institute is a must-see for artists, art lovers, and those with a simple appreciation for art and culture. While classes are mainly tailored for an older crowd seeking to hone their artistic skills, the art institute does offer a host of classes and activities for children. The institute is primarily dedicated to educating people about the visual arts, but you can request a tour.
Superstition Farm
Located in nearby Meza, this is a fun-filled day activity for the whole family. Activities are designed to show interested individuals how a modern-day dairy farm operates. Superstition Farm offers a variety of tours, summer camps, and other children's programs. You'll also find hands-on activities, crafts, movies, and even snacks dedicated to celebrating dairy farm life and products.
Queen Creek Olive Mill
Whether you live in Queen Creek or are simply visiting the area, this is a must-experience destination. The Queen Creek Olive Mill is the only working olive farm and mill in Arizona. This mill is family owned and operated, spanning over 100 acres. Informative tours teach the fascinating journey from olive growth to the pressing process that creates olive oil. The on-site Italian-inspired eatery also features a variety of classic recipes as well as locally made extra virgin olive oils and other local must-try foods and oils.
Pocket Park for Pups
Located near Founder's Park, this is a terrific location for your favorite fur baby to enjoy the outdoors and get in some much-needed exercise. This one-acre, lighted dog park provides two separate grass areas for play, enclosed fencing, and a drinking fountain. If you stop by Backyard Taco on your way home, don't forget a doggy bag!
Queen Creek Performing Arts Center
While there are a few Queen Creek locations great for seeing the arts in action, the Queen Creek Performing Arts Center provides an experience that is more intimate. Here, you'll see professional caliber shows, and performances for every age level. Whether you are looking for a night of theater, a comedy routine, or even a magic show, you'll love the variety of events that you can find on their calendar.
Barney Family Sports Complex
The Barney Family Sports Complex is just a short drive from downtown Queen Creek. This indoor sports facility offers soccer, volleyball, and hockey leagues for residents who are looking for a way to get out of the house and participate in a competitive team sport. There are also numerous activities for youth who are developing a new interest in team sports and competition. Family is a priority at this facility, which is why the complex is tailored to provide a unique experience for people of all ages. In addition to leagues, this complex offers a variety of revolving events and summer camps that are sure to educate and entertain.
AZ Grip and Rip Batting Cages
A night out at AZ Grip and Rip can be a fun family activity or a way to reconnect with friends and kick off a great night out. Batting cages allow you to test your hand-eye coordination, swing hard, and develop your batting skills. This facility is designed to accommodate both baseball and softball across experience levels. They offer a variety of lessons and classes to individuals of all ages and abilities.
Fat Cats
Fat Cats has been dedicated to food and fun since 1999. However, it's worth pointing out that this is much more than just a movie theater showing the latest in popular movies. Instead, Fat Cats is designed to be a one-stop place for family entertainment of all kinds—in fact, its creators wanted to produce an environment where entertainment and food could be enjoyed under one roof. That's why, at Fat Cats, you can bowl, play glow golf, and spend countless hours testing your skill and luck in the arcade. Whether you are looking for a night out with friends or family, Fat Cats is the perfect destination.
Make Backyard Taco a Must-Visit in Queen Creek, AZ
Don't forget—food and fun go hand in hand. That's why no day or night out in Queen Creek is complete without pairing fun activities with some amazing food. For example, if you're spending quality time at the park, you'll want a dish you can share with the family that is fast, convenient, and sure to leave you satisfied. After a night of fun at Fat Cats, the batting cages, or the theater, you'll need to end the evening with delicious fare that really tops off the wonderful experience you just enjoyed.
You can stop in to eat or take your food to go, but either way, you'll love the convenience of having high-quality, authentic Mexican food at our new Queen Creek location. Backyard Taco is also the perfect option when it comes to catering parties and larger family events—may be at one of the many fabulous area parks. Whether you are looking to feed yourself, a few friends, the entire family, or the attendees at your next fiesta, stop by our new Queen Creek location today.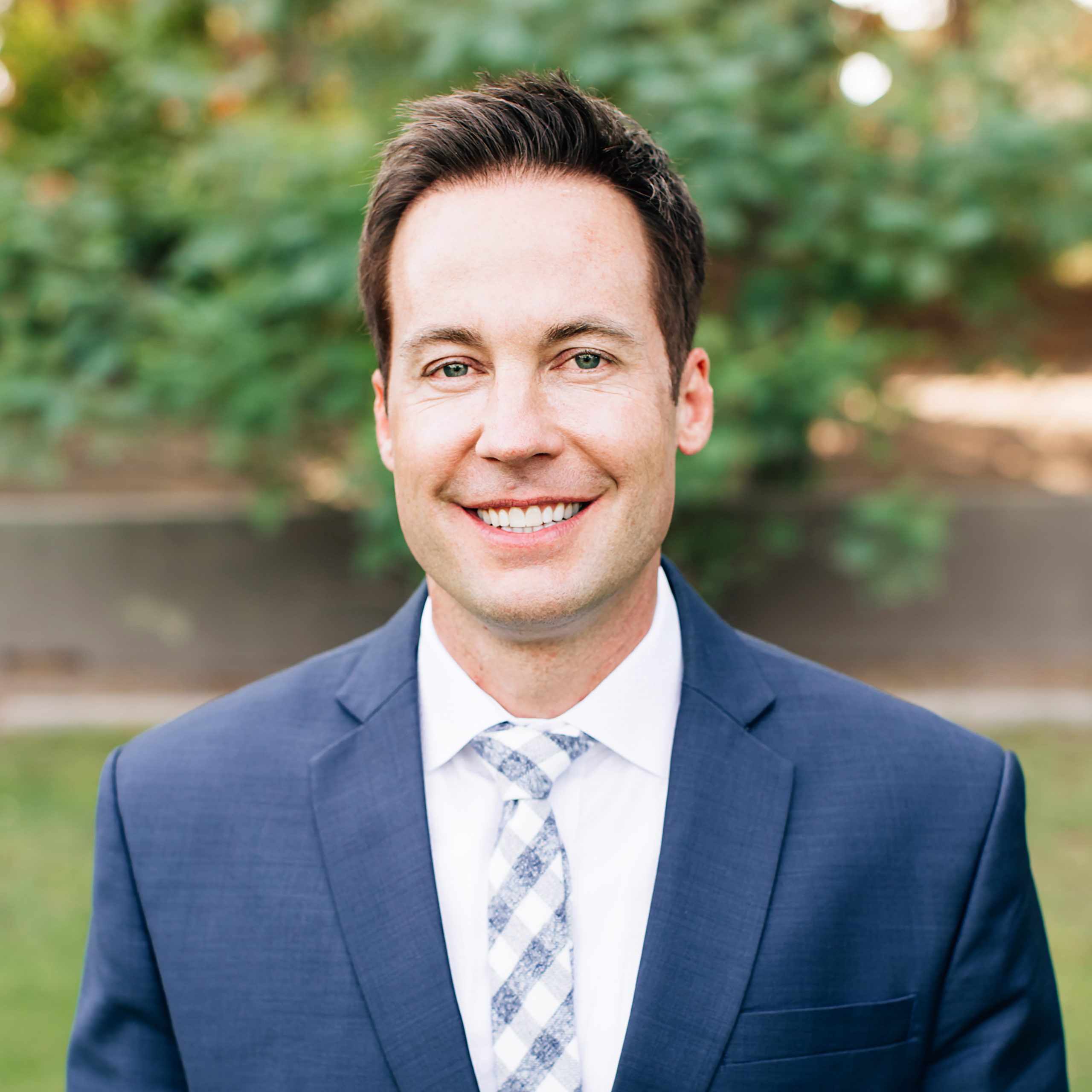 Dr. Tyler loves tacos! He is one of the owners of Backyard Taco, and can sometimes be found moonlighting there at night or on the weekends.
Dr. Tyler Robison is an alum of Mesa's Mountain View High School. He graduted from Brigham Young University before being accepted to the "Top Ten-nationally ranked" University of Louisville in Kentucky, where he earned his Doctorate in Dental Medicine and a Master's Degree in Oral Biology. He graduated with honors in the top ten percent of his class. Dr. Robison continued at the University of the Pacific in San Francisco, where he received a second master's degree in dental science and his orthodontic certification.
Dr. Tyler enjoys serving in his community. He is a provider for the Smile Back Foundation, which offers scholarships for free dental treatment to underprivileged East Valley students. He is also a Major in the U.S. Army Reserve and served during Operation Enduring Freedom in 2008.
Dr. Tyler Robison's favorite pastimes include spending time with his family on the lake, at the beach, or on the slopes. He is an avid and crazy snowboarder! He has three incredible sons and one sweet daughter: Caden, Jace, Crew, and Bliss.