When it comes to enjoying authentic Mexican food in America, you'll likely find many options to choose from. From fast food joints to busy chains and family-owned restaurants, there are options to fit almost every lifestyle and budget. Still, you'll have to accept that the authenticity of the food can vary.
It is common to encounter places that give you the "quick version" of an authentic Mexican food experience. You'll also encounter places that cater to the American palate instead of using true Mexican spices and flavors. That's why, when you are seeking true, authentic Mexican food, it can be difficult to determine which establishments can provide the best options.
If you're looking for an authentic Mexican meal, it's important to search for a restaurant that sticks closely to the recipes lovingly created in Mexico itself. Authentic Mexican food has a rich history in flavors brought to life with a blend of fresh, flavorful ingredients, including proteins, veggies, herbs, and spices. If you are ready to put down the bland taco and try a truly authentic Mexican street taco, we can help you explore your flavor profile options. Once you experience authentic Mexican food, you'll never want to go back.
Difference Between Authentic Mexican Food and Tex-Mex
Food fusion is not a new concept. Food has always been a wonderful way to connect diverse cultures and allow creators to experiment with assorted flavors from a variety of areas to create new dishes that are a blend of different worlds. A prime example here in the US is the opportunity we have to experience a wide variety of Mexican food options. Throughout the years, as people have moved in both directions from Mexico and the US, Mexican food has earned its place in American culture and evolved at the same time. The resulting style of food, which draws from southern US and Mexican cuisines, is often referred to as Tex-Mex.
Tex-Mex is a term commonly used to describe American Mexican food that was first introduced in Texas. Mexican restaurants in Texas and the surrounding areas began to adapt to the tastes of local consumers, who would then rely on local, readily available ingredients when recreating meals at home. These accommodations led to the creation and rise in popularity of Tex-Mex food. Common ingredients in Tex-Mex food include canned olives, canned tomatoes, other canned vegetables, "Mexican-style" shredded cheese, ground beef, black beans, and flour tortillas. Typical dishes you will encounter at a Tex-Mex establishment include nachos, fajitas, and tacos that use the ingredients mentioned above. In addition, Mexican style food prepared at home is often in the Tex-Mex style.
What Makes Mexican Food Authentic?
The true Mexican food Tex-Mex diverged from has a colorful history with primary roots in both Spanish and Indigenous cuisines. A major highlight is the diversity and complexity of flavors that all come together to create a truly unique dining experience. This blend of different flavors is what makes authentic Mexican food so sought after—and so different from Tex-Mex.
Mexican cuisine highlights the diversity and history of different geological areas. The bold use of native flavors, ingredients, and spices has led to the creation of numerous dishes that are both traditional and unique. Read on for more about what to expect from a truly authentic Mexican dish.
Ingredients to Expect
One of the best aspects of Mexican food is that it has incorporated different cuisines for centuries. With culinary influences from Europe, Spain, India, and even China, the complexity and richness of ingredients are a must-try. If you're seeking authentic Mexican food, a great place to start is to pay close attention to the ingredients used to prepare the meal. True Mexican cuisine is much more than meat, cheese, and tortillas, and the variety of ingredients is what creates the signature flavor profiles that are steeped in tradition and culture.
Corn
In authentic Mexican cuisine, you'll find corn in a great many dishes. What may be seen as a bland, throw-away side dish in other cultures becomes truly elevated in Mexican food. Something about the way it is both featured and used as a flavor note in Mexican dishes brings this humble ingredient to a whole new level.
While you may not find whole-kernel corn in all Mexican dishes, you will often find tortillas. In authentic Mexican cuisine, tortillas are frequently made with corn flour. You'll find them in a variety of Mexican dishes such as enchiladas, flautas, quesadillas, tostadas, taquitos, and of course tacos.
Bold Spices
Authentic Mexican food will never shy away from using bold, fresh spices to elevate even the simplest of ingredients. Some of the most used spices include allium bulbs like garlic and onion, herbs like oregano, cumin, and an astounding variety of chiles. Authentic Mexican dishes also find uses for spices such as cinnamon, cocoa, and cloves that are often not seen in North American or even Tex-Mex dishes. The use of spices in abundance is one of the key differences that sets authentic Mexican food apart from its Tex-Mex counterparts.
Cilantro
Though cilantro could be listed within the use of other spices, its clear importance to authentic Mexican dishes makes it worthwhile to point out on its own. Cilantro has a rich history itself, with use dating back to ancient civilizations before finding its way into Mexican cuisine around the 1500s. Since its introduction, cilantro has become a staple in numerous authentic Mexican dishes and sides. This abundant herb is a popular addition to many dishes due to its fragrance as well as the balance it brings to the other spices and bolder flavors associated with this cuisine.
Chiles
There are over 100 different chilies used in Mexican cuisine. Chiles are indigenous to Mexico and have been a key component in Mexican and Indigenous cuisine for thousands of years. From staple dishes to moles, soups, and salsas, chiles provide some much-needed diversity to some key flavor profiles. In fact, it's important to note that chiles do much more than just add heat; they also add unique flavors and textures that work together with other ingredients to create a signature dining experience. Chiles are used fresh, smoked, whole, dried, or powdered, and can taste remarkably different in each form—so much so, that many of them have different Spanish names depending on the preparation.
Beans
Beans are another important aspect of authentic Mexican food. Beans offer a variety of textures and flavors, and you'll often see the mix of black beans, pintos, or some type of fried beans utilized both as a side and within a dish. The inclusion of beans provides a healthy boost of protein as well as flavor and texture.
Avocado
Avocados are indigenous to Central America and Mexico, so perhaps it's only natural that avocado and guacamole are star additions to any Mexican meal. Avocados can be served in numerous diverse ways, adding flavor and nutrition to a variety of Mexican dishes. Whether it is enjoyed as a side for dipping, or utilized within a dish, many simple, authentic dishes shine with the use of fresh avocado.
Salsa
Nothing pairs more beautifully with an authentic Mexican meal than fresh salsa. The Spanish term for "sauce," salsa most often refers to the familiar bright red salsa created with fresh tomatoes, Mexican seasoning, and served chunky or smooth. However, as each chef adds different herbs and ingredients, no two salsas are the same.
Proteins
While both Tex-Mex and authentic Mexican cuisine offer a variety of protein sources, including beans, pork, chicken, and beef, they often differ in preparation. When it comes to authentic Mexican foods, you'll often see pork and chicken utilized much more heavily than beef. Beef, particularly ground beef, is more often found in Tex-Mex versions of popular Mexican dishes. Meats are commonly marinated whole in a variety of different herbs and spices to create meat that is both tender and flavorful. Then, the meat is often sliced, chopped, or shredded before incorporated into the dish.
Citrus
It would be nearly impossible to find a Mexican restaurant that doesn't utilize limes or lemons—and even oranges. Citrus is a frequent ingredient in both meal preparation and popular beverages. Limes add zest and balance to Mexican entrees that tend to use bold flavors and spices, while other citrus fruits can be a fantastic way to subtly elevate a dish.
What About Cheese?
You may be surprised to learn that cheese is a fairly recent addition to Mexican cuisine. It is typical to see either shredded cheese or melted cheese on the bulk of Tex-Mex menus throughout the US. While you may find shredded yellow cheese in fast-food or chain Mexican restaurants, many Mexican restaurants tend to use Mexican cheeses like cotija, panela, queso fresco, and queso blanco. You may also see jack cheese, which is from America but pairs well with Mexican flavors.
Beauty in Colors
While it may not necessarily affect the taste, the appearance of the food you eat plays an influential role in your overall experience. One typical feature of authentic Mexican food is the bright, vibrant colors you can find in each dish. Of course, these are provided by a variety of fresh, flavorful ingredients. Not only do vegetables like red, yellow, and green peppers, as well as avocados and corn bring color, but they also bring exceptional nutritional value.
For those more familiar with Mexican fast-food options or chains, there is a common misconception that Mexican food isn't healthy. This couldn't be further from the truth. Genuine Mexican cuisine provides a filling, nutritious meal due to its use of rich proteins, vibrantly colored and nutrient-diverse vegetables, and fresh herbs. Together, these ingredients contribute to a well-balanced diet.
Bonus Tip: Authentic Mexican Street Food
A well-known aspect of authentic Mexican food is the tradition of street food. If you've never had an authentic street taco, you'll want to add it to your list as soon as possible. Street food is a staple in Mexican culture, and designed to be a quick, on-the-go option that is full of bold flavors and often sold in small, local markets.
The most popular street foods include the street taco, often created using chicken as the star protein. Chicken is a reliable, versatile source of protein that accounts for 60% of the meat that is consumed in Mexico. As such, it is a staple ingredient in many Mexican dishes and can be enjoyed in a variety of ways. One of the most popular preparations involves marinating, roasting, and shredding chicken.
Shredded chicken, or pulled chicken, is easy to create and makes a great filling option for tacos or burritos.
Shredding the chicken also allows it to soak up the natural juices as well as the spices and herbs used to marinate it during the cooking process. Pork is another popular option, but don't spend too much time looking for beef. When it comes to sticking to tradition and authenticity, beef is one ingredient that is rare to find in a quality street taco. Authentic street tacos are smaller than what you may find at a fast-food chain. They're usually about 6 inches in size and built on a soft corn tortilla. Tortillas often come double stacked to hold the contents in place.
Condiments are rare when it comes to great street tacos. The star flavors will come from the marinades and seasonings used when cooking the meats, as well as the fresh vegetables, herbs, and spices used to elevate the most simplistic of ingredients. For example, at many taco stands, you'll find that street tacos come with chopped onions, fresh cilantro, and a wedge of lime. At a brick-and-mortar location, you'll likely have a few more topping options.
Backyard Taco's Commitment to Authenticity
Backyard Taco is proud to provide our patrons with true, authentic, Mexican flavors. Our history and our success rely on our commitment to our heritage and traditions. After years of making family-loved and time-honored meals in the backyard, we (Ruben and Marisela) soon found ourselves sharing our food with not only our neighbors, but also those who heard rumors of the delicious, authentic food coming from our humble home grill. What started as a way to bring family and friends together turned into a business dedicated to doing the same—plus the ability to celebrate and share the culture and foods we love.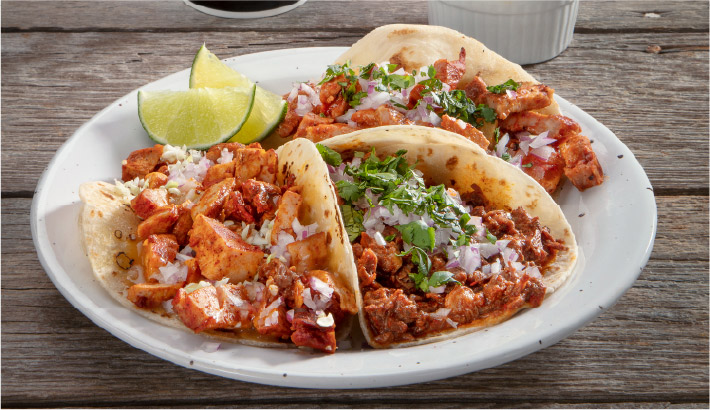 Now, we remain dedicated to creating authentic Mexican food in four locations in the Valley area. We stand behind the best quality ingredients to ensure an experience that is unlike any other. That's because we know authentic Mexican food can elevate simple ingredients to flavor levels that need to be experienced first-hand to believe.
Get Authentic Mexican Food at Your Nearest Backyard
While Tex-Mex is a great, delicious option in a pinch, it doesn't quite hit the same level as the genuine ingredients and cooking styles that make authentic Mexican food so amazing. Whether you are looking for a sit-down, filling meal, or street food you can enjoy on the go, visit one of our area locations to experience authenticity that matters.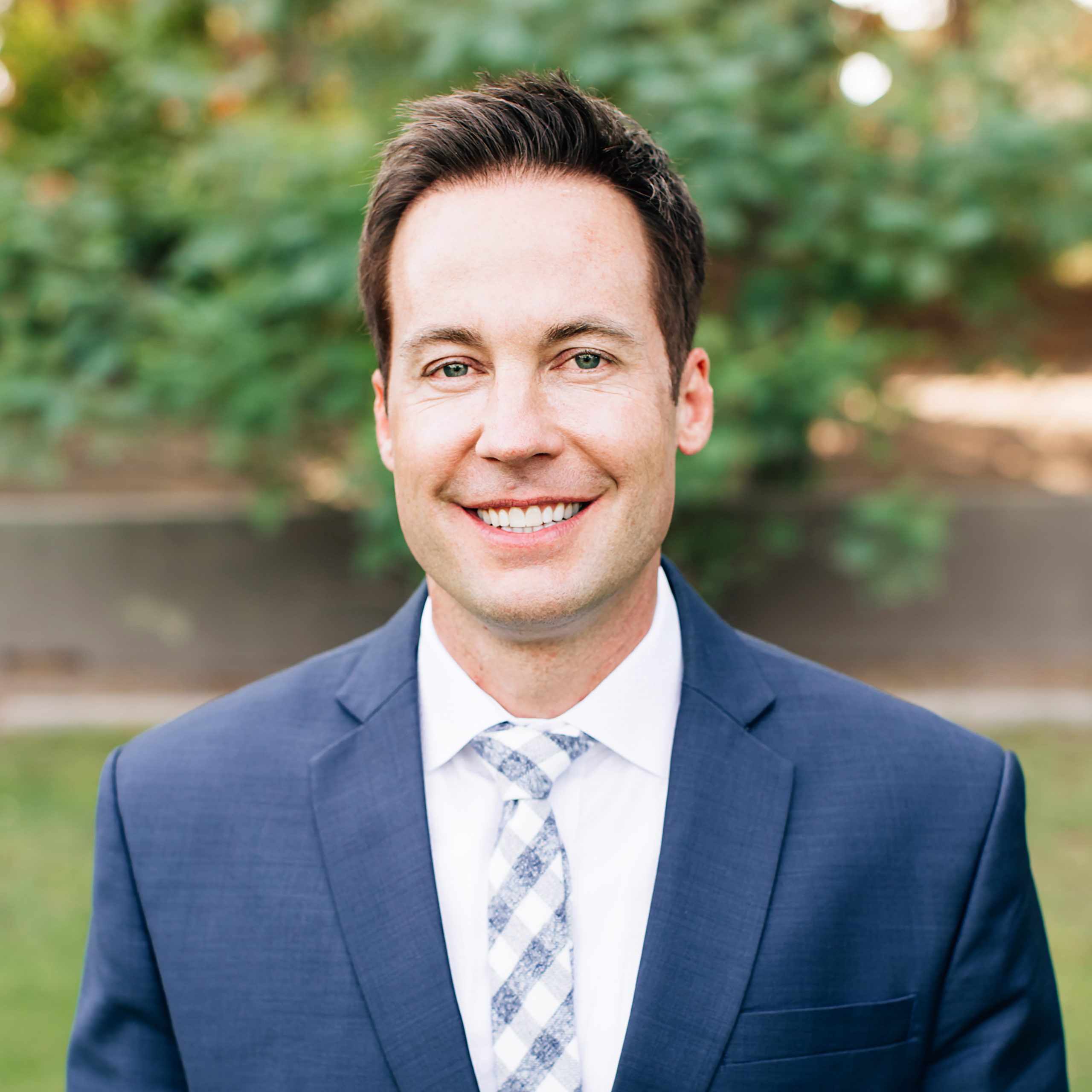 Dr. Tyler loves tacos! He is one of the owners of Backyard Taco, and can sometimes be found moonlighting there at night or on the weekends.
Dr. Tyler Robison is an alum of Mesa's Mountain View High School. He graduted from Brigham Young University before being accepted to the "Top Ten-nationally ranked" University of Louisville in Kentucky, where he earned his Doctorate in Dental Medicine and a Master's Degree in Oral Biology. He graduated with honors in the top ten percent of his class. Dr. Robison continued at the University of the Pacific in San Francisco, where he received a second master's degree in dental science and his orthodontic certification.
Dr. Tyler enjoys serving in his community. He is a provider for the Smile Back Foundation, which offers scholarships for free dental treatment to underprivileged East Valley students. He is also a Major in the U.S. Army Reserve and served during Operation Enduring Freedom in 2008.
Dr. Tyler Robison's favorite pastimes include spending time with his family on the lake, at the beach, or on the slopes. He is an avid and crazy snowboarder! He has three incredible sons and one sweet daughter: Caden, Jace, Crew, and Bliss.