From weekly Taco Tuesdays to a once-a-year fiesta, we love a good celebration at Backyard Taco. Among Mexico's biggest celebrations of the year is Mexican Independence Day on September 16th. Filled with parties, parades, fireworks, and more, one of the best parts of this Mexican celebration is the food. Not sure what to eat or how to celebrate Mexican Independence Day? We're here to help you make this year's party the best one yet.

Mexican Independence Day: Not Cinco de Mayo
You've probably heard of lots of famous Mexican holidays, like Dia de Los Muertos (Day of the Dead) and Cinco de Mayo (Fifth of May), which is commonly confused with Mexican Independence Day. While both Cinco de Mayo and Mexican Independence Day are Mexican holidays perfect for fun celebrations, they do not commemorate the same events.
On Cinco de Mayo, we remember the Battle of Puebla, fought on May 5th, 1862, in which General Ignacio Zaragoza led Mexican soldiers to victory over invading French forces. The holiday became well-known in the United States during the 1960s, when Chicano activists encouraged more Mexican Americans to celebrate their history. Eventually, the holiday was widely embraced by many cultures.
Although people in the United States often celebrate Cinco de Mayo with tasty Mexican food and big margaritas, Mexican celebrations are typically limited to Puebla and the surrounding area. On the other hand, people all throughout Mexico celebrate Mexican Independence Day.

What Does Mexican Independence Day Celebrate?
On Mexican Independence Day, we celebrate El Grito de Dolores, a cry for independence given by the Catholic priest Miguel Hidalgo y Costilla in the town of Dolores. You might hear people refer to the day as El Grito (the shout) for short.
For over three hundred years, Spanish colonizers had brutally oppressed people in Mexico, and Hidalgo was one of many natives who was fed up. On the night of September 15th, 1810, Hidalgo rang the bells of his church to call his parishioners to action and held up the Virgin of Guadalupe, the patron saint of Mexico. He armed the people who arrived at the church and urged his people to fight against the Spanish.
Hidalgo's revolution attempt was not a success that night, but it lit a spark among his people.
As a result, other leaders like José María Morelos and Agustín de Iturbide began to fight for the cause. The Grito de Dolores marked the beginning of the Mexican War of Independence against Spain, which lasted over ten years. Spain finally recognized Mexico as an independent country free to govern itself on August 21, 1821.

How Do Mexicans Celebrate Independence Day?
Mexican Independence Day is a public holiday in Mexico, which means most people have the day off work, and schools are closed. Celebrations for Mexican Independence Day start on the evening of September 15th, the night before the actual holiday. Every year the president of Mexico recites Hidalgo's famous speech, with passionate crowds around the country watching online and in person chanting Viva Mexico!
Mexican Music
That night and into the next day, people fill the streets with massive parties, traditional folk dancing, and mariachi music. Mariachi is a traditional Mexican genre of music known for its exuberant group performances and stringed instruments, which have become an important symbol of Mexican culture. From the streets of Mexico City to Mexican restaurants and cultural centers in America, you're sure to hear some mariachi music on Independence Day.

Dolores Celebrations
It's no surprise that people in the Mexican city of Dolores go all out when celebrating this holiday of all holidays. One of the most important traditions that take place there every year is the reenactment of what Miguel Hidalgo said and did back on September 15th, 1810. People in the town will gather at the site and watch as a reenactor remembers Hidalgo's famous words, and the crowd shouts just like his followers did then. Throughout the city, you'll hear cheers of excitement and greetings, along with fireworks, sparklers, and festive happenings all day long. You will likely see images of Our Lady of Guadalupe as well as memorials in her honor.
Celebrations in Mexico City
In the capital of Mexico, Mexico City, locals host a military parade on September 16th that travels to Hildaglo's memorial to honor his incredible impact. People who aren't in the parade often visit the memorial on this day, too, to remember what Hildago did and share the story with future generations. Even though schools are closed on Mexican Independence Day, many teachers spend days leading up to it teaching their students about the important history of the holiday and participating in activities that help them learn about the people and places involved.
Mexican Crafts
As a part of teaching others about the holiday, young kids and people of all ages enjoy making crafts and decorations. For example, people might make mini Mexican flags to hang both inside and outside of their houses. Many make traditional Mexican crafts like piñatas, paper sculptures stuffed full of little treasures which can be hit over and over again with a stick until the gifts scatter. Most piñatas you see on Mexican Independence Day will likely be in fun shapes and highlight the colors of the Mexican Flag.

Fireworks
Many cities in Mexico also do fireworks displays at night where crowds gather to gaze at their beauty and celebrate freedom. For example, in Mexico City, there is an enormous fireworks display over the National Palace. Other people light fireworks of their own in honor of Mexican independence.
Your Guide to Celebrating Mexican Independence Day Wherever You Live
You don't have to be in Mexico to enjoy Mexican Independence Day; Mexicans all over the world have celebrations, including here in the US. Learn more about how to celebrate no matter where you live.
What Do You Say to Someone on Mexican Independence Day?
Mexican Independence Day is a day that is all about community, solidarity, and celebrating freedom with the people you love.
When you see someone on the country's independence day, you can express your excitement by saying phrases like:
¡Viva la Independencia Nacional!
¡Viva México!
Happy Independence Day!
What Food Is Eaten on Mexican Independence Day?
We love to celebrate Mexican Independence Day with a feast and prepare a variety of delicious dishes to celebrate the holiday.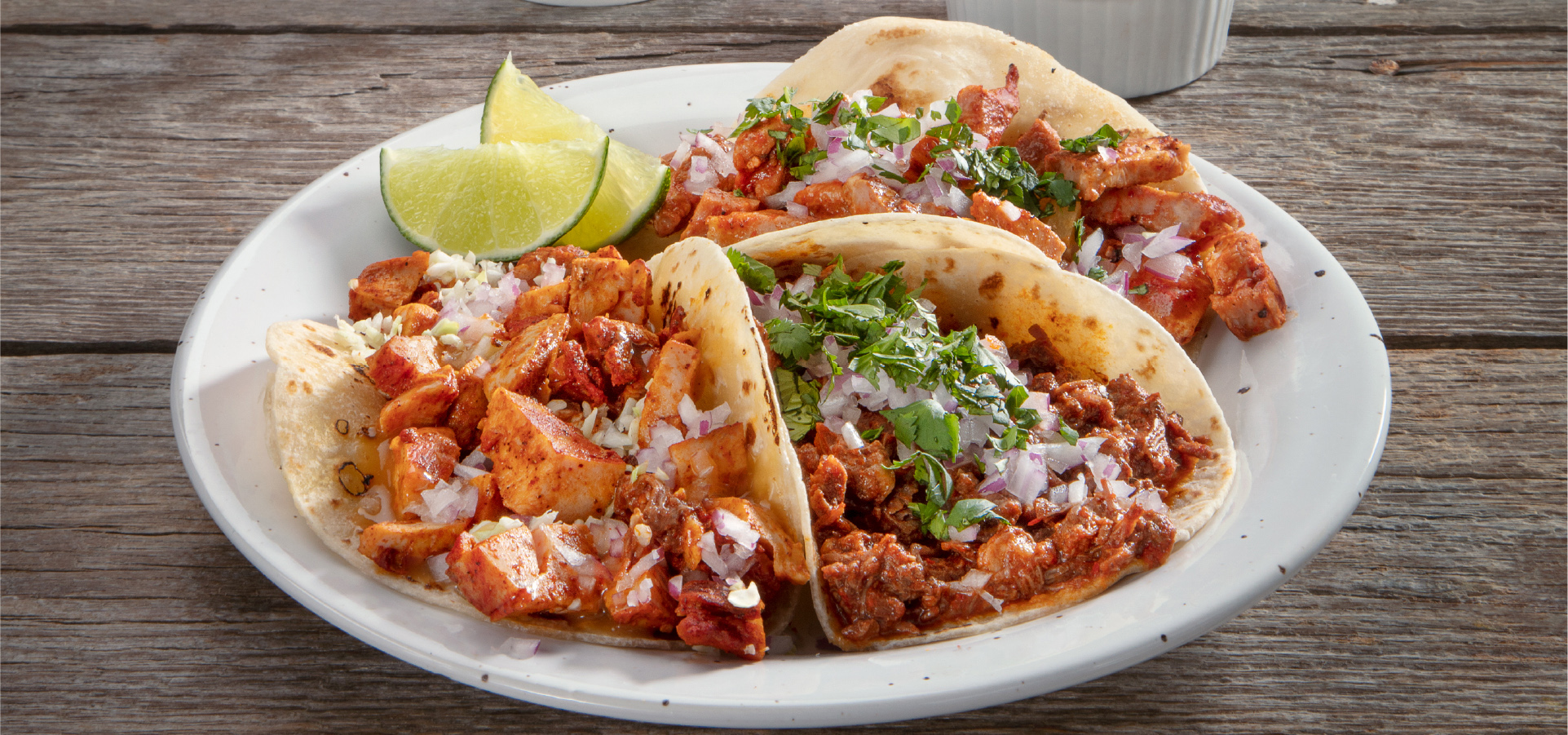 Some of the most common dishes people savor on Mexican Independence Day include:

Chiles en Nogada – One of the most popular dishes devoured on Mexican Independence Day is this dish that dates back to nuns in Pubela in the 1700s. It is made with Poblano peppers, a smooth walnut sauce, and garnished with pomegranate seeds, bringing the tricolors of the Mexican flag (green, white, and red) to life in a scrumptious seasonal dish.
Pozole – A traditional Mexican dish that dates back to the Aztecs, you can find pozole at almost any Mexican Independence Day celebration. It's a stew or soup made with meat (typically pork) and seasoned with a mouthwatering melody of spices, herbs, and often garnished with lettuce and onion.
Sopa Azteca – Another classic Aztec dish known and enjoyed on Mexican Independence Day is a chicken broth with tomatoes, pepper, onions, garlic, and often avocado and lime.
Chilaquiles Tricolor – Similar to the Chiles en Nogada bringing the colors of Mexico to your plate, the chilaquiles tricolor also brightens up your kitchen on Mexican Independence Day. Chilaquiles are a traditional Mexican dish you can make by quartering tortillas, sauteeing them with green and red salsa, and topping with queso fresco, radishes, cilantro, and shredded meat.
Tacos – A dish named for its connection to 18th-century Mexican silver mines, tacos are a staple in Mexican households and at independence celebrations too. We at Backyard Taco love creating authentic tacos, including birria, al Pastor, pollo, and carne asada.
Carne Asada – A heavenly staple of Mexican cuisine, you can also enjoy carne asada at a Mexican Independence Day celebration, a marinated skirt or flank steak that's been grilled and thinly sliced. If it's done right, carne asada has been bathed in juicy flavors like salt, pepper, cayenne, garlic, jalapeno, oregano, and lime juice and is usually served on a tortilla with other ingredients like avocado and salsa.
Tricolor Buñuelo – People love to get into the spirit of the holiday by making sweets in the colors of the Mexican flag too, and these will add a pop of color and spirit to your celebration! Buñuelos are a sweet traditional Mexican dessert made from deep-fried dough with a thin crispy texture that melts in the mouth, and for Independence Day, you can put a twist on the traditional recipe by adding red and green food coloring.
Churros (or Tricolor Churros) – Although they have their origins in Spain, many Mexicans love to put their spin on these sweet sticks of deep-fried dough with cinnamon and sugar. For an Independence Day twist, you can add food coloring to some of the dough, so you have a plate of red, white, and green churros to share with those you love.
What Should You Drink on Mexican Independence Day?
You have to have something to wash all that food down! There is no shortage of authentic Mexican drinks to make your Independence Day refreshing and fun.
While we feature a few of these delicious drinks, there are plenty of others to consider this Mexican Independence Day.

Jarritos and other Mexican Sodas – Jarritos is a famous Mexican soda brand that sells drinks in a rainbow of flavors like lime, mandarin, and tamarind. You'll find a refreshing option for all ages!
Aguas Frescas – This term is an umbrella term for a whole host of refreshing drinks made with water, sugar, and fresh ingredients. At Backyard Taco, you'll find sweet hibiscus Jamaica as well as the classic, citrusy limonada.
Horchata – This is a unique rice-based agua fresca, often served with vanilla and almonds, and it's perfect for a sweet-filled celebration day.
Michelada – A Michelada is a cold drink with a kick made of chili peppers, spices, sauces, lime juice, and beer.
Margaritas – We'd be remiss if we didn't mention this timeless tequila classic that can be served with many different flavors, on the rocks or frozen or with a salt rim.
Paloma – A Paloma is a fruity tequila-based cocktail with grapefruit and lime juice, perfect for a warm September day.
Tequila Sunrise – A sunset-colored drink, this fruity classic is made with orange juice and grenadine and goes great with a side of Independence Day fireworks.
Mexican Hot Chocolate – If it's a chilly September evening, you could brew up a mug of Mexican hot chocolate, a spin on the original with dark chocolate, milk, and spices like cinnamon.
So, How Can You Celebrate?
There are countless ways to get in on the fun of celebrating Mexican Independence Day, even if you're not in Mexico itself. Consider one – or all – of these celebration ideas:
Plan a potluck or order catering to create a fiesta filled with Mexican foods.
Watch a firework show light up the night – if you can't find a fireworks show near you, shoot off some of your own firecrackers!
Make Mexican Independence Day-themed cocktails with friends.
Decorate your house with the colors of the Mexican flag, patriotic decorations, and Our Lady of Guadalupe.
Make tricolor sweets like tricolor Buñuelos and popcorn, and have a patriotic dessert display.
Join in with traditional folk dancing; you'll find lots of great tutorials on YouTube.
Listen to a mariachi performance, or consider hiring a group to perform at your party.
Watch or march in a parade.
Learn about the history of the day by watching a documentary.
Teach young people in your life about the story of Hildago.
Make Mexican crafts like piñatas and tricolor decorations.
By combining a few of the ideas above, you'll have a true Mexican Independence-themed fiesta in the making, and we'd love to help you make sure you have all the authentic dishes you need to make the day complete.
Contact Backyard Taco for All Your Fiesta Needs
Whether you're throwing a huge fiesta or a small get-together, Backyard Taco has the
authentic Mexican food
you need to make this Mexican Independence Day great. We offer delivery, pickup, and
catering
, so there is no shortage of ways to bring the flavors of Mexico to your celebration.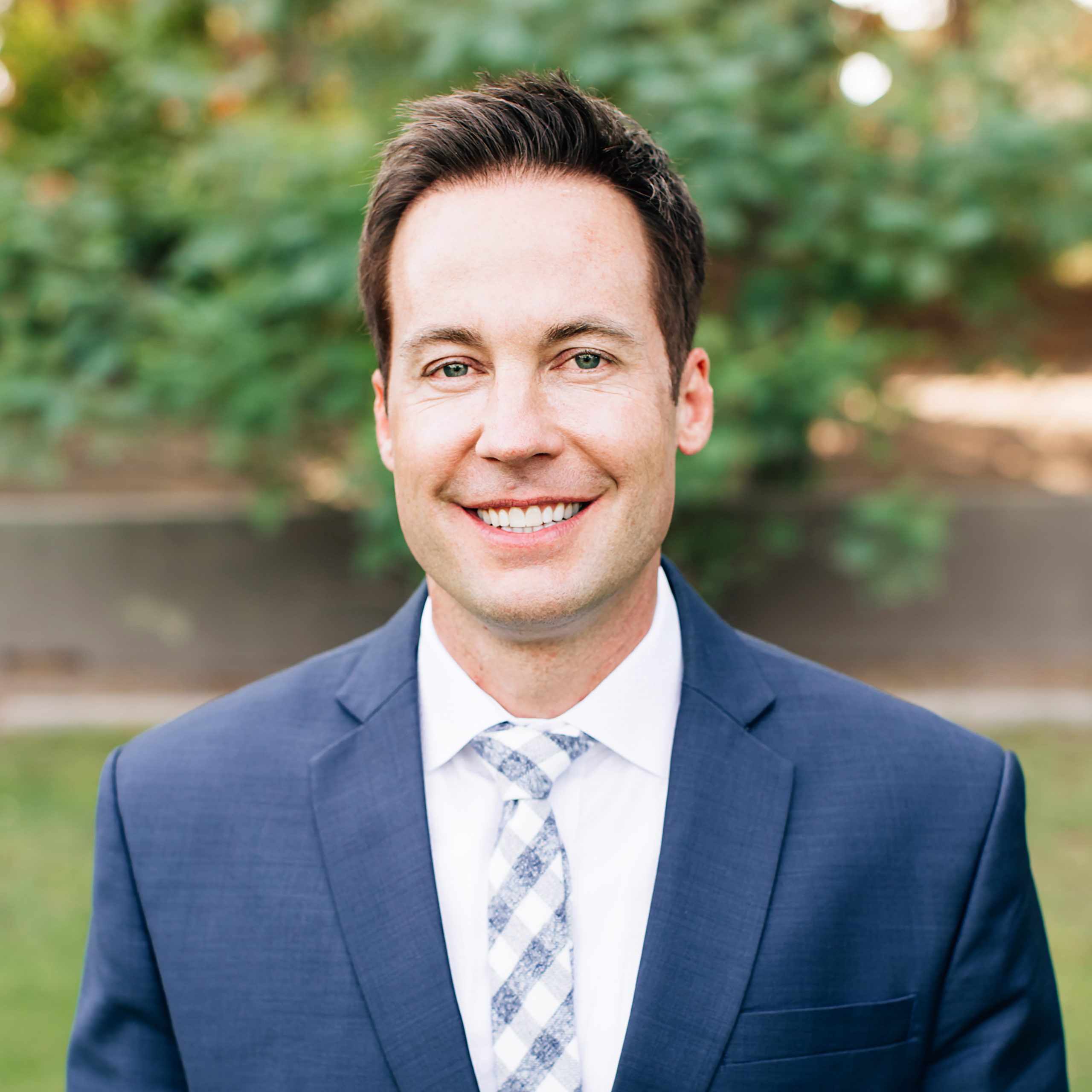 Dr. Tyler loves tacos! He is one of the owners of Backyard Taco, and can sometimes be found moonlighting there at night or on the weekends.
Dr. Tyler Robison is an alum of Mesa's Mountain View High School. He graduted from Brigham Young University before being accepted to the "Top Ten-nationally ranked" University of Louisville in Kentucky, where he earned his Doctorate in Dental Medicine and a Master's Degree in Oral Biology. He graduated with honors in the top ten percent of his class. Dr. Robison continued at the University of the Pacific in San Francisco, where he received a second master's degree in dental science and his orthodontic certification.
Dr. Tyler enjoys serving in his community. He is a provider for the Smile Back Foundation, which offers scholarships for free dental treatment to underprivileged East Valley students. He is also a Major in the U.S. Army Reserve and served during Operation Enduring Freedom in 2008.
Dr. Tyler Robison's favorite pastimes include spending time with his family on the lake, at the beach, or on the slopes. He is an avid and crazy snowboarder! He has three incredible sons and one sweet daughter: Caden, Jace, Crew, and Bliss.