The bueno bowl continues to be the perfect option for those who want to enjoy authentic Mexican ingredients while keeping their options healthier—and you can do it by avoiding the crispy-fried shells and tortillas that are a common staple in other popular menu items.
What Is a Bueno Bowl?
A Bueno Bowl is more commonly referred to as a burrito bowl. This delicious culinary staple is essentially a deconstruction of a burrito, created by removing the outer shell and packing the high-quality ingredients inside into a large bowl. The end result is a healthy, filling alternative that doesn't shy away from delivering amazing flavor.
The best part? There are several different filling options to choose from, allowing you to create the perfect lunch or dinner that will leave you feeling full for hours. Whether you call it a Bueno Bowl or simply a burrito bowl, you can choose from several delectable meat and topping options.
Backyard Taco Bueno Bowl Options
A fresh list of ingredients shows that you can enjoy an amazing, authentic Mexican dish that is packed with protein, but low on fat and carbs. The bueno bowl is the perfect meal option for those who want to feel full, but not stuffed. You'll love the energy the nutritious ingredients provide, as well as how full you'll feel for hours to come.
Our ordering options include:

Steak/Carne Asada — comes with whole pinto beans, diced red onions, diced cabbage, pico de gallo, Guacamole, and red tomato sauce
Chicken/Pollo — comes with whole pinto beans, diced red onions, and cilantro
Birria — comes with diced red onions, cilantro, and whole pinto beans
Al Pastor — comes with whole pinto beans, diced red onions, and cilantro
Vegetarian — comes with diced cabbage, diced red onion, whole pinto beans, guacamole, pico de gallo, and red tomato sauce
Carne Asada
Carne asada is a mouthwatering Mexican entrée staple. The term stands for grilled meat, usually skirt or flank steak that is cooked in a blend of unique spices and marinades. Marinade and spice ingredients include jalapeno, garlic, cilantro, salt, pepper, cumin, and so much more. Carne asada is grilled, then served thinly sliced so it's supremely tender and juicy. Carne asada Bueno Bowls are packed with protein to leave you feeling full and satisfied.
Pollo/Chicken
Chicken has long been a staple in Mexican farm culture, as chickens offer the dual benefits of both meat and egg production. Chickens are easy to maintain and care for, making them a reliable source of food. This growth in popularity helped chicken quickly find its way into many of the most popular Mexican dishes available. Perfectly seasoned grilled chicken is an excellent source of protein and continues to be one of the most popular Bueno Bowl options.
Birria
In recent years, birria has been exploding in popularity across the United States, but its origins began centuries ago in Jalisco, Mexico. This protein option is usually prepared using goat or beef. The meat is stewed slowly in a bath of chilies and spices that create a broth (consomé) with a deep red hue. This method of preparation leaves the meat tender and juicy, and birria items are often served with a side of consomé for dipping.
Al Pastor
Al pastor meats serve as a popular dish and protein option in Central Mexico. The meat is typically pork-based and marinated with a variety of diced chilies, spices, and pineapple. The meat is slowly turned on a vertical rotisserie, known as the trompo, and cooked with a gas flame. Al pastor meat is served thinly sliced and is a huge hit as one of our Bueno Bowl options.
Whole Pinto Beans
Whether you are looking for a vegetarian option or simply want to add amazing flavor and texture to your Bueno Bowl, pinto beans are an excellent choice. Beans are an excellent source of plant-based protein and fiber, and they are a common ingredient in Mexican cuisine used on a daily basis. Beans serve as a base for a variety of meals and can be enjoyed ground or mashed, processed into paste, or served whole with rice. Beans and rice have been a staple component in dishes around the world for centuries, and they continue to be revered in our Bueno Bowls today.
Diced Cabbage and Red Onions
Cabbage is a staple in many Mexican dishes, including soups, stews, salads, and our very own Bueno Bowls. In fact, cabbage is one of the most versatile super vegetables out there. Cabbage adds both flavor and nutrition to any dish, is extremely low in fat, and has a high level of vitamin C. Cabbage is a good source of both calcium and iron as well. When mixed with cabbage, onions are another great staple of Mexican cuisine that adds to the overall flavor and aroma of the dish.
Guacamole
If you haven't enjoyed the blessing that is having guacamole with your favorite Mexican meal, you are truly missing out. Guacamole is an extremely popular condiment that is practically its own food group, making its way across numerous cuisines and recipes. It is made with a base of mashed, raw avocado and mixed with other bold ingredients such as onions, tomatoes, cilantro, jalapenos, lime juice, garlic, and salt. Guacamole is fairly healthy due to the numerous health benefits that avocados provide—avocado may help improve heart health, the appearance of skin and hair, and can be a component of a healthy weight-loss plan.
Pico de Gallo
Pico de gallo is a famous Mexican sauce (salsa) that is perfect for any social gathering or enjoyed with a great meal. It works as a wonderful side for scooping or as a complementary addition to quesadillas, burritos, tacos, or the Bueno Bowl. Pico de gallo literally translates to "beak of the rooster."
Some believe that this refers to how pico de gallo was eaten in the past, by pinching it between your thumb and fingers. Unlike typical salsas you can find on the shelf, pico de gallo contains much less liquid and maintains that slightly crunchy, fresh vegetable feel. Recipes can vary when it comes to the creation of this amazing salsa, but typical ingredients include diced tomatoes, diced onions, cilantro, diced jalapenos, lime juice, and various seasonings.
Red Tomato Sauce
When it comes to sauces, authentic Mexican cuisine is full of rich, bold flavors. You'll often encounter tomato-based sauces that tend to be lighter and more herbal, as well as cream-based sauces that are richer and heavier. Red tomato sauce compliments the other elements in the Bueno Bowl, helping you create a dish that is filling but doesn't weigh you down.
What Makes a Bueno Bowl Different From a Taco Salad?
A Bueno Bowl may share some common ingredients with a taco salad, but the two also have distinct differences. The history of the Bueno Bowl ties back into the history of the burrito—as one might expect of a dish also known as a burrito bowl. Burritos originated in Northern Mexico, likely because wheat isn't grown in Southern Mexico. To this day, no one knows for certain how the burrito got its name, but a popular theory is that a wise vendor once sold burritos while riding atop his trusty burro. Perhaps fittingly, burrito means little donkey. Burritos were first referenced in the US on a menu in San Francisco in the 1900s.
To this day, burritos continue to be a popular food item in America—even more popular in the U.S. than in Mexico. Unlike the burrito, however, taco salads don't necessarily have any roots in authentic Mexican cuisine. Taco salad is a famous Tex-Mex dish, meaning that it was created through a mixture of various elements from different cuisines. While the individual components hearken back to the Mexican ingredients involved, the salad aspect of the dish is concretely American.
When it comes to the ingredients, the burrito bowl typically includes all the ingredients that are found in a traditional burrito, including meat, cheese, beans, vegetables, and sauces. The only real difference between the bowl and an actual burrito is the lack of a tortilla. On the other hand, taco salads typically consist of meat and cheese arranged on top of lettuce within a deep-fried wheat tortilla and topped with a variety of other components like sour cream, guacamole, and salsa.
There is a misconception that a taco salad is implicitly a healthier alternative to other food items, including the Bueno Bowl. When consumers hear the word salad, they often assume something green and healthy. However, it is important to be mindful of the other ingredients that can quickly add up calories. While a taco salad does contain the relatively healthy lettuce, the sauces used tend to be Americanized, and ranch dressing can quickly add up in calorie counts. Diners must also consider the additional calories provided by the deep-fried tortilla bowl often used in the construction of a taco salad. In most instances, a Bueno Bowl is a much healthier option than a taco salad or even a burrito. Bueno Bowls are a good source of protein and often contain less fat. Ultimately, it often depends on your own choices when it comes to meat, veggies, and additional sauces.
Why Are Bueno Bowls Good for a Healthier Lifestyle?
Bueno Bowls are an excellent option for those maintaining a healthier lifestyle who still want to enjoy a meal packed with amazing flavors and ingredients. Trying to lose weight while eating foods you enjoy can be challenging. There is often a false assumption that you must give up some of your favorite foods, including Mexican cuisine. However, many people don't realize that authentic Mexican menus offer a wide range of healthy options, even for the carb-conscious consumer. Mexican cuisine can be an excellent source of healthy food options that leave you feeling full while maintaining a low-calorie diet.
When it comes to finding great meals that support weight loss, you need to find food that keeps you full, provides adequate nutrition, and tastes amazing. Bueno Bowls accomplish all these goals and then some. Healthier lifestyles benefit from protein, veggies, and starchy carbs, which are all key ingredients of the Bueno Bowl. Here's how to do it.
Protein
Any healthy diet plan relies on proteins to help aid healthy weight loss. Protein helps to maintain and build muscle, making it ideal for your metabolism and endurance. Protein also helps to keep a person feeling fuller for longer. Beans are an amazing source of veggie-based protein and are often a key ingredient in many Mexican entries. Beans are also an excellent source of fiber. Whether you choose lean meats or beans, your caloric intake will vary depending on your protein choice and the method of preparation, such as grilled versus fried.
Vegetables
You can never have enough vegetables when trying to maintain a healthy lifestyle. Veggies are amazing, low-energy, high-volume food. A high-veggie diet with the right protein sources can help you lose weight while feeling full and enjoying your meal.
Starchy Carbs
Cutting carbs can help improve your rate of weight loss, but they are still a necessary element to a healthy diet. Understanding portions is another key to carb intake. You can still enjoy carbs in moderation—you just want to be able to maintain your caloric deficit. A Bueno Bowl is an excellent option because it cuts out the carbs of a tortilla, but still maintains the healthy benefits of rice to help fuel performance.
Feeling Full Is Key
Changing your eating habits can feel like a challenge. You need to be able to enjoy your meal, but you have to be mindful of your choices. Menu options like the Bueno Bowl provide a meal that is high in protein, fiber, and dense vegetables, leaving you satisfied instead of peckish an hour later. This allows the customers at Backyard Taco to enjoy authentic Mexican cuisine while maintaining a healthier lifestyle.
Visit Backyard Taco Today
If you haven't tried our Bueno Bowl yet, you are missing out. The delicious, nutritious Bueno Bowl is packed with amazing protein, fiber, carb, and veggie options your body needs to perform its best throughout the day. Backyard Taco uses only the freshest ingredients, from the marinades we use to cook our meats to the herbs and spices that pack our guacamole and pico de gallo full of flavor.
Visit our menu to explore your options. And, stop-in one of our Valley locations today!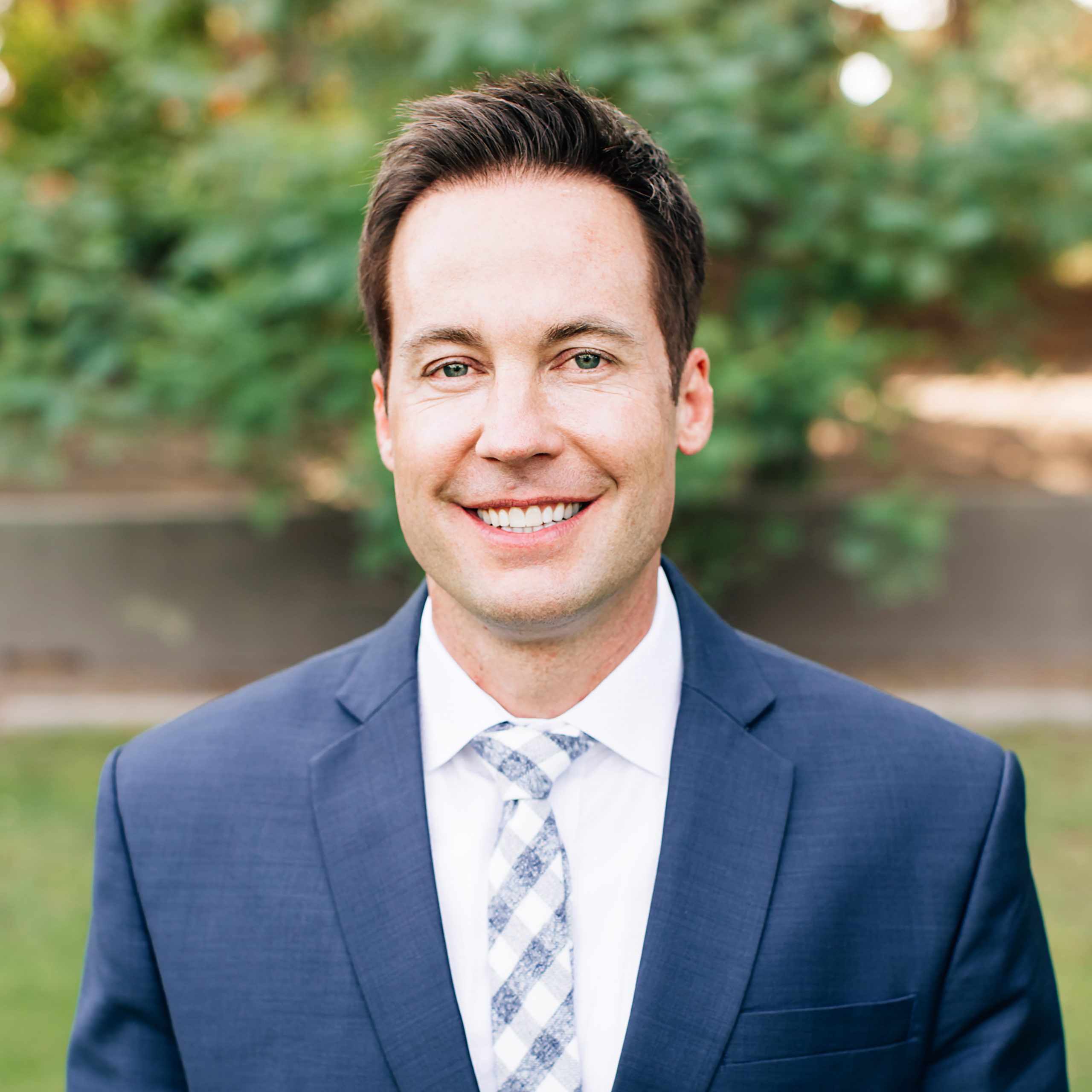 Dr. Tyler loves tacos! He is one of the owners of Backyard Taco, and can sometimes be found moonlighting there at night or on the weekends.
Dr. Tyler Robison is an alum of Mesa's Mountain View High School. He graduted from Brigham Young University before being accepted to the "Top Ten-nationally ranked" University of Louisville in Kentucky, where he earned his Doctorate in Dental Medicine and a Master's Degree in Oral Biology. He graduated with honors in the top ten percent of his class. Dr. Robison continued at the University of the Pacific in San Francisco, where he received a second master's degree in dental science and his orthodontic certification.
Dr. Tyler enjoys serving in his community. He is a provider for the Smile Back Foundation, which offers scholarships for free dental treatment to underprivileged East Valley students. He is also a Major in the U.S. Army Reserve and served during Operation Enduring Freedom in 2008.
Dr. Tyler Robison's favorite pastimes include spending time with his family on the lake, at the beach, or on the slopes. He is an avid and crazy snowboarder! He has three incredible sons and one sweet daughter: Caden, Jace, Crew, and Bliss.