If there's anything that most of us can agree on when it comes to food, it's that there's a burrito out there for everyone. Not only is this classic Mexican dish delicious, but it's also easy to customize and make your own. So it's safe to say that the burrito is worthy of celebration.
Speaking of which, did you know that there's a National Burrito Day? In April of every year, we have the chance to indulge in some tasty burritos and expand our knowledge about the history of this popular dish. Like many other Mexican cuisines, the burrito has a fascinating (and mysterious) history. And if you're a burrito fan (much like we are), then there's no better day to discover where this meaty, filling dish actually came from. But, of course, while we're on the topic of history (and burritos), you may also want to learn more about the holiday itself.
When Is National Burrito Day?
To help you celebrate National Burrito Day with us, here's the rundown on one of our favorite holidays. National Burrito Day is celebrated each year on the first Thursday in April. This means that in 2022, the holiday will be on April 7th.
What Is National Burrito Day?
As the name would imply, National Burrito Day is held every year to celebrate the burrito. This is one of the most well-known and well-loved Mexican dishes for a reason, after all.
We celebrate National Burrito Day to bring attention to burritos and where they came from. In the 1930s, burritos first started to make appearances on restaurant menus in the United States. However, the first American restaurant to offer burritos to its patrons was the El Cholo Spanish Café, located in Los Angeles, California.
After their first appearance, burritos continued to grow in popularity, eventually becoming one of America's most beloved items of Mexican cuisine. At the start, you could only find burritos at restaurants in the Southwest. However, this would soon change as more eateries across the country began to add all kinds of burritos to their own menus. Not only that, but the variety of burritos expanded, as well. No matter the kinds of flavors, meats, or spices you tend to prefer, it became increasingly likely that there was a perfect burrito out there for you.
The burrito didn't stay exclusive to restaurant dishes, of course. Around 30 years after its debut at the El Cholo Spanish Café, in 1964, the first frozen burrito was stocked on the shelves of American supermarkets. A bit later on, seeing as consumers decided they'd like to enjoy burritos at every time of day, the now-famous breakfast burrito was invented. The first breakfast burrito was introduced to stores in 1975. Soon enough, this portable breakfast food was being sold in grocery stores and restaurants across the United States, much like its original counterpart.
Considering the American burrito originated in California, it's not surprising that this is still the state where most of the country's burritos are ordered. But no matter where you are in the United States, you can probably find a delicious burrito without putting in much effort at all.
Fun Facts About National Burrito Day
Now that National Burrito Day is here again, it's the best time to learn and share some of the top fun facts about burritos. Plus, these facts give you an even clearer sense of why we celebrate this holiday in the first place—the burrito is a fascinating dish with a unique history and culture behind it.
Little Donkey
In Spanish, the word "burrito" translates to little donkey. Sure, this may seem unrelated on the surface, but there's a pretty direct connection. The burrito's traditional shape resembles the bedrolls and packs that donkeys sometimes carry on their backs.
Mexican Burritos Are Different Than USA Burritos
Whether you're in the United States or Mexico, it's possible to get your hands on a burrito. However, burritos in America and their country of origin have some distinct differences. For example, if you pick up a burrito in Mexico, you'll probably notice that it's much thinner and smaller compared to what you'll usually receive over the border.
Also, Mexican burritos are often filled with just one or two ingredients. In the United States, many burritos are stuffed full of a wide variety of ingredients, rather than just a couple.
Each One Is Unique
People can choose from a wide range of popular burritos—in fact, considering how innovative modern-day burrito makers can be, the options can seem practically endless. But if you're looking to try out some of the biggest names in the world of burritos, try picking up a California burrito (the standard variety), a wet burrito (a burrito that's been doused in cheese and sauce), or even a mission burrito (an enormous burrito that's typically wrapped in tin foil to help keep it together).
Burritos Are an Ancient Food
The origins of the burritos are mysterious. It's believed that the earliest dish to resemble a modern burrito was concocted in 10,000 BC. In Mesoamerican history, it was common to wrap foods in corn tortillas. Some people believe that our current iteration of the burrito was developed in the 1910s by a man named Juan Méndez, a street vendor in Chihuahua, Mexico. However, there are several conflicting stories, and the burrito's true creator has yet to be proven.
How to Celebrate National Burrito Day
Now that you're more familiar with the burrito and its history, you're ready to get your National Burrito Day celebrations in order. It isn't hard to figure out how you'd like to enjoy the holiday, to be fair: All you need to do is pick up a burrito (or make one yourself) and dig in.
Eat at a Restaurant
Still, it's worth noting that many Mexican restaurants across the nation offer special deals on this holiday. You can drop by your favorite burrito place today to see if they're offering any deals or specials. If you're looking to get a fantastic deal on a top-tier burrito, then this is the perfect day to do it.
Stay Home and Make Your Own Burritos
If you'd rather celebrate National Burrito Day without leaving the comfort of your home, then that works, too. Even if you've never made a burrito from scratch before, today is a great time to give it a try. Fortunately, as long as you have access to the internet, it's simple to find a burrito recipe that fits your tastes (and cooking abilities).
Come to Backyard Taco
But if you're located in the Chandler, Arizona, area, why not drop by Backyard Taco to pick up your celebratory meal? We offer a selection of traditional burritos for you to choose from, including carne asada (steak), pollo (chicken), al pastor, and birria burritos. And if you're not a fan of meat, we even serve bean and cheese burritos.
What Varieties of Burritos Are There?
To get you started this National Burrito Day, we'd like to give you a brief overview of some of the most popular burritos out there—a few of which we've acknowledged above.
At its core, the idea of a burrito can seem simple: You're probably envisioning a mixture of meats, cheeses, and beans rolled up into a tortilla. Although this is delicious, it doesn't entirely cover what you can expect from a modern burrito.
Options Depend on Where You Are
Of course, the specific options you have depends on the region you're located in, as well as the specific restaurant you're stopping by. Many locations like to get creative with the kinds of burritos they offer. For instance, this could include burritos filled with fried fish or even french fries. The options are endless, and there is a burrito out there for everyone—even if your tastes are on the more adventurous side.
Mexican Burritos Are Basic
A classic Mexican burrito tends to be smaller and thinner. At their bulkiest, you can expect one of these burritos to contain just three ingredients—and that's being generous. This usually includes some combination of meat, refried beans, or potatoes. If you believe that simple is better, then a traditional Mexican burrito is the way to go.
Mission Style Is Full of Variety
Mission-style burritos, also known as Mexican-American burritos, originated in San Francisco. These burritos tend to contain a wide variety of ingredients, including rice, meat, beans, lettuce, sour cream, and tomato. So if you'd prefer a pretty enormous dish, indulge in a mission-style burrito this National Burrito Day.
And Don't Forget Wet Burritos
Wet burritos are covered in wet ingredients and cheeses, although the specifics can vary from restaurant to restaurant. One common add-on for wet burritos is red chili sauce. Alternatively, if you'd prefer to keep your meal hand-held, try ordering a California-style burrito instead. It's a go-to classic that never gets old.
What's the Hashtag for National Burrito Day?
If you're looking to spread the burrito love this April 7th, you can always take to social media to post a pic or two of your meal. All you need to do is tag Backyard Taco and use the hashtag #nationalburritoday. We look forward to celebrating with all of you.
Celebrate National Burrito Day With Backyard Taco
At Backyard Taco, we always look forward to National Burrito Day—burritos are one of our favorite dishes to serve and enjoy, and we love to see the smiles it brings to our customers' faces. We welcome you to drop by Backyard Taco on April 7th, 2022! To get started, check out our menu to see our full selection of burritos. Come on in or make a pickup order online.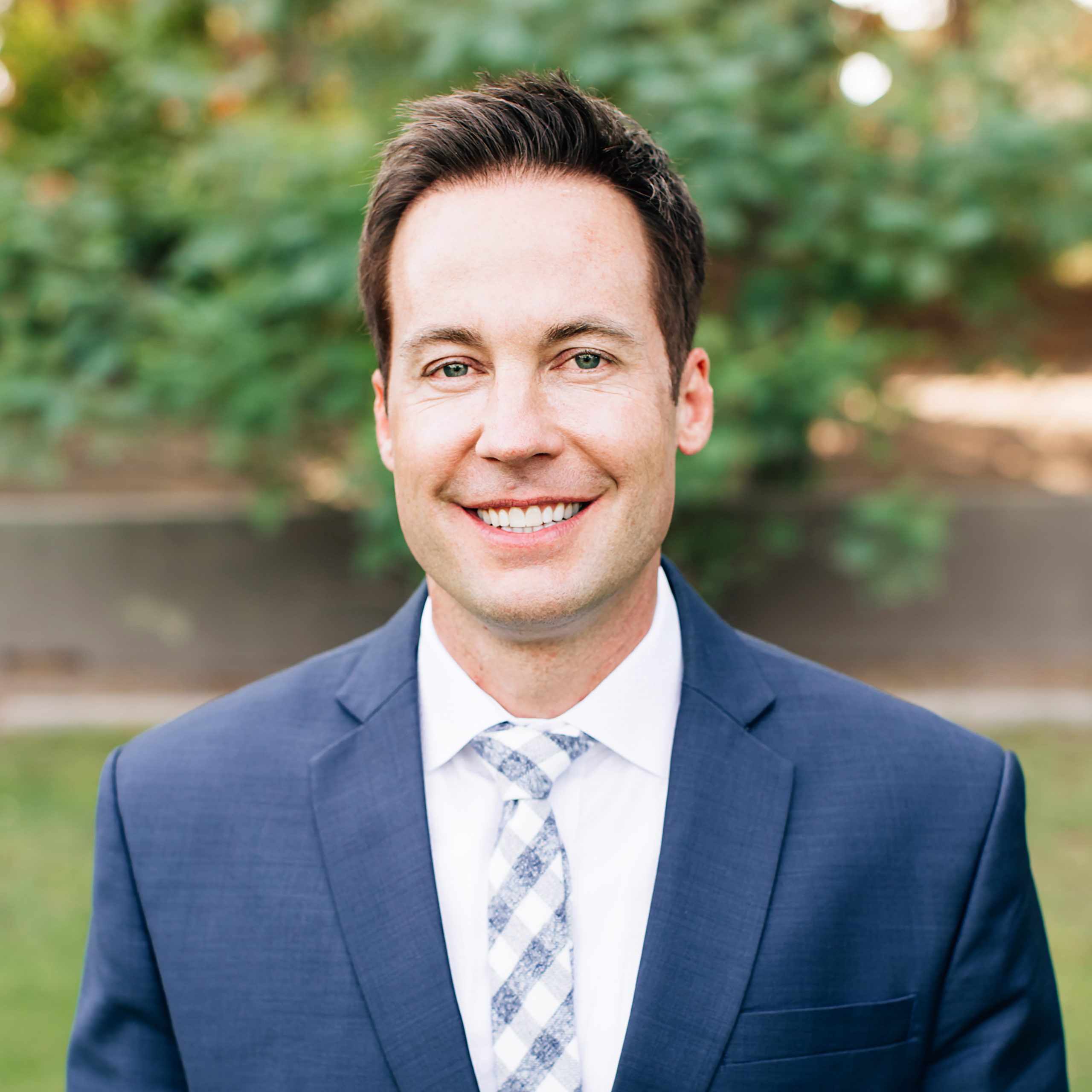 Dr. Tyler loves tacos! He is one of the owners of Backyard Taco, and can sometimes be found moonlighting there at night or on the weekends.
Dr. Tyler Robison is an alum of Mesa's Mountain View High School. He graduted from Brigham Young University before being accepted to the "Top Ten-nationally ranked" University of Louisville in Kentucky, where he earned his Doctorate in Dental Medicine and a Master's Degree in Oral Biology. He graduated with honors in the top ten percent of his class. Dr. Robison continued at the University of the Pacific in San Francisco, where he received a second master's degree in dental science and his orthodontic certification.
Dr. Tyler enjoys serving in his community. He is a provider for the Smile Back Foundation, which offers scholarships for free dental treatment to underprivileged East Valley students. He is also a Major in the U.S. Army Reserve and served during Operation Enduring Freedom in 2008.
Dr. Tyler Robison's favorite pastimes include spending time with his family on the lake, at the beach, or on the slopes. He is an avid and crazy snowboarder! He has three incredible sons and one sweet daughter: Caden, Jace, Crew, and Bliss.