Some traditional Mexican dishes can be high in calories if they include things like refried beans, tortillas, or queso. The chips that come with most meals at a Mexican restaurant are delicious, but they pack a hefty punch of calories and fat because they are fried. Some refreshing traditional Mexican drinks, like agua fresca or Mexican sodas, are often full of sugar. While these ingredients taste great and are often staples in Mexican cuisine, they can be heavy and keep you from being as healthy as possible.
Whether you are eating authentic Mexican dishes or trying out some of the more Americanized versions, it can be difficult to know what foods will satisfy your tastebuds and help keep you healthy. Is it possible to strike a balance between eating healthy and enjoying your favorite Mexican dishes?
Healthy Mexican Cuisine Options
Our simple, authentic style of cooking also ensures we offer some great, healthy Mexican food options. We started with a vision of sharing the food we love with our neighbors. That vision has grown over the years to now include several restaurants where we can share authentic Mexican dishes with our larger community. If you are being health conscious but you still want to enjoy some traditional Mexican food, here are four ways that you can be healthy while savoring some incredible food from Backyard Taco.
Start With Salsa Instead of Beans
For many people, chips and refried beans are their go-to starter when they are enjoying Mexican food. It is delicious and filling, especially when the beans are prepared using traditional methods and ingredients. Unlike the protein-packed black beans or pinto beans that are common in many lower calorie Mexican dishes, though, refried beans have additional ingredients that make them a less healthy choice. While starting a traditional Mexican meal with beans is certainly delicious, the beans are often cooked with oils or butter and may be high in fat and calories.
If you want to start your meal off in a way that is just as healthy as it is delicious, try some chips and salsa. There are often several different types of salsa available when you are eating at a Mexican restaurant, so you are sure to find something you love. These dips are made with vegetables, like tomatoes and onions, so they're healthier for you and provide nutrients your body needs.
Mix up Your Protein
There are seemingly endless options when you are choosing your entree at a Mexican restaurant. You can go simple with delicious tacos or get a stuffed quesadilla to fuel you all day. Each of the incredible entrees also has plenty of options when it comes to the protein that is the central focus of your meal. If you are looking for lower calorie Mexican dishes, consider switching out the red meat for something a bit lighter.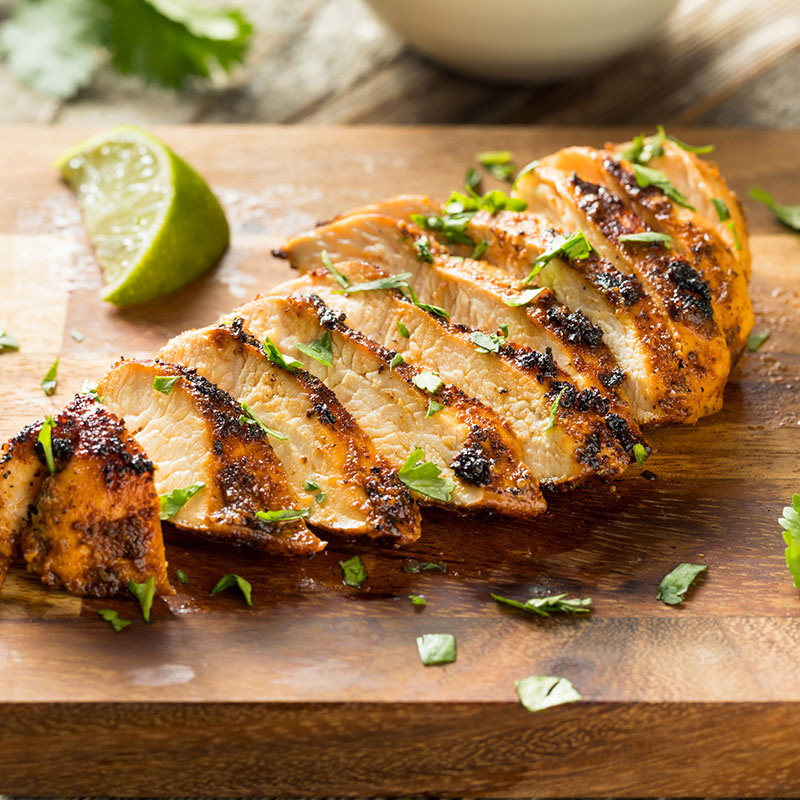 Chicken, or pollo, is a great option when you're building your favorite tacos or chowing down on a delicious Vampiro grilled tostada. Chicken is a staple of many traditional Mexican dishes, and it is sure to please. Our chicken is seasoned with a blend of spices and then grilled to perfection. It is a great addition to any entree at Backyard Taco. You get all of the great, traditional Mexican flavors that you love without the extra fat and calories of red meat.
If you want something a bit heavier, but still want to avoid too much red meat, consider al pastor. This tasty, slow-cooked pork shoulder is tender and flavorful. We cook our al pastor rotisserie style after it has been marinated with an authentic blend of pineapple, spices, and chiles. It is sliced thin to serve and is guaranteed to make your favorite traditional Mexican dish even more delicious.
Go for a Bowl
If you are in the mood for Mexican food that is fresh and tasty, but you want something a bit lighter, consider a bowl. These entrees typically include everything you would find in a burrito, including delectable meats and fresh veggies, but they are not wrapped up in a tortilla. Burrito bowls are a great way to enjoy the traditional Mexican ingredients you love without the extra calories from the common staples of tortillas and other fried foods.
These yummy entrees are packed full of fresh veggies and protein to fuel you through the day. You will get all of the great flavors of a burrito, along with all of the nutrients and protein you need, in a much lighter entree. This is a great lower calorie Mexican dish that can give you the best of both worlds!
Our Bueno Bowls are great for folks looking to lower their calorie intake.
The ingredients are simple and fresh, so you know you're getting the best. Each Bueno Bowl includes whole pinto beans, red onion, diced cabbage, pico de gallo, and tomato sauce. These are traditional toppings that add great depth and variety to your bowl without taking anything away from the incredible flavor of your meat.
Our Bueno Bowls can be made with any of our meat options. There are four types of meat that you can choose from for your bowl. Each one is cooked to perfection using authentic methods. For your protein, you can choose steak or carne asada, chicken or pollo, al pastor, and birria. We also have a wonderful vegetarian option, which is just the base vegetables, if you want to go extra light. Choosing your protein and your veggies ensures each Bueno Bowl bowl has everything you want!
Make it Authentic
One of the best ways to guarantee that you are eating healthy Mexican food is to find the most authentic options. Many traditional Mexican dishes use simple ingredients that are fresh and not processed, which means they have less fat content or carbs and are healthier for you. At Backyard Taco, we are committed to bringing that traditional, authentic Mexican food to our community.
A big part of our mission is keeping our food as simple as possible. Rather than loading our tacos or gorditas down with cheese and heavy sour cream, as many Americanized Mexican dishes would, we stick to light and fresh toppings.
While we pride ourselves on the freshest ingredients for our toppings and salsas, there are other important aspects of great authentic food. One key part of our authentic Mexican flavor – meat.
Each protein option that we offer is made from high-quality ingredients and cooked using traditional Mexican methods:

Our carne asada is grilled with a unique blend of spices such as jalapeño, cumin, and garlic. It is then sliced thin for you to enjoy.
The pollo is perfectly seasoned and then grilled to perfection, making it a great addition to any entree.
Our birria, which is made with shredded beef, is stewed slowly with a mix of different spices and chiles to lock in incredible flavors.
Finally, our al pastor is cooked rotisserie style and thinly sliced. It is prepared with a mix of pineapple, amazing spices, and chiles.
We Offer a Healthier Side of Mexican Cuisine
Whether you are looking for the best tacos in the East Valley or trying to find some lower calorie Mexican dishes, we have something for you. No matter what you choose at Backyard Taco, you are sure to receive freshly made, authentic Mexican cuisine that's cooked to perfection.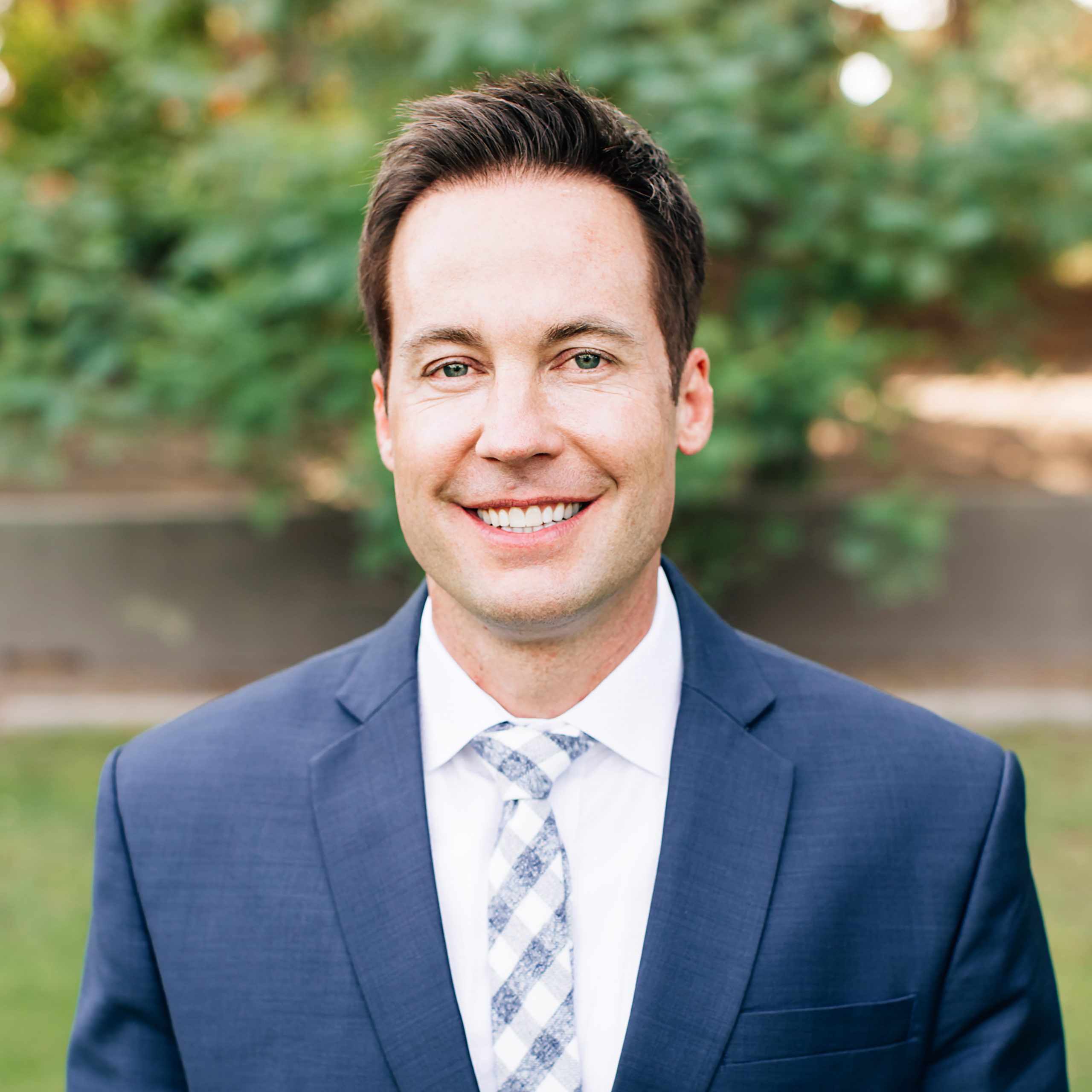 Dr. Tyler loves tacos! He is one of the owners of Backyard Taco, and can sometimes be found moonlighting there at night or on the weekends.
Dr. Tyler Robison is an alum of Mesa's Mountain View High School. He graduted from Brigham Young University before being accepted to the "Top Ten-nationally ranked" University of Louisville in Kentucky, where he earned his Doctorate in Dental Medicine and a Master's Degree in Oral Biology. He graduated with honors in the top ten percent of his class. Dr. Robison continued at the University of the Pacific in San Francisco, where he received a second master's degree in dental science and his orthodontic certification.
Dr. Tyler enjoys serving in his community. He is a provider for the Smile Back Foundation, which offers scholarships for free dental treatment to underprivileged East Valley students. He is also a Major in the U.S. Army Reserve and served during Operation Enduring Freedom in 2008.
Dr. Tyler Robison's favorite pastimes include spending time with his family on the lake, at the beach, or on the slopes. He is an avid and crazy snowboarder! He has three incredible sons and one sweet daughter: Caden, Jace, Crew, and Bliss.