At Backyard Taco, we aim to be true to the authentic Mexican food we love, and that includes using potatoes in our recipes. Our most popular dish that utilizes potatoes is our Papa Loca, or Crazy Potato. It combines the best fresh ingredients that are common in so many traditional Mexican recipes with the hearty base of a baked potato.
We are excited to share another part of the food and culture that we love with our community. To better understand why potatoes are such an important part of cultures and cooking around the world, and why we can use them in new ways today, we must first understand how they became so popular.
A Look at the History of Potatoes
Over the years, potatoes have solidified themselves as a consistent part of many diets around the world. They have even played a key role in the development of agriculture. The introduction and development of potatoes as a crop contributed significantly to trade and helped to kickstart the development of fertilizer and pesticides. As one of the most important crops in the world, potatoes are essential to the agriculture and economy of communities across the globe. In the United States alone, potatoes are grown in 38 states.
Potatoes are a successful crop all around the world because of their unique growing method. There are many different varieties of potato, and they each thrive in different climates and weather conditions. This means nearly any location or climate can provide the perfect location to grow at least one type of potato.
While the growth and spread of potato crops have significantly affected food and agriculture around the world, its impact has reached out of this world, too. In 1995, NASA, along with researchers from the University of Wisconsin, Madison, developed technology that allowed potatoes to be grown in space! They hoped to be able to feed astronauts on long missions and provide a food source for possible future space colonies.
Traditional Uses for Potatoes in Mexican Cuisine
Just like countless cultures across the globe, authentic Mexican cuisine uses potatoes fairly regularly. Evidence suggests that potatoes were first grown in Mexico during the 16th century. The most commonly used potatoes in Mexican dishes are the red and white new potatoes and the thin-skinned alpha, though some areas in Central Mexico also grow and sell a tiny potato called the papa cambray. When they are combined with all of the delicious foods found in traditional Mexican cuisine, there seems to be infinite ways to enjoy potatoes.
Potato Entrees
While potatoes may not be considered an entree-worthy vegetable by many, there are several Mexican meals that center on potatoes. In many cases, potatoes are used as a filling for tacos or burritos. Potato tacos are served deep fried in some places, with additional toppings like salsa or lettuce.
Some Mexican recipes, like gorditas or burritos, use diced and cooked potatoes alongside meats or cheeses to make the meal a little heartier. Potatoes are a great addition to these foods because they do not have a strong flavor of their own, so they work well to build up the other traditional flavors in each dish. While potatoes can be incorporated into some entrees, there are many soup and stew recipes that also include potatoes.
Potato Soups and Stews
Soups and stews are a great way to enjoy a lighter traditional Mexican meal, and many of these recipes include potatoes. Stews tend to be a bit heavier, with meat and vegetables cooking alongside potatoes that have been peeled and cubed. Pozole is a popular stew that can be made with potatoes and either pork or beef. When these stews are complete and are being served, they are often topped with familiar traditional toppings like onion, cheese, or salsa.
There are also lighter soups that often incorporate potatoes. Caldo is an authentic beef soup that is made with beef shank, potatoes, vegetables like corn and carrots, and peppers. Some Mexican restaurants also include things like sopa poblana and cream of potato soups on their menus. In most cases, however, potatoes are included with a meal as a side or appetizer.
Potato Side Dishes
One popular potato dish in many Mexican restaurants is tortitas de papa, or potato cakes. These are often adapted from street foods that prepare the cakes with onion, queso fresco, salsa, and other toppings. Another popular street food that is adapted as a small dish or appetizer is potato tacos, such as the tacos al vapor.
Other side dishes or appetizers will include potatoes stuffed with different kinds of meat or cheeses. A popular restaurant in Mexico City lists the chistorra envuelta en patata as one of their appetizers, which is potato stuffed with sausage. They also offer potatoes coated with salt that are used to dip into their queso fundido.
Boiled potatoes that have been smashed and then fried, sometimes called papas rotas, and herb-roasted small new potatoes are also common side dishes. The potato has been a staple of traditional Mexican cuisine for centuries, and many restaurants are still finding ways to adapt it for their customers.
Traditional Mexican dishes that incorporate potatoes are delicious, but at Backyard Taco, we are putting a new spin on this classic ingredient.
What Is the Papa Loca?
Our Papa Loca is an amazing explosion of flavors that everyone is sure to love. This dish is filled with the creamy cheesiness of a loaded baked potato mixed perfectly with the bold, fresh flavors of your favorite taco or burrito. It is a culinary experience that everyone should try.
To create our Papa Loca, we combined many of our favorite fresh, authentic ingredients with another delicious favorite: the papa asada, or the baked potato. We love our traditional recipes, and we wanted to create something that would appeal to a wide array of customers, so we made something delicious!
Menu Options for the Papa Loca
The base of this meal is a perfectly baked potato topped with sour cream, butter, and Monterey Jack cheese. We also include the essential traditional toppings, such as cabbage, red onion, diced tomatoes, and our secret red sauce. Once that is ready, you can choose how you would like your Crazy Potato completed.
We offer several different options to create your perfect Papa Loca:
Steak potato
The steak potato is one of our most popular options, and it includes carne asada that is mesquite grilled and perfectly seasoned. Our carne asada is marinated in a blend of cumin, onion, cilantro, jalapeño, and more. Once it is cooked using our mesquite grill technique, the meat is sliced thin. It's a tasty addition to your Papa Loca.
Chicken potato
If you are looking for a protein that is a little lighter, consider foregoing the red meat in exchange for our mesquite grilled chicken. Our chicken is perfectly seasoned and then grilled to provide a great balance to your Crazy Potato base.

Birria potato
The birria option is topped with tender, juicy meat that has been stewed slowly in a broth of chiles and spices to create incredible flavors. It is a great addition to any entree, but it can especially shine when paired with the Papa Loca.

Al pastor potato
This option includes pork that has been marinated with a combination of pineapple, spices, and chiles, giving it an incredible and unique flavor. This pork is slow roasted in a rotisserie style and then sliced thin for you to enjoy. It's the perfect final detail to an amazing Papa Loca.

Vegetarian potato
If you are in the mood to try a Crazy Potato for yourself, but you are not a meat eater, we have an option for you! Our vegetarian potato is baked to perfection and then topped with all of the fresh, traditional ingredients. This is a great way to enjoy a lighter version of this unique dish.

How Backyard Taco Is Remixing a Classic
Few things compare to food that is prepared with love and care. That is what Backyard Taco aims to provide for each community member who visits one of our restaurants. Since we first started sharing our food with our neighbors in 2005, we have been dedicated to bringing simple, authentic Mexican food to the community.
We use fresh ingredients and traditional cooking techniques to ensure our customers get the very best food from us. Every item on our menu is a way for us to share simple, authentic Mexican food with our customers, whether it is simple tacos, a healthy and delicious Bueno Bowl, or a stuffed quesadilla. We strive to create recipes that are delicious and introduce a wider community to authentic Mexican foods. One way that we have done this is with our incredible Papa Loca, or Crazy Potato.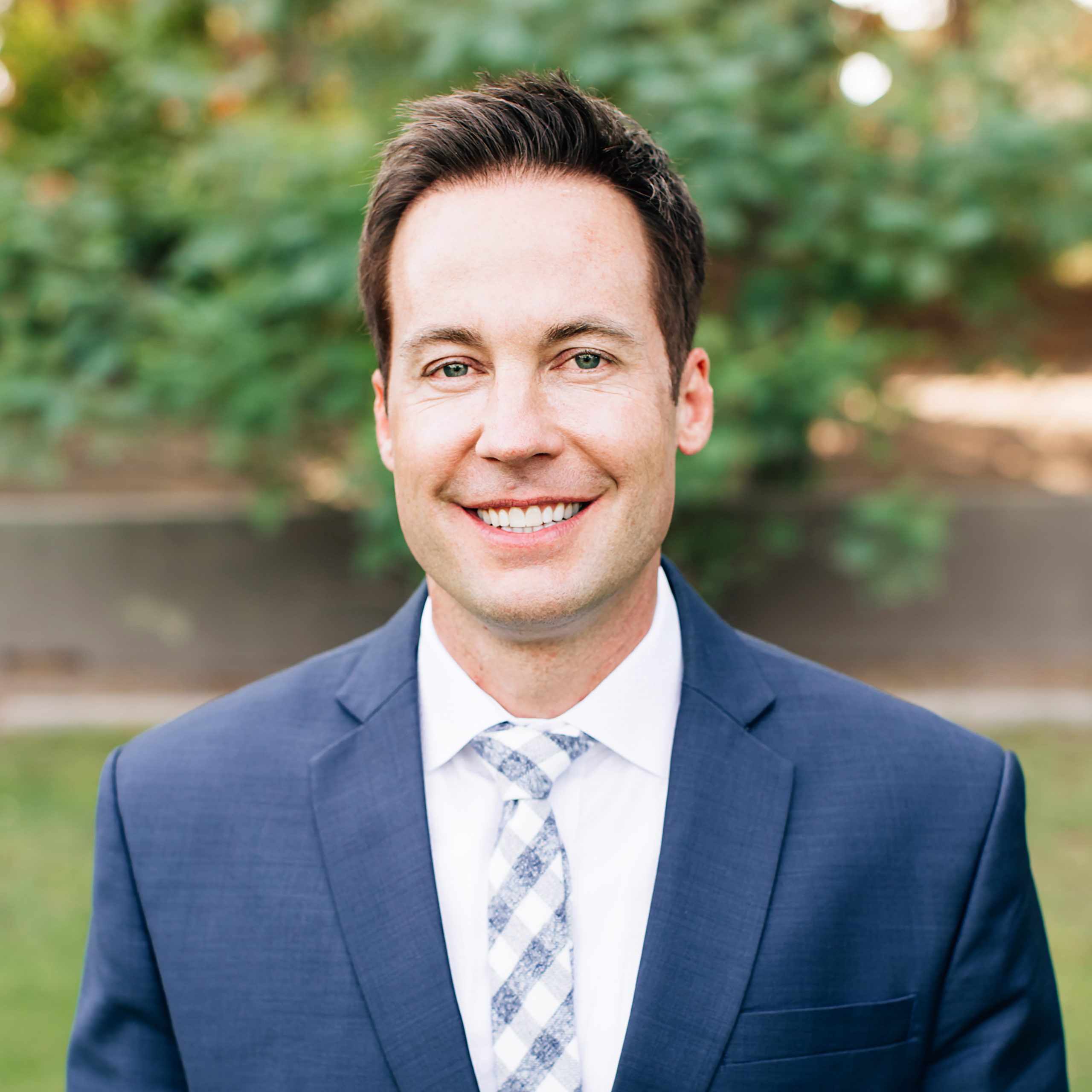 Dr. Tyler loves tacos! He is one of the owners of Backyard Taco, and can sometimes be found moonlighting there at night or on the weekends.
Dr. Tyler Robison is an alum of Mesa's Mountain View High School. He graduted from Brigham Young University before being accepted to the "Top Ten-nationally ranked" University of Louisville in Kentucky, where he earned his Doctorate in Dental Medicine and a Master's Degree in Oral Biology. He graduated with honors in the top ten percent of his class. Dr. Robison continued at the University of the Pacific in San Francisco, where he received a second master's degree in dental science and his orthodontic certification.
Dr. Tyler enjoys serving in his community. He is a provider for the Smile Back Foundation, which offers scholarships for free dental treatment to underprivileged East Valley students. He is also a Major in the U.S. Army Reserve and served during Operation Enduring Freedom in 2008.
Dr. Tyler Robison's favorite pastimes include spending time with his family on the lake, at the beach, or on the slopes. He is an avid and crazy snowboarder! He has three incredible sons and one sweet daughter: Caden, Jace, Crew, and Bliss.