¡Hola, amantes de la comida! For the non-Spanish speakers among you—hello, foodies!
As of 2021, Mexican food has finally gained a significant foothold all over the globe. Expatriates and Mexican food enthusiasts alike have found Mexican cuisine in major cities around the world. Here in America, we boast a healthy sprinkling of Mexican restaurants in practically every city.
Adding to the rich tapestry of Mexican restaurants here in Arizona is Backyard Taco. Established by Mexican immigrants Ruben and Marisela Alvarez in their own backyard in 2005, Backyard Taco is a fan favorite for people from all walks of life. We believe tasty food should not only bring people together but promote happiness as well. That has been our goal from the beginning: food, fun, amigos and familia.
Since then, our locations have grown from one in Mesa to four throughout metro Arizona. We owe this success to our amazing, loyal customers and their great reviews of our authentic Mexican fare.
While we're best known for our tacos, did you know that on top of our savory authentic menu made from the finest ingredients, we have equally exceptional offerings in the sweet category? Read on to learn more about Mexican desserts!
What Are Mexican Desserts?
We know all about tacos, burritos, carne asada, quesadillas, and all the beautiful dishes that have made Mexican food a popular go-to around the world. Tacos are especially de moda right now, with restaurants experimenting with their own unique takes or even fusing tacos with other cuisines. However, whatever your savory favorites may be (and everyone has a favorite), Mexican food spans a broad flavor profile, including some of the tastiest sweets in the Western Hemisphere.
When it comes to Mexican desserts, many people think only of churros, tres leches cake, and perhaps sopaipillas. However, desserts in Mexico have a very fascinating history beyond these delicious staples. As early as the Aztecs, the indigenous people who lived in Mexico before the Spanish conquistadores arrived used simple ingredients for their postres (desserts), including honey, milk, coconut, fruits, nuts, and chocolate from cacao plants.
Eventually, the Spaniards brought more modern baking techniques, new recipe ingredients and new combinations to Mexican soil. Most importantly, the Spaniards brought over oil to begin making some of the fried treats we're accustomed to today. In fact, historians consider the introduction of oils to be a landmark in the timeline of Mexican culinary history.
What Is Mexico's National Dessert?
Believe it or not, Mexico does not have a national dessert. Because each region of Mexico is so different, from the next, the cuisine reflects this diversity. What one region might consider "the best," or the dessert which they most connect with their national identity, another region might heartily disagree. So, while there's not a national dessert, it's because there is so much to choose from, it's hard to pick just one!
Here is a list of a few of our absolute favorite Mexican treats:
Plátanos Fritos
Made throughout Mexico, plátanos fritos (fried plantains) are popular for many reasons. They are relatively simple to make, requiring only ripe plantains and oil. Plátanos fritos are also versatile as they can be used as a side dish for lunch with sour cream or cheese or as a dessert when drizzled with sweetened condensed milk.
Churros
We can't make a list of favorite Mexican desserts without including the churro. While the history of the churro is hotly contested, the dessert is most often theorized to have come to Europe from China by way of the Portuguese, and then over to Mexico with the Spanish. Today, it is nearly synonymous with Mexican dessert.
Churros are simply a sweet dough which is fried until crispy and sprinkled with sugar and cinnamon. Sometimes, people dunk these sugary treats into a special Mexican cinnamon chocolate sauce. Churros can also be drizzled with caramel or other sauces to achieve peak food-induced euphoria.
Coyotas
First made in Hermosillo, Sonora in the 19th century, coyotas are a traditional Mexican cookie that are immensely popular. Like Plátanos fritos, these cookies are a very versatile dish. Many pair the flour dough and unrefined Mexican sugar cookie with drinks like milk, tea, or coffee. Others choose to serve them a la mode with their favorite ice cream. You can do lots with this simple, sweet cookie, including filling it with caramel (a Mexican favorite), fruits, or nuts.
Jamoncillo
Remember how we just said that caramel is a big deal in Mexico? We weren't kidding! Jamoncillo falls into that category as well as a fudge-like caramel made with butter, caramelized milk, and sugar. Many jamoncillo recipes incorporate ingredients and flavorings like nuts, vanilla, and cinnamon.
Capirotada
Everyone with Mexican heritage knows about capirotada! This moist, bread pudding-like dessert is usually reserved for the Lenten season and is made with simple ingredients: bread, dried/dehydrated fruits, cheese, nuts, coconut, sprinkles and milk. The coconut, nuts, and sprinkles give a delicious crunchy texture to an otherwise smooth pudding, which makes this dessert unique and delicious.
Tres Leches Cake
Translated from the original Spanish, "tres leches" means "three milks." It's no wonder, as tres leches cake is a sponge cake doused in three kinds of milk: condensed milk, evaporated milk, and heavy cream. Depending on the amount of butter used in the recipe, the texture and density of this cake can vary from ultra-light to medium light. The fact that tres leches cake does not get soggy even when saturated with delicious, sweet cream is what is most distinctive about this mouth-watering confection.
Mexican Flan
The history of flan is long and complex. As the Romans were the first to domesticate chickens, they often had a surplus of eggs. With their extra eggs and knowledge they "borrowed" from the Greeks, the Romans created a sweetened, custard-like dish much like the flan of today. They then introduced the Spaniards to the dish who, in turn, brought it with them to Mexico in the 16th century.
From there, the Mexican people made flan very much their very own and kicked it up a few notches in both flavor and creativity by adding a caramel topping. These new recipes have become predominant not only in Mexico but in all of Latin America.
Hungry for flan now? We have it on our menu at Backyard Taco for only $3.55!
Paletas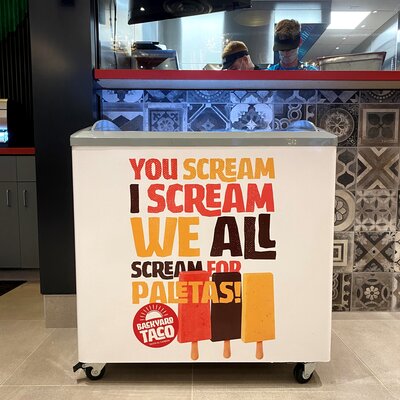 Backyard Tacos prides itself on its variety of paletas, a steal at $2.00 and available in a multitude of flavors, perfect for the upcoming summer months. But what are they?
Paletas aren't the same water and dye-filled popsicles of your childhood. Paletas, which are much healthier, more filling, and taste infinitely better, are usually made with pureed fruits, nuts, spices, and herbs. Paletas are then frozen on a stick and served ice cold, which shouldn't be a surprise as paletas means "little stick" in Spanish.
Enjoy these flavors:
Strawberry Fruit
Strawberry Cream
Coconut Cream
Cookies and Cream
Eskimal (Eskimo Bar)
Bubble Gum
Butter Pecan
Come Get a Sweet Treat
If your stomach is grumbling just from reading this list of Mexican dessert delicacies, there's a simple solution. To satisfy your sweet tooth, or that powerful Mexican cuisine craving, come on over to Backyard Taco, where the food is fresh, delicious, affordable, and authentic. You can find us in Chandler, Gilbert, Mesa South, and Mesa North for a sit-down meal or convenient drive thru service. We also have online ordering available for pickup.
Hasta luego, amigos!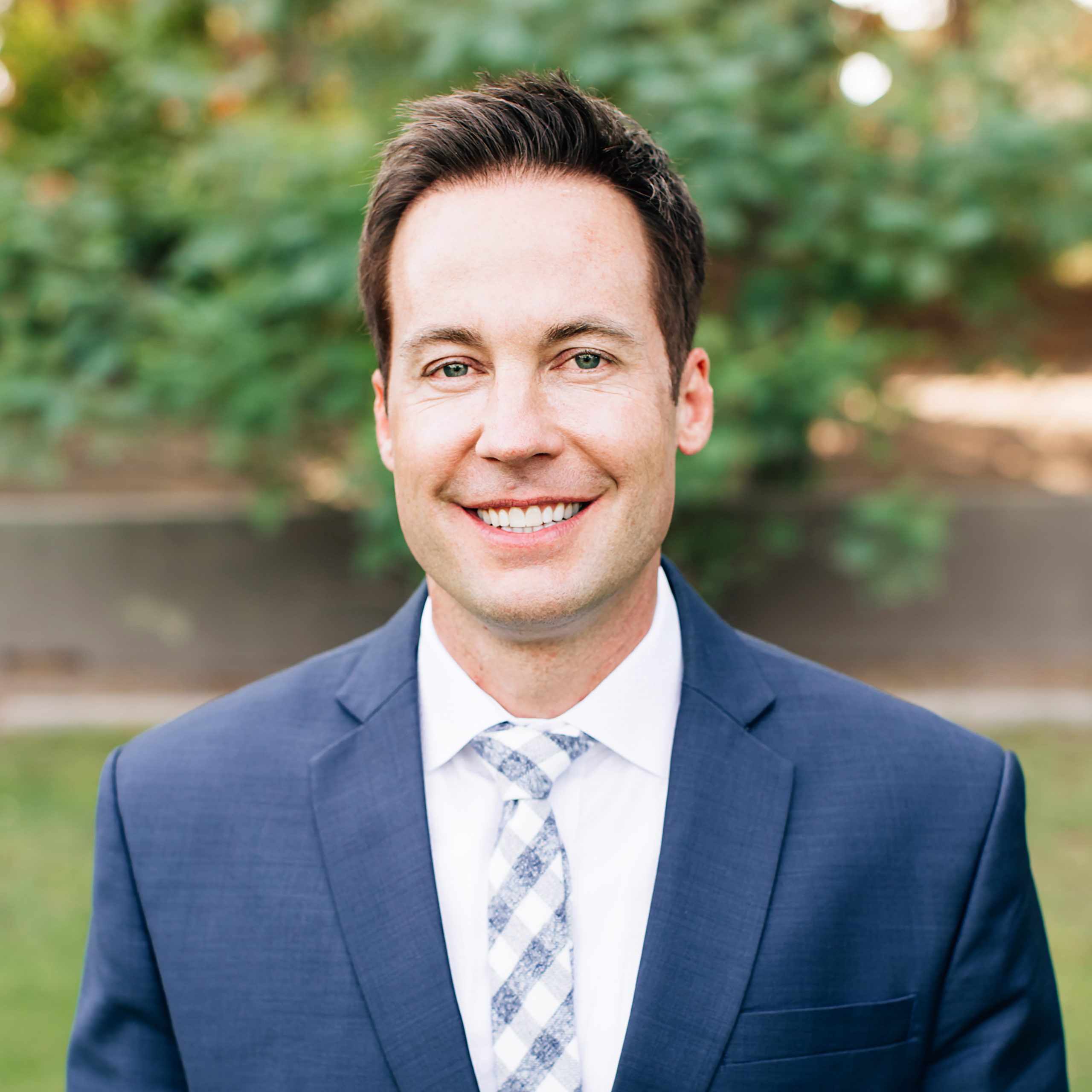 Dr. Tyler loves tacos! He is one of the owners of Backyard Taco, and can sometimes be found moonlighting there at night or on the weekends.
Dr. Tyler Robison is an alum of Mesa's Mountain View High School. He graduted from Brigham Young University before being accepted to the "Top Ten-nationally ranked" University of Louisville in Kentucky, where he earned his Doctorate in Dental Medicine and a Master's Degree in Oral Biology. He graduated with honors in the top ten percent of his class. Dr. Robison continued at the University of the Pacific in San Francisco, where he received a second master's degree in dental science and his orthodontic certification.
Dr. Tyler enjoys serving in his community. He is a provider for the Smile Back Foundation, which offers scholarships for free dental treatment to underprivileged East Valley students. He is also a Major in the U.S. Army Reserve and served during Operation Enduring Freedom in 2008.
Dr. Tyler Robison's favorite pastimes include spending time with his family on the lake, at the beach, or on the slopes. He is an avid and crazy snowboarder! He has three incredible sons and one sweet daughter: Caden, Jace, Crew, and Bliss.