Whether you frequent the American Southwest or are a self-proclaimed connoisseur of the Tex-Mex dishes that the region is known for, you are undoubtedly familiar with Tacos al Carbon. From upscale dining restaurants to street taco vendors, these unforgettable favorites are among the most popular choices at any establishment that serves them. When you combine char-grilled meat with the unmistakable aroma of sautéed bell peppers and onions in a soft tortilla, it's like a flavor-packed fajita served as a prepared taco. The authentic taste and aroma that Tacos al Carbon exude leave an impression on any taco lover that they will never forget. But what is the history of this tempting treat?

What Does Al Carbon Mean?

As you may be able to infer from the word itself, the phrase "al Carbon" is a Spanish term that means something is cooked over coal. When you trace this term back to its roots in traditional Mexican food, you find that there are quite a few dishes that are cooked over an open fire. Authentic Mexican Tacos al Carbon would traditionally be made with various meats that are grilled over hot coals, which anyone who has used a charcoal grill before knows imparts a flavor you can't get from a modern stove or oven. The choice of corn or flour tortillas varies, depending on the geographic location in the country.

The Transition from Mexico to Tex-Mex

When the dish made its way into the United States, the basics stayed the same, but the preparation became a bit more refined into a specific dish. Instead of a variety of charcoal-grilled meats, the meat in the taco is typically beef. In most cases, flour tortillas are the wrap of choice in the United States, and of course, you need those onions and peppers to make it complete. So, it sounds pretty much like a fajita, but it's not.
When the love of Mexican-style foods started spreading across the United States, many variations on traditional dishes came about. The process is routine with any "foreign" foods that become popular in America—the dishes evolve into presentations that non-natives find palatable, names evolve and change, and many dishes are similar, but have different "traditional" sounding names. So, the differences between Tacos al Carbon and fajitas are few. The significant difference is that fajitas are deconstructed at presentation; Tacos al Carbon are already rolled for you.
Tacos al Carbon took off in Texas in the 1980s. A young woman in Houston, named Ninfa Rodriguez Laurenzo, started with a struggling tortilla factory and a roadside taco stand in the early 1970s, which nearly failed. After converting half the factory into a small restaurant and sticking by her unique Mexican-style dishes, she began to build a business that would eventually attract some of the biggest celebrities in the world. She made Tacos al Carbon her signature dish. The dish was soon being prepared in other Houston restaurants and around the country.

How Can You Enjoy Tacos al Carbon?

Of course, you will hear many different opinions on the best way to experience Tacos al Carbon, but each one you try is sure to be unique, so the fact is it's all in your taste. If you want a truly authentic Mexican experience, there is probably no other way to get that than to travel to Mexico and have authentic street tacos that feature these charcoal-grilled meats and tortillas. Unfortunately, not everyone has the time, money, and motivation to take a vacation to Mexico to eat these delicious tacos. Never fear, there are other options.

You Can Try Your Hand at Making Tacos at Home

If you enjoy experimenting in your kitchen or backyard, you may want to give Tacos al Carbon a shot at home. You can fire up that charcoal grill or even use an open fire pit with a grill grate to grill your beef. If you aren't sure which cut to use, flank steak is often an excellent choice for dishes like this one. You will want to marinate the steak in a mixture of lime juice, garlic, oil,
and cilantro. You can spice up your marinade with a little jalapeno, cumin, or other seasonings of your choice.
Some cooks like to get creative by fire roasting their onions and peppers, and of course, a lightly grilled tortilla is always better than one that is zapped in the microwave. If you are feeling particularly adventurous, and want to go for a genuinely unique taco, you can make your tortillas. Let's look at the easiest method:
The variations on ingredient details are endless, but you will want to start with around two parts (or a little more) flour to one-part water. Mix the main ingredients with a hefty pinch of salt and a few tablespoons of olive oil, and knead until the dough is smooth. If your dough is too wet, add a little flour at a time until it is the right consistency, and let it rest for about 10 minutes. Next, divide your dough into smaller portions that are big enough to roll out into an 8-inch tortilla (or whatever size you prefer). You can use a cast-iron skillet on your grill or a flat rock in your fire pit to heat the tortillas for about a minute on each side. Meat
Once your meat is cooked and sliced up, your onions and peppers are cooked to your liking, and your tortillas are warm and ready, you can construct your Tacos al Carbon and enjoy.

What if You Don't Have an Outdoor Space?
Backyard fire pits and grills are great for those who can enjoy them, but what if you are an apartment dweller with no yard? Don't worry; you have options. You can always take your adventure to the extreme and spend a day at a state park or go camping for a weekend. What could be better than a Tacos al Carbon themed camping trip? But if you wish to make these tacos at home, give this method a try:
Turn on the broiler in your oven and heat your largest cast-iron skillet on your stove for about 10 minutes. Add a tablespoon of oil to the pan, then place the steak on the skillet and heat for about two minutes on each side. Pull the skillet from the stove and place it under your broiler for two minutes to get a nice char. Let the steak rest for 10 minutes, and then slice it across the grain to use in your tacos.

The great thing about most types of cooking is that you have a little wiggle room. If you like your steak done a little more or a little less, you have leeway. Everything from your marinade to your sides gives you creative license.

And What if Cooking Isn't Your Thing?

If you are not a fan of slaving over the stove (or grill), and you are wondering where to get Tacos al Carbon in Arizona, there is still hope. Ruben and Maricela started the first Backyard Taco experience by serving friends and neighbors in (you guessed it) their backyard, but soon the aroma of their Tacos al Carbon was drawing large crowds, and they had to branch out.
With two locations in Mesa and one in Gilbert, you can taste the flavors of Mazatlan, Mexico at one of our three locations in the East Valley. And, more exciting news! Due to popular demand we are expanding and opening two new locations – one in Chandler, opening September of 2020 and another in Queen Creek, which is opening in early 2021.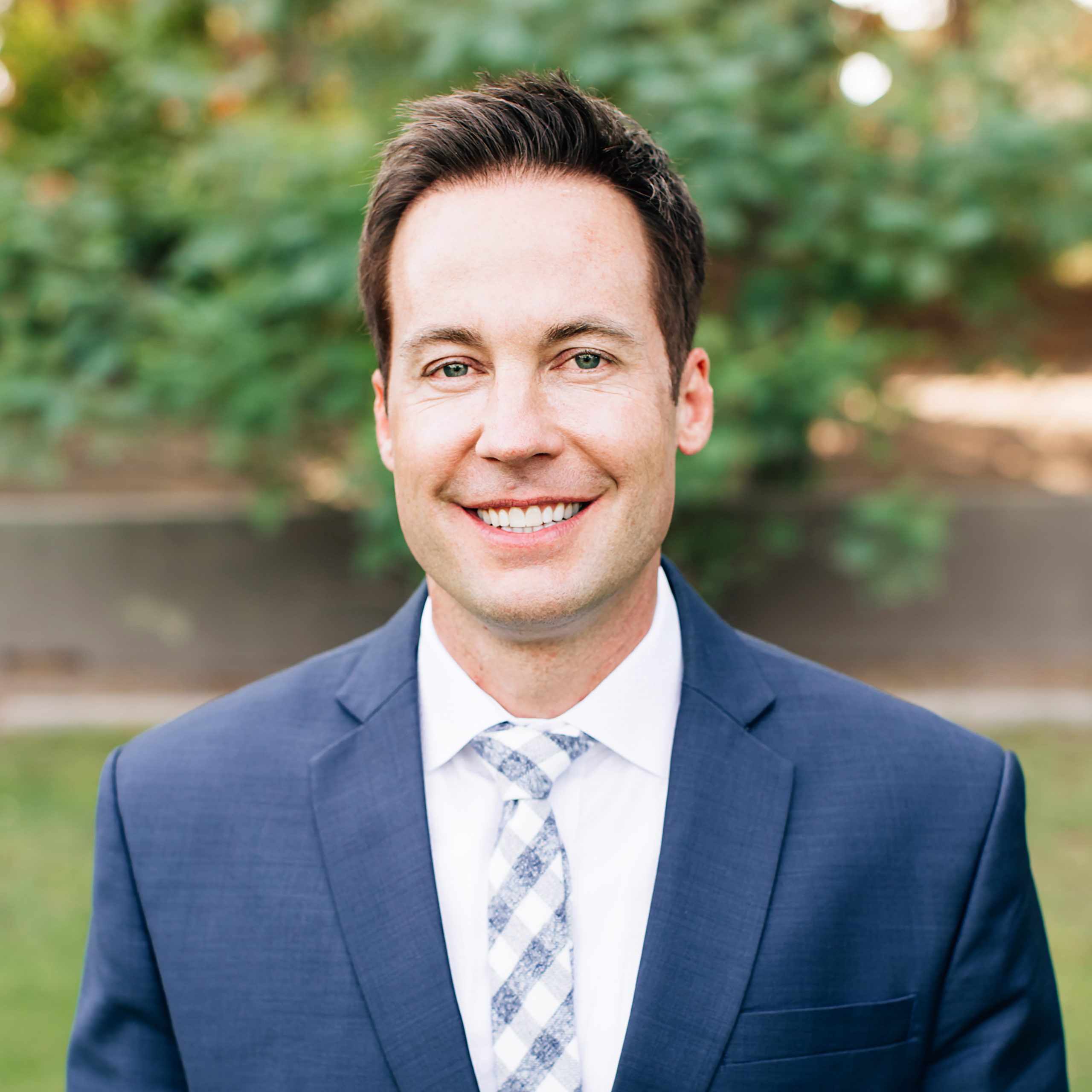 Dr. Tyler loves tacos! He is one of the owners of Backyard Taco, and can sometimes be found moonlighting there at night or on the weekends.
Dr. Tyler Robison is an alum of Mesa's Mountain View High School. He graduted from Brigham Young University before being accepted to the "Top Ten-nationally ranked" University of Louisville in Kentucky, where he earned his Doctorate in Dental Medicine and a Master's Degree in Oral Biology. He graduated with honors in the top ten percent of his class. Dr. Robison continued at the University of the Pacific in San Francisco, where he received a second master's degree in dental science and his orthodontic certification.
Dr. Tyler enjoys serving in his community. He is a provider for the Smile Back Foundation, which offers scholarships for free dental treatment to underprivileged East Valley students. He is also a Major in the U.S. Army Reserve and served during Operation Enduring Freedom in 2008.
Dr. Tyler Robison's favorite pastimes include spending time with his family on the lake, at the beach, or on the slopes. He is an avid and crazy snowboarder! He has three incredible sons and one sweet daughter: Caden, Jace, Crew, and Bliss.