Every great recipe has a special ingredient or two that makes it shine. For example, consider some extra cinnamon thrown into your secret chocolate chip cookie recipe or a dash of spice to take your favorite soup to the next level. Whatever the particular addition may be, special ingredients are key to making excellent food.
Backyard Taco discovered our special ingredient nearly twenty years ago when our Valley-area chain was nothing more than a kernel of an idea. Every ingredient is fresh, and every recipe is simple and authentic, but that is not the only thing that makes this restaurant special. The special ingredient that makes Backyard Taco shine is love – we have been sharing that love with the entire Mesa community for over ten years, and it truly is Mexcellence.
The Backyard Taco Story
Backyard Taco opened our first location
nearly two decades ago, in 2005, at a simple backyard barbeque. Ruben and Marisela Alvarez had moved to Mesa, Arizona, from Mazatlan, Mexico, and when we became part of the Mesa community, we wanted to share some of our culture for all to enjoy. We started making Tacos al Carbon and other Mexican cuisine in our backyard, featuring meat cooked on our own mesquite grill. Before we knew it, there were lines wrapping around the neighborhood.
We loved sharing the simple, fresh, authentic flavors with our neighbors and friends but soon realized we needed to get a much bigger backyard – or expand our love of authentic Mexican food into a real restaurant location. We opened our first location in Mesa North in 2012, and since then have expanded to five locations all around the Mesa area. We have remained dedicated to three simple things since we first started Backyard Taco: the Love of Family, the Love of Food, and the Love of Flavor. We love the simplicity of fresh, authentic Mexican food – and because we love all of you, we want to share that love with our community.
The Definition of Mexcellence
Love is the special ingredient that makes our food so delicious, but our food also shines because of our continued dedication to ensuring that everything we make is simple, fresh, and authentic. There are two things that are important to us when we are creating authentic Mexican dishes: fresh ingredients and unique flavors.
That's why all our ingredients are as fresh as possible. With fresh produce, farm-raised meats, and more, we can ensure that our customers can enjoy their meals to the fullest. From the cabbage, onions, and red tomato sauce on our signature tacos to the wide variety of seasoned meats and the expansive salsa bar, freshness is key to creating simple, authentic dishes.
We also want our flavors to be as unique as our culture. Our feature dishes can all be made with carne asada/steak, pollo/chicken, birria/shredded beef, or al pastor/pork. Each of these meats is seasoned or marinated in a unique blend of spices to ensure as much savory flavor and delectable texture as possible. All our meats are prepared on a mesquite grill, which provides a unique flavor that cannot be duplicated.
We coined the term Mexcellence to describe our most important mission at Backyard Taco. Our goal has always been to provide delicious, authentic Mexican food to our community, and we have succeeded because of our commitment to excellence. We expect a standard of excellence from our staff and our food every time we open our doors. Our dedication to providing the best, most authentic experience for our community is what earned us the distinction of Mexcellence.
Mexican Cuisine That Embodies Mexcellence
At Backyard Taco, we work hard to find new ways to combine flavors and textures that thrill our customers while reminding them of the delicious Mexican fare you can find back in Mazatlan. For that reason, we've brought the delicious seasonings, marinades, and flavors of Mazatlan, Mexico, to the Mesa community. There's no better way to experience the true taste of Mexico than via our signature dishes.
You can experience the Mexcellence when you try our incredible menu, including:

Tacos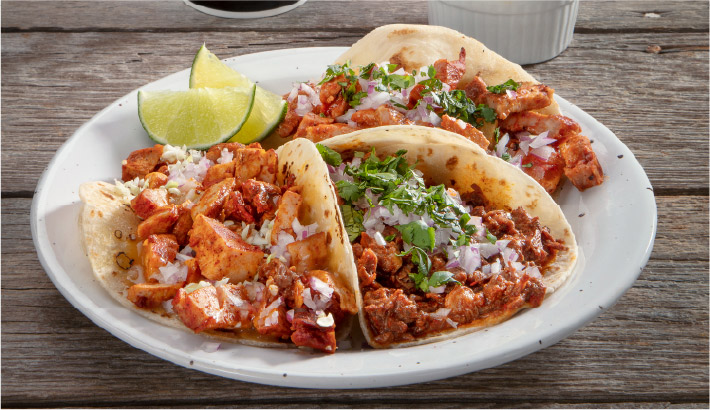 Our dishes all thrive on simple, fresh, authentic ingredients, and that is evident in our types of tacos. Each taco is served on either a corn or flour tortilla and includes diced cabbage, red onion, and red tomato sauce. Those fresh flavors complement and blend with the unique and authentic seasonings and marinades in each of our meat options. Whether you prefer your tacos with carne asada, al pastor, pollo, or birria, you are sure to experience Mexcellence in every bite.
Papa Loca (Crazy Potato)

This is a unique dish created by our team to blend the best Mexico and the US have to offer. It takes everything you love about our simple, delicious tacos and places it on a crisp, steaming baked potato. All of our ingredients are fresh, from veggies to your favorite grilled meat. You'll experience an authentic taste every time. Every Papa Loca is topped with butter, sour cream, Monterey jack cheese, diced onion, diced cabbage, and red tomato sauce. Grab one today for a Mexcellent twist on a favorite.

Stuffed Quesadillas
Our quesadillas are filled to the brim. Whether you want to keep it simple or pile on extra toppings or our savory meats, this is sure to satisfy. You can fill your quesadilla with steak, chicken, birria, or al pastor and or enjoy the simplicity of beans and cheese. Every quesadilla is also stuffed with Monterey jack, red onion, diced cabbage, and red tomato sauce. The authentic taste of the fresh veggies and unique seasoning blends make this a dish of Mexcellence you don't want to miss.

Chorreada (Grilled Gordita)
Our amazing gorditas start with a simple, handmade corn tortilla. Next, each tortilla is topped with Monterey jack, diced cabbage, red onion, and red tomato sauce. Finally, you can choose your protein, with options including carne asada, pollo, birria, and al pastor. All the simple, authentic ingredients are grilled inside the handmade corn tortilla and served fresh for you and your loved ones.

Bueno Bowl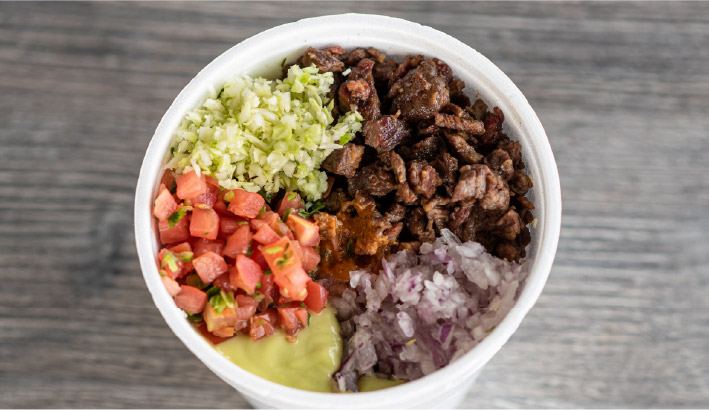 If you are looking for lighter fare, look no further than our delicious Bueno Bowls. These bowls are filled with fresh veggies, including diced cabbage, pico de gallo, guacamole, and red tomato sauce. Bowls also feature a generous helping of fresh, delicious, whole pinto beans to round out the savory flavors. Each bowl can be customized with your favorite meat, such as carne asada or al pastor. The simple, authentic blends of flavor in this dish guarantee that you will get Mexcellence every time.

Sides, Desserts, and Drinks
As you can see, each of our main dishes is fresh and authentic. Even better, our other offerings are also sure to please. If you have a sweet tooth, you'll find the perfect fit in our flan or paletas. For a quick bite, grab a side of beans, chips, and salsa. When you need a thirst quencher, look no further than our simple and authentic aguas frescas.

Bring Your Own Mexcellence – Or Let Us Bring Mexcellence to You
Finally, it's important to remind you of what truly makes simple, fresh, authentic food so enjoyable – the company you enjoy it with. Whether you are sitting down at our table to enjoy your meal or taking a family pack home to enjoy around yours, love is the most important ingredient for an authentic meal.
Visit Each Backyard Taco Location
When you need simple, tasty, authentic Mexican food, look no further than Backyard Taco. We started creating and sharing unique, delicious food in our backyard nearly two decades ago, and now we want to share it with you and your loved ones no matter where you are in the Valley area.
There are five Backyard Taco locations in Mesa to suit your cravings for Mexcellence. Each location is unique to its neighborhood, so find the closest one and come join the community.

Mesa North: University & Stapley
Visit the original Backyard Taco location! This is where we first shared the beauty of Mexcellence with our community. We love to share the flavors, textures, and amazing options of our full menu at
Mesa North
. Stop by our original location today to enjoy your favorite menu items. Or find a few new ones, whether you're inside or on the patio.
Gilbert: Higley & 202
The community loved our food so much that they asked for a second location, and we delivered! Just south of the 202 freeway, this location is easy to find and central to plenty of neighborhoods. Stop by our
Gilbert location
and explore all the delicious and unique seasonings, marinades, and flavors that make our tacos the talk of the town
Mesa South: Stapley & 60
If you and your family want to enjoy our delicious food in your own backyard, this is another location for you. This standalone Backyard Taco offers a drive-thru for the days when you're in a rush but still need your favorite Mexican dish to round out the evening. Located just south of the 60 freeway, the
Mesa South location
has plenty of indoor and outdoor seating. It's a great option, especially if you're looking for a place to catch up with your amigos.
Chandler: Gilbert Rd. & Germann
If you are in search of delicious, authentic food from Mazatlan, Mexico, look no further than the
Backyard Taco in Chandler
. We are thrilled to be a part of the Chandler community and introduce you all to our unique food, crafted with Mexcellence. With plenty of indoor and outdoor seating, as well as a drive-thru and carry-out options, this location is sure to satisfy some serious Mexican cravings.
Queen Creek: Ellsworth Rd
Our new
Queen Creek location
has a vibrant and unique feel, just like the delicious food we serve. We are waiting to welcome you, your familia, and your amigos, so we can share our simple, delicious recipes with you. Stop by today to take in a great atmosphere while enjoying our Tacos al Carbon and some traditional Mexican tunes.
Discover Mexcellence With Backyard Taco
Simple, delicious, authentic food has been our goal since we first started grilling in our backyard almost twenty years ago. As we have grown to continue serving our community, we have stayed dedicated to our roots. We use simple, fresh ingredients in every dish we make to ensure that our menu is filled with love and made with Mexcellence. Visit one of our five Mesa locations today to experience the Mexcellence for yourself.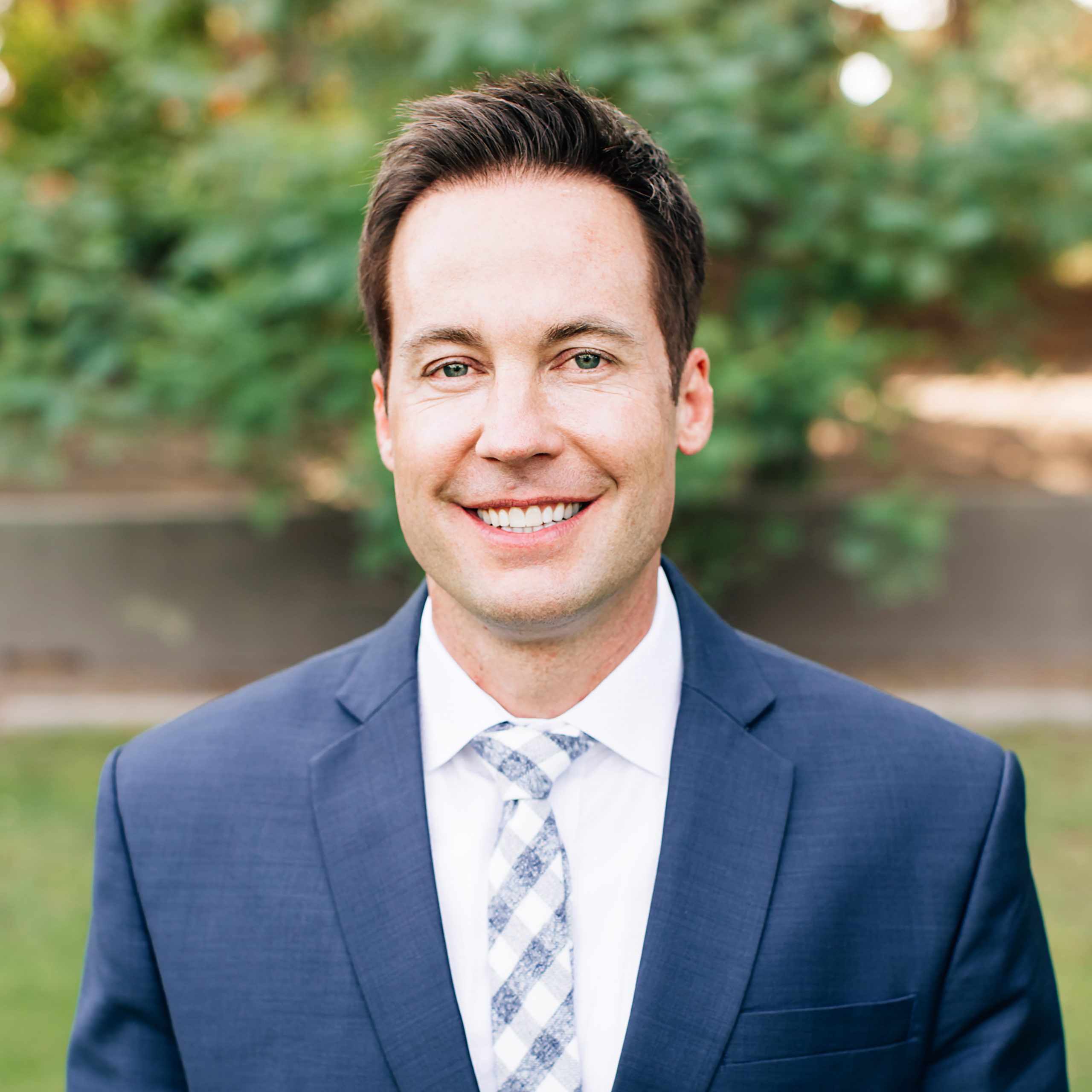 Dr. Tyler loves tacos! He is one of the owners of Backyard Taco, and can sometimes be found moonlighting there at night or on the weekends.
Dr. Tyler Robison is an alum of Mesa's Mountain View High School. He graduted from Brigham Young University before being accepted to the "Top Ten-nationally ranked" University of Louisville in Kentucky, where he earned his Doctorate in Dental Medicine and a Master's Degree in Oral Biology. He graduated with honors in the top ten percent of his class. Dr. Robison continued at the University of the Pacific in San Francisco, where he received a second master's degree in dental science and his orthodontic certification.
Dr. Tyler enjoys serving in his community. He is a provider for the Smile Back Foundation, which offers scholarships for free dental treatment to underprivileged East Valley students. He is also a Major in the U.S. Army Reserve and served during Operation Enduring Freedom in 2008.
Dr. Tyler Robison's favorite pastimes include spending time with his family on the lake, at the beach, or on the slopes. He is an avid and crazy snowboarder! He has three incredible sons and one sweet daughter: Caden, Jace, Crew, and Bliss.